Sephora. Ahhh… one of my favorite places to shop! For as little make-up as I wear, I still love trying everything! … hair products, make-up, face creams, hand lotion, body scrubs, you name it. But, you know me. I have this strange need to try all products, which is fab for you, because then I can recommend the best!
So, since I have several Sephora faves, I decided it deserves its own post. After you check out what I love, be sure to tell me what YOU love from Sephora, so I can try some of your faves… feeding my 'try every product' addiction.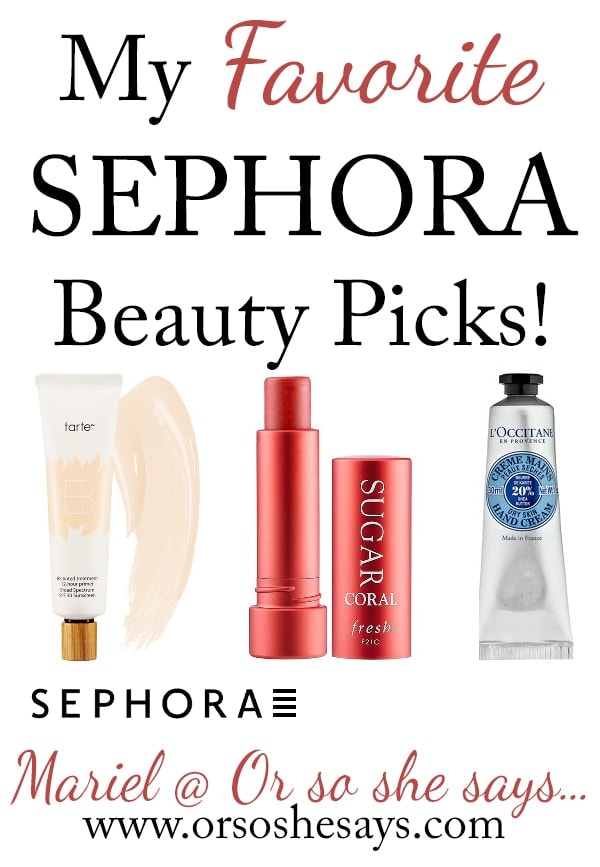 Okay, first up I'm loving the Tarte BB Tinted Treatment 12 Hour Primer Broad Spectrum SPF 30 Sunscreen. That's a long name! I just recently started trying BB creams and this has been my favorite so far! It evens out my skin tone, makes my pores invisible, moisturizes, and I love that it has a sunscreen mixed right in! I'm too lazy to put on sunscreen AND foundation every day, so this is perfect for me.
However, if there are days where I know my picture will be taken, the sunscreen on my face can make my face look freakishly white in pictures, so for a regular foundation I'm loving the HD Invisible Cover Foundation by Make Up For Ever. It goes on light but still has great coverage. It's a best seller too! Pictures or not, sometimes I just toggle this with my BB cream, just to be a little craaaazy.
Back to freakishly white skin, my skin in the winter can get borderline deathly, and a little color is much needed. So, I love the Sculpting Kit from Make Up For Ever. I mostly just use the brown for countering my cheeks and under my chin. I never use the highlight shade, since my face is basically one big white highlight. This contour is a great color and blends so nice!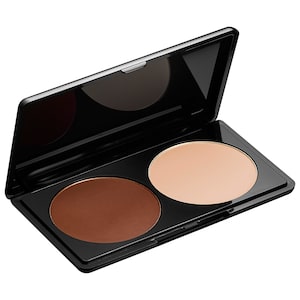 I love the Fresh Sugar Lip Treatments! They go on so smooth and feel like heaven on your lips. The colors are sheer, which I love, so even the dark colors won't be very dark. Also, it has an SPF 15.
Viva La Juicy ~ Juicy Couture has been around for a while, but it's sooooo yummy! My husband bought it for me, which makes me like it more, but really… it just smells awesome.
I asked for L'Occitane hand creams for Christmas. I want one in my purse, in the car, in the drawer next to my bed, in my bathroom, backpack, ha… everywhere. They feel so nice on my hands!
So, I bought a couple of these BeautyBlenders months ago, and just used it for the first time the other day. I don't know what my problem was, these things are awesome! They're the best for blending foundation and the shape makes getting into the nooks and crannies so much easier.
Finally, one of the coolest gifts from Sephora that I've given to several gals is the Perfume Sampler. It comes with 14 samples of popular perfumes. After the recipient tries them all out, they can use the included gift certificate to get a full size bottle of their favorite one at Sephora. Awesome, huh?!?
And, that's a wrap! What are your favorite things to buy at Sephora?? … I probably need to try them. 🙂