You can never have enough ideas for teenage birthday parties! With the success of our first post, 16 Teenage Birthday Party Ideas, we thought we better give y'all some more… teens are teens longer than just one year and a few extra teen party ideas can't hurt. If you have a fun idea, be sure to share it in the comments. We would love to hear about it!
Pin this image to save the post!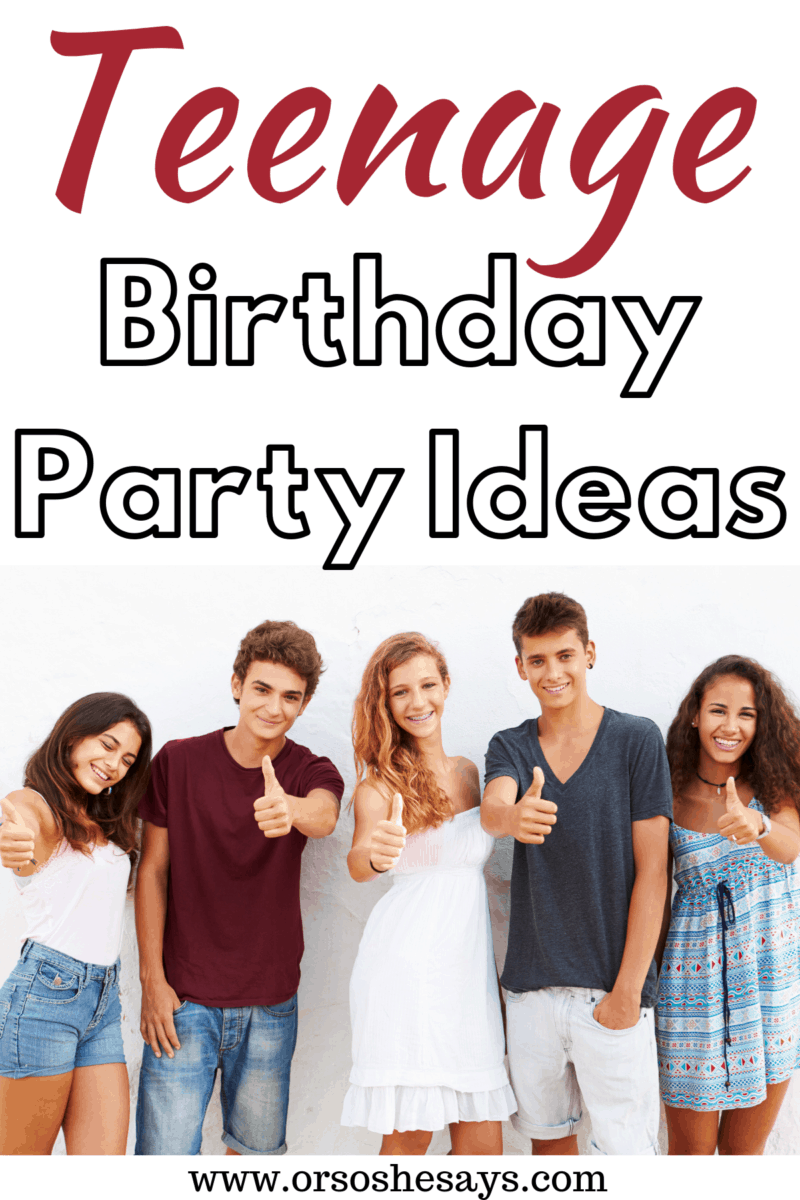 12 Teenage Birthday Parties
All of my teens love watching The Amazing Race. They would get a kick out of having their friends over to try and complete a race of their own.
The Ultimate Amazing Race Party from The Dating Divas
Teenage birthday parties are never that great unless you have an insane amount of food. This party has just that. Add a bonfire and an outdoor movie (check out these family movie ideas!), and you have a killer party on your hands!
Backyard Birthday Campout from Moms & Munchkins
As moms, we all know that being a teenager is rough. We've been there. With this Teenage birthday party idea, being a teen is absolutely no problem when there's time to relax…
Throwing A Spa Party At Home from Pretty Mayhem
This party idea says 'tweens,' but I happen to know that my 13 year old daughter would love this. Pick up some fun treats at the store and give them a little privacy… I guarantee they'll have a blast!
Truth or Dare Party from Mom of 6
I wish I knew who created this idea so I could give them a big high-five, and a link! How fun is this?!? My teens love Snapchat and using it in a fun game with their friends would make their day.
SnapChat Scavenger Hunt from Source Unknown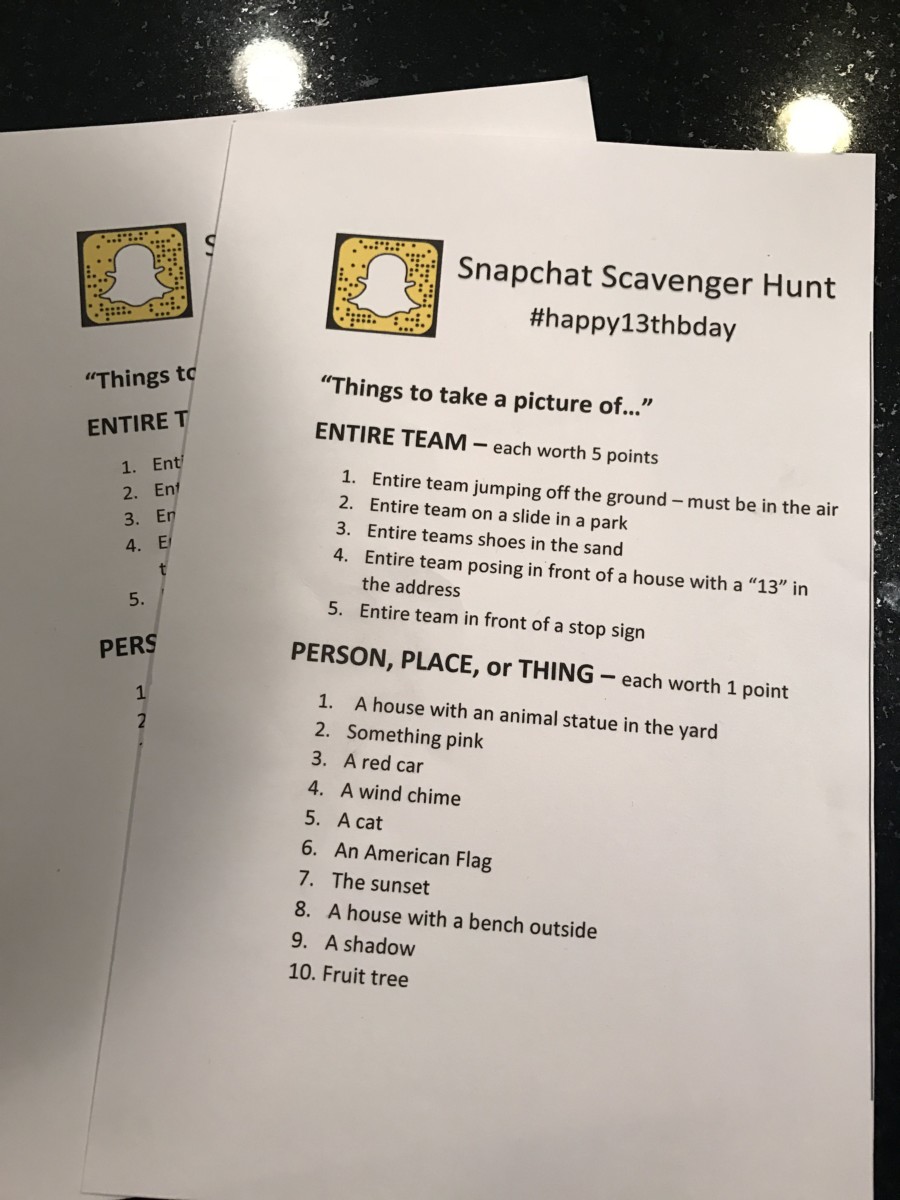 All three of my teens have had tons of fun with escape rooms and I love that they get them thinking AND interacting with each other. (No time for cell phones!) This is such a cool teenage party idea, to host an escape room at home.
How to Throw an Escape Room Party from Mom of 6
My 15 year old son and his friends LIVE for basketball. Literally every day, they get together and go play at the church gym. They even put together their own basketball friend organization that plays against each other. I never thought of throwing them a basketball party, but I totally should! They would loooove it!
Basketball Party Ideas from The ChickaBug Blog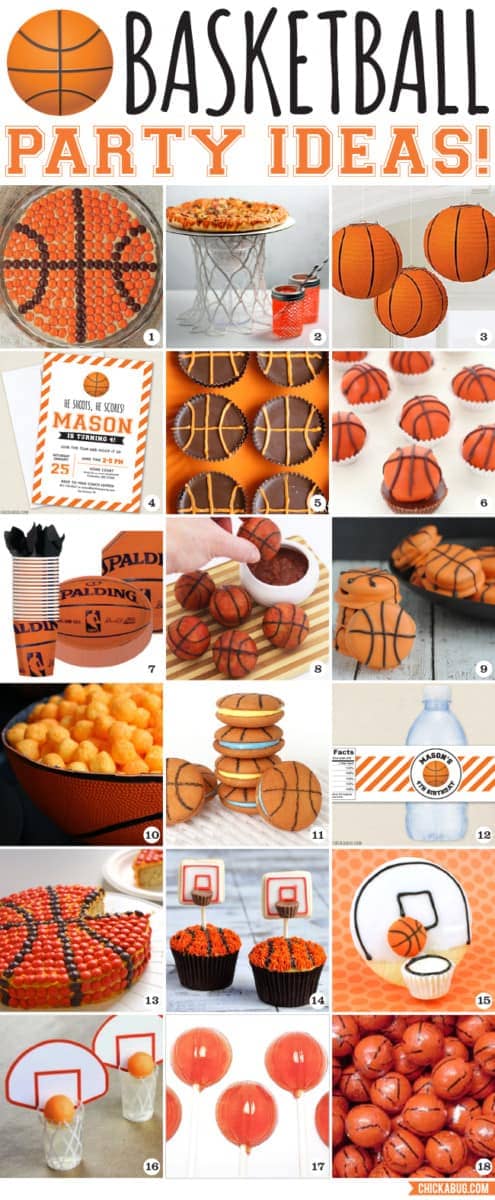 No dressing up is required for this, but I love that these teens did dress up! Similar to the Snapchat Scavenger Hunt, shared above, this mall scavenger hunt is another fun variation. Teens will love racing through the mall, tracking down everything on their list!
Mall Scavenger Hunt from i Save A to Z
Sometimes the best ideas you need for teenage birthday parties are simply games to play. Food and games, that's it. This is a great list of cool games that teens or even adults would have fun playing!
21 Awesome Party Games for Teenagers from Mom Junction
Stranger Things is such a fun and exciting show! Have the kids test their knowledge and have a blast with this trivia treasure hunt. Serve Eggos. 🙂
Stranger Things Trivia Treasure Hunt from Party Games Plus
Can you tell I'm a fan of scavenger hunts for teens? Probably because my own kids have had a ton of fun with them. I love this simple list, complete with points. Whichever team gets the most points wins!
Photo Scavenger Hunt from Unknown Source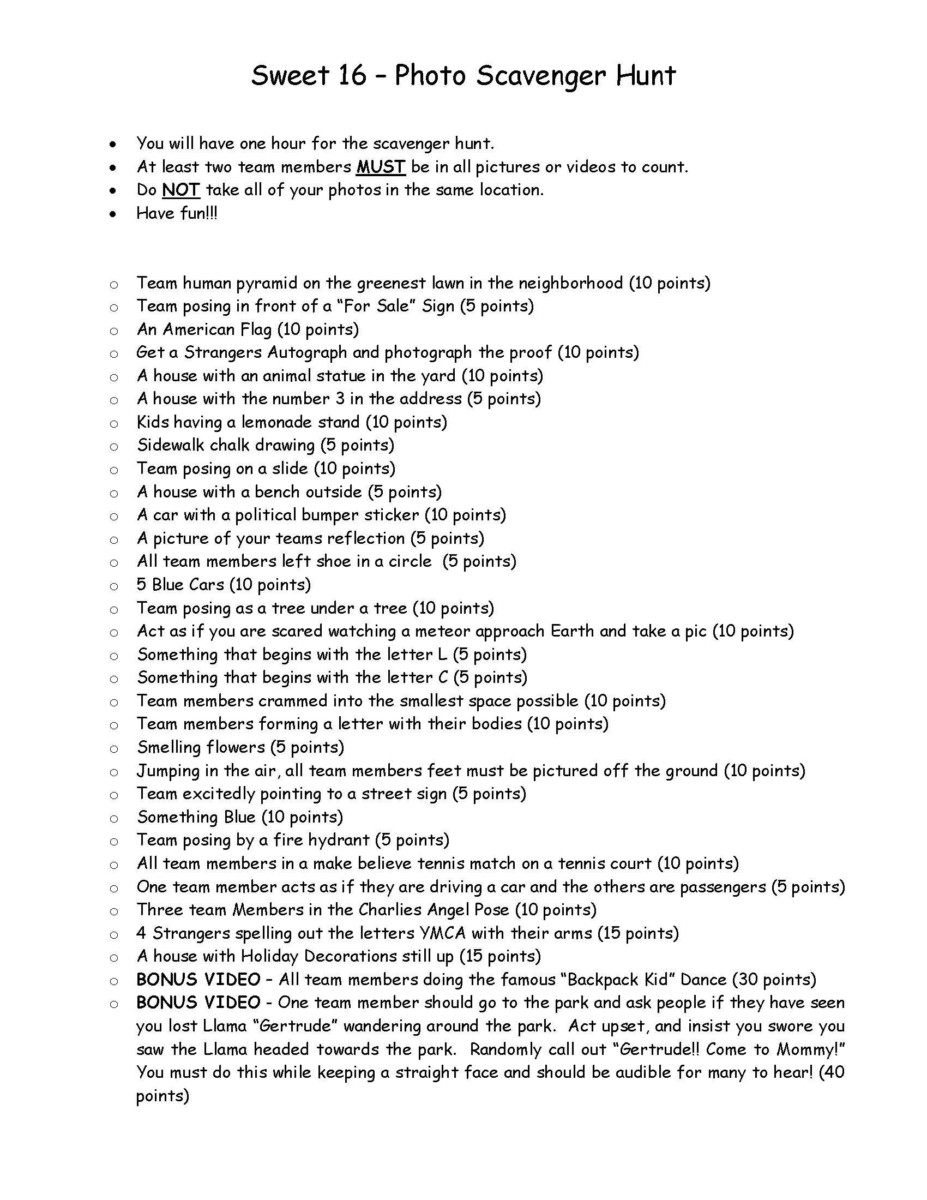 This idea is super unique and challenging… can the teens put together a complete outfit for just $20 bucks?? I'm guessing they can, and you'll see some wild and wacky styles!
Shopping Challenge Birthday Party from There Once Was This Girl
Love these ideas for teenage birthday parties? Check out these too!
16 Teenage Birthday Party Ideas
13 Rules for My Teenager

30 Gifts for Teens
Want a free pdf with 5 favorite family recipes?
Join over 150,000 others who keep tabs on 'Or so she says…' family ideas and Mariel's weekly thoughts and favorites. Plus, get the bonus recipes sent right to your email. Subscribe to our newsletter today!
A couple more pinnable image choices to save this post: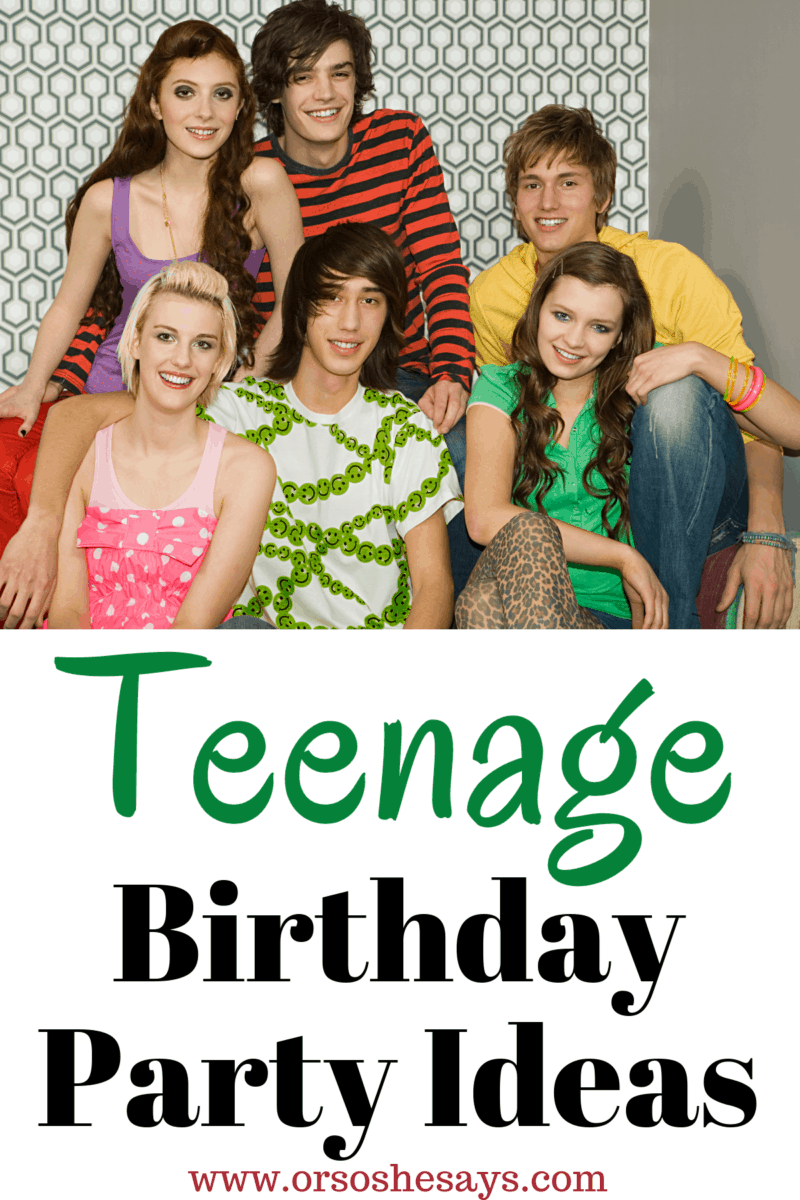 Or…