Remember Gift Idea Central?? I've had it up on the blog, then I took it down for a while, and NOW it's back up… to stay!
You know how I'm obsessed with reading reviews and finding fantastic products, right? You know how every time one of my six kids has a birthday, I share my fab finds, right?? You know how every Mother's Day and Father's Day, there is an entire series on the blog to help you find gift ideas for men and gift ideas for women, right??? WELL. THEN. You know that my Gift Idea Central, the place where I save all of these gift ideas, is the ultimate pin to have on Pinterest.
Have you pinned it yet??
The holidays are going to be here before you know it. Amidst all the chaos, you might not realize where to turn and go completely bonkers. So, while you're fully functioning in September, I just wanted to remind you that I'm here to help. Not only will you have Gift Idea Central pinned and ready to use, but you will also get 3 weeks of brand new gift ideas, for everyone on your list, starting Cyber Monday. All of those ideas will be added to Gift Idea Central, as well.
Anyway, here's the link to Gift Idea Central (the one you want to bookmark or pin for later):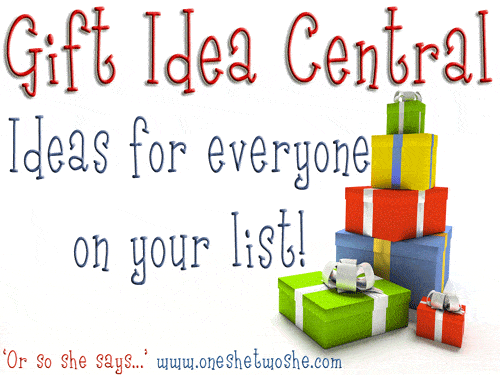 Or just click the Pin It button right here, and you're all set …