Need some gift ideas for a 5 year old girl?? I can help you with that. There's a new five year old around my house, and all of these ideas are things I know she would like, does already like, or she asked for. So, with that… let's get going.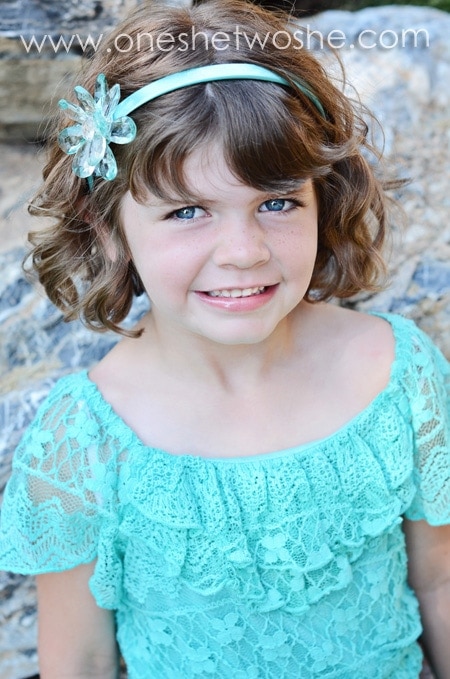 Gift ideas for 5 year old girl:
School Years Memory Keeper – As a brand new Kindergartener, Isabelle will have lots of fun things to save (pictures, report cards, reports, awards, drawings, etc.) all the way up until high school. Granted, she will be homeschooled many of those years, but either way, she'll still want to hang on to some of her projects and her yearly pictures. I love these memory keeper binders, with two pockets for each grade level. The perfect gift for a five year old (they also have ones for boys too.)
Skechers Twinkle Toes – I'm starting to wonder if my shoe obsession is hereditary. Both of my girls get so excited about shoes, but more specifically, ones that sparkle and light up. The Twinkle Toes from Skechers are Isabelle's dream shoe, I swear. There are lots to choose from, all sparkly, and the toes actually light up!
Learning Resources Cash Register – A couple years ago, I bought my girls a Barbie cash register. They loved it… so much that they broke it. A new cash register is one of the top things on Isabelle's list, so I did a little review-reading, and it looks like this one from Learning Resources is the top rated as far as quality. It doesn't have the scanner, which is always fun, but all of the ones with scanners got bad reviews. So, she'll just have to go the old school route and type in the prices. A lot of school teachers recommend this, as it's the very one they use in their classrooms.
Melissa & Doug Waitress Costume – Oh, so the reason Isabelle wants a new cash register is so she can play 'restaurant' with her sister. She would get a kick out of having her very own waitress costume to go along with it. Especially, if I included a pad of blank guest checks to write the orders on. Amazon has a million options for pretend food, which sounds a lot better than having my pantry and fridge raided for her restaurant.
Jewelry and Nails Sticker Pad – Isabelle loves getting her nails painted. Loves it. She's always asking me to download 'nail painting' games on my iPad. I swear I have like 10 nail painting games sucking up my storage. Anyway, this sticker pad from Melissa and Doug would be right up her alley. It includes 15 faces and 360 stickers.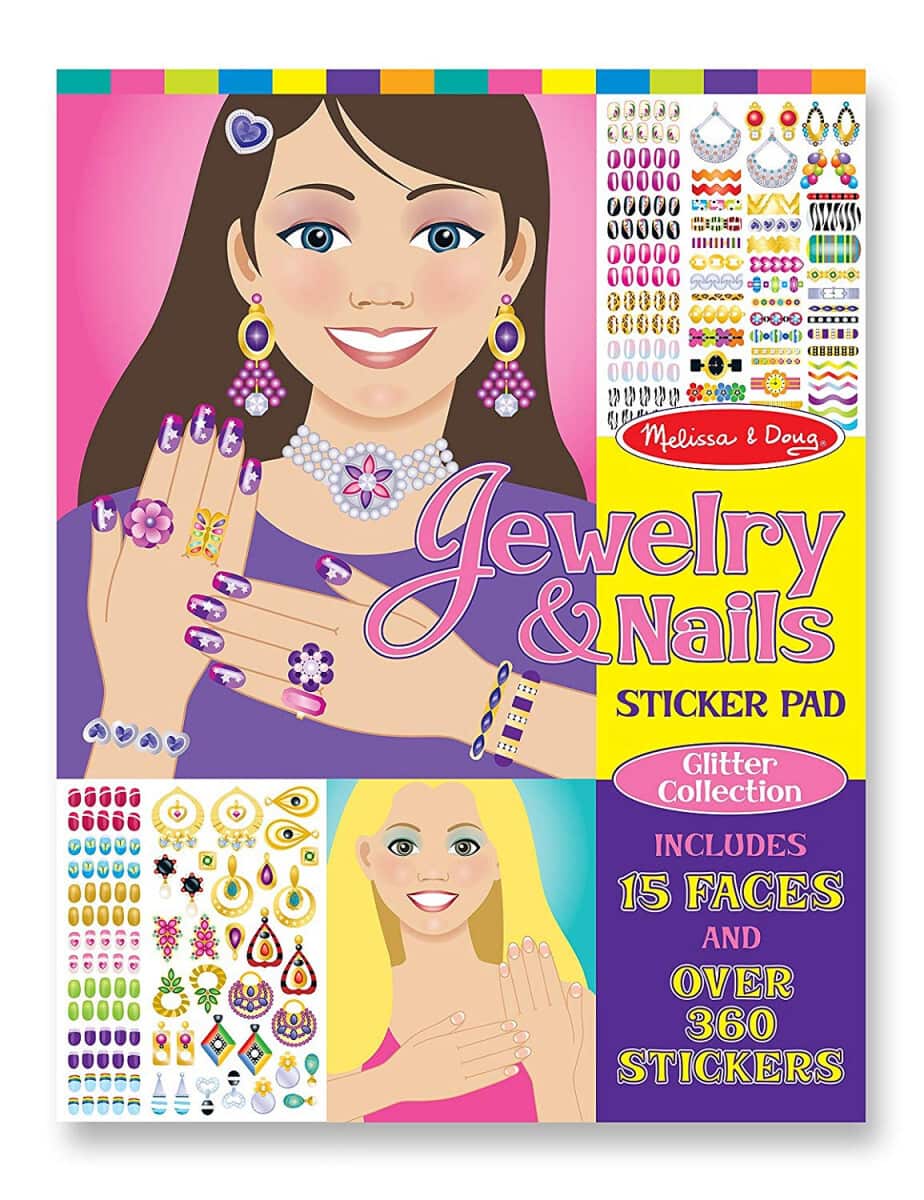 Picnic Basket – Besides playing restaurant, Isabelle loves having picnics in the yard. She is always raiding my pantry to entertain half the neighborhood kids with a picnic feast. A typical meal consists of fruit snacks, string cheese, trail mix, crackers, applesauce, and water. She would love her very own picnic basket to set up. A cute way to bundle this gift would be with a bigger blanket to spread out (maybe a homemade fleece one?), a cookbook for kids, and/or some of their favorite snacks.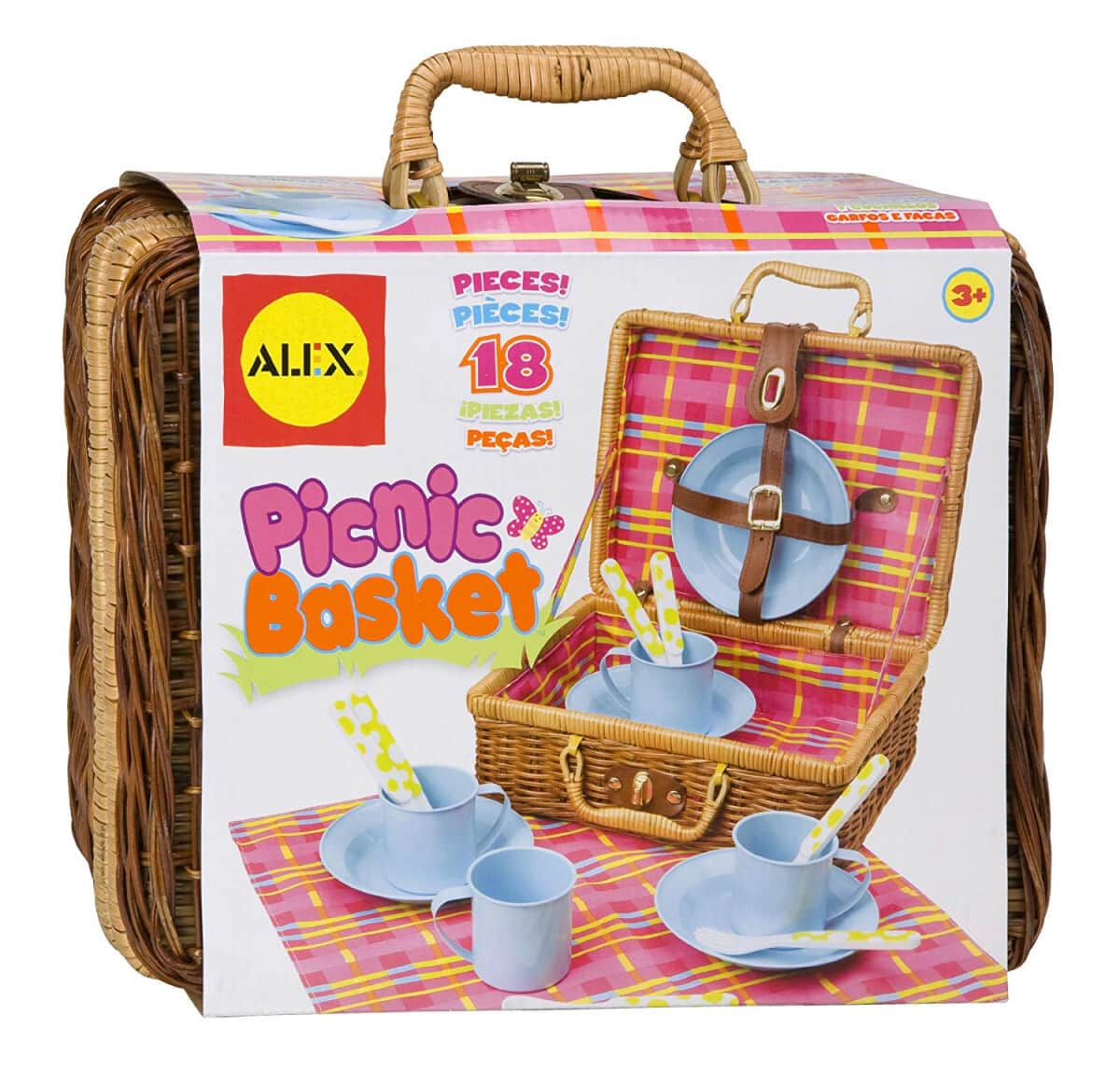 Candy Land – It just occurred to me that my kids have never played Candy Land. Embarrassing. We have piles of games, but I've forgotten the most obvious, classic game for kids. With as much as Isabelle loves to play games, I know this would be perfect for her. Bundle idea: include a bucket of my favorite organic/healthy-ish suckers, Yummy Earth Organic Lollipops.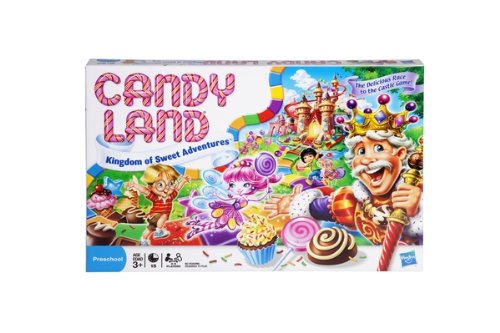 Hope that gives you some gift ideas for a 5 year old girl! If you need more, check out these past posts: Gift Ideas for 5 Year Old Girl and More Gift Ideas for 5 Year Old Girl
For gift ideas for everyone on your list, visit the gift idea category page and be sure to pin the Gift Idea Central, where I save all gift idea posts for easy reference.