It's here! The long awaited LOVE series… ahhh… Forever My Valentine! Each day this week, 'Or so she says…' will feature one blog reader and get a sneak peek into their love life… their favorite things, what makes their marriage work, and so much more.
To make things extra special this year, Get Away Today has offered to throw in a romantic 3 night San Diego hotel stay & I'll throw in a $200 Visa gift card to one of the 5 couples featured this week. The couple that wins will be the one who gets the most contest entries at the bottom of their post. So, if you want to support the couple you're reading about and help them win, be sure to help them earn some entries! They only have ONE DAY to earn their entries… the day of their post, until 10pm MST that very night.
.
Today, meet Kara and Brandon!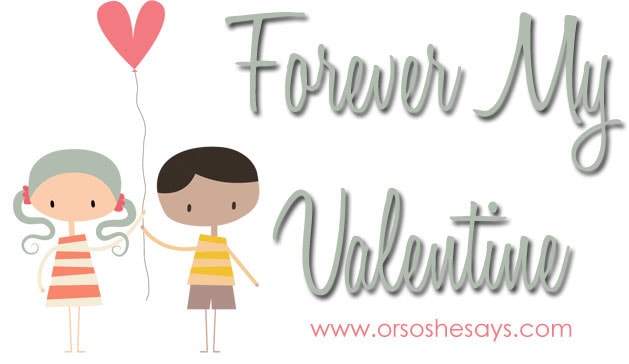 Hi I'm Kara. My husband Brandon and I were married in the Salt Lake City temple 13 years ago this May. We have 4 kiddos: Kambri 9, Bennett 7, Brynn 4 ½, Ava almost 2. Add in a dog, a fish, and a bunny and our house is pretty full. Brandon stays busy with his plumbing company and church callings while I stay busy at home with our kids. I also spend time as a Wellness Advocate with doTERRA. We have been lucky enough to build and remodel a few homes and I feel like we are in the perfect place for our family.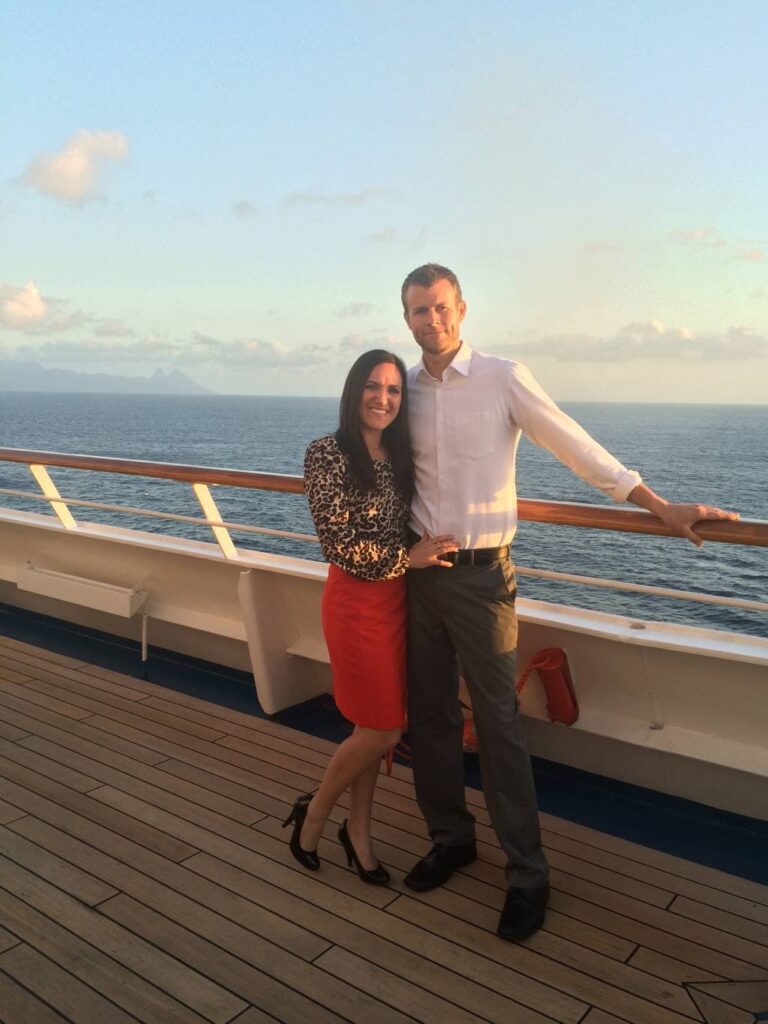 How did you meet?
I had just come home from my senior trip and a mutual friend invited a bunch of us to go to the drive in. I brought my friends and he brought his friends. I was there for a while before I started talking to him, but we flirted a bunch and I remember thinking he was quiet and really cute. I was dating a few guys at the time and within 2 weeks Brandon told me that it was either him or them! I picked him and have never looked back. Oh and no, I don't remember what movie we were watching!
What did you do on your first date?
He won me over immediately when he showed up at my door with a big bouquet of flowers. We went out to dinner and spent the whole night talking and getting to know each other. Funny story, about 5 years ago I did a Valentine's scavenger hunt and the last question was to meet at the place of our first date. Well, I went to the restaurant and he wasn't there. I called him and he was at the same restaurant in a different city! We're still undecided on who is right.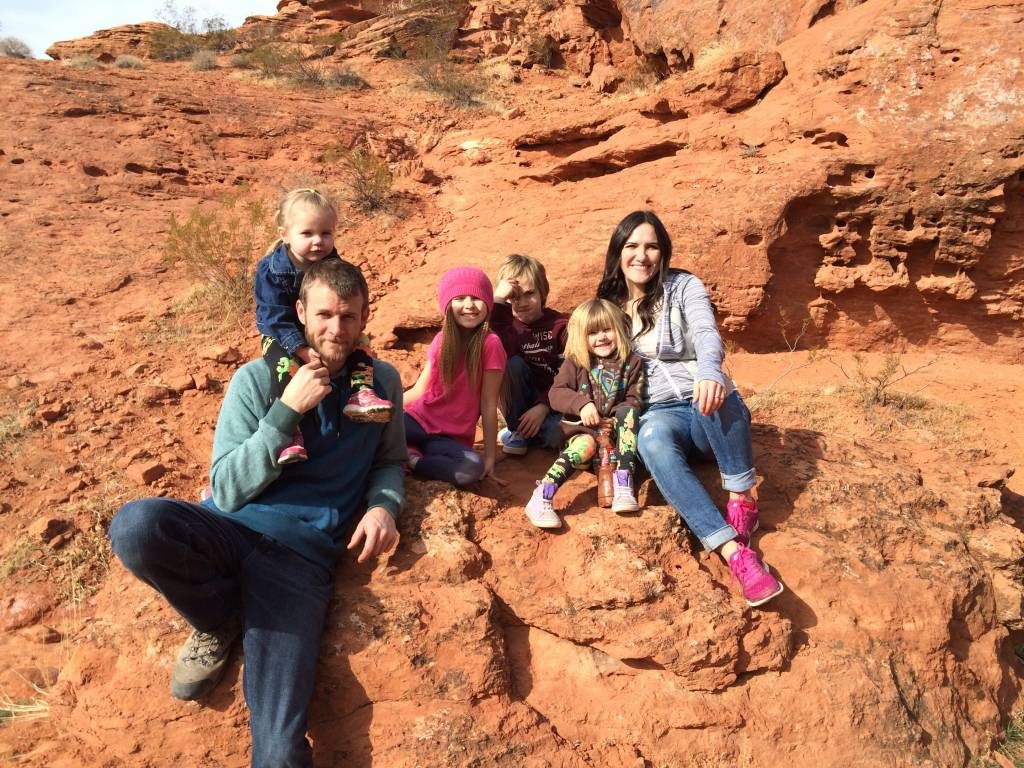 What is the best romantic get-away that you've been on with your spouse?
We take full advantage of vacationing sans kids and have tried to vacation somewhere different every couple of years. Our last vacation was an Eastern Caribbean cruise. It was so relaxing and amazing to spend time reconnecting with my favorite person and best friend. Pretty much if there is a beach and Brandon, I'm set!
What would the ultimate romantic get-away be?
I think it would be amazing to go back to the same bed and breakfast we visited on our honeymoon. We spent time on Victoria Island in British Columbia. The scenery was beautiful and perfect. I would love to stay in the same room and go visit some of the same places. I have the best memories from Victoria Island and I would love to make some more!
What are your songs or favorite albums that make you think of each other?
We might be a weird couple, but we really don't have "a song" For us it's different occasions and what we were listening to or doing. When we were on our cruise we were learning the dance to "Wobble" and my sweet hubby, who doesn't love to dance, got out there and started dancing with me. It made me love him even more. We also like to have dance parties with our kids at home and on our boat. We dance to all sorts of crazy songs!
If you were to make a special dinner for him, what would you make??
He will eat anything I cook for him so it's a good thing my cooking has improved over the years. One meal that my hubby loves is sweet and sour meatballs.
(2lbs ground beef, 1 egg, tsp salt, tsp black pepper, 1 tbsp cornstarch, and 3 tbsp diced onion. Mix together and form into meatballs. Line a cookie sheet with tinfoil and bake your meatballs at 400 until they are cooked through. For the sauce: juice from a can of diced pineapple, 1 tbsp soy sauce, 3 tbsp vinegar, 1/3 cup sugar, 1/3 cup water (I usually double the sauce). Mix together with 2 tbsp of corn starch until it thickens. Add pineapple and 2 sliced green peppers. Cook until peppers are desired tenderness and add meatballs. Serve over rice)
What is the coolest gift you ever bought him?
He is a big outdoorsman and once in a while I can surprise him (by asking his best friend what to get him, of course.) Here are a few of things I have bought him: a Thompson Center Pro hunter muzzleloader, a pair of Simms Gore-Tex waiters, and a Sage fly rod. This year I decided to get him something I can use too. I bought him a blanket from Minky Couture so we can cuddle up after our kids go to bed. But shhh it's for Valentine's Day.
If you could give your husband anything, what would it be?
A specific product that he would love would be a Polaris Razor RZR XP 1000. But in a perfect world I would love to be able to take his work stresses away for a while and send him on an Alaskan fishing trip. Something he has wanted to do, but hasn't made time for.
What are your favorite things that your husband has given to you?
He is an excellent gift giver so it's hard to pick. But every Mother's day he buys me a new dress from some of my favorite places, Downeast, Lularoe, or Shabby Apple. Then I have something cute to wear to church that day. However, last year he outdid himself with his present. He surprised me with an overnight stay at the Hilton in Salt Lake with my best friend. He also gave me a gift card to shop my heart out at City Creek. I hope he now knows this has to be an annual thing!
Finish this sentence: 'It makes laugh when my husband…'
Flirts with me inconspicuously around our kids. Our kids are getting older and soon he won't be able to do it, but for now I love that we have our own thing going without them knowing what we are talking about! Being busy and having four kids, it's nice to keep things fun and flirty.
What are some every day ways that you show love for each other?
We always put each other's toothbrushes on the charger when we charge our own, even though we have used each other's toothbrushes accidentally. That's true love! We always say we love each other and kiss hello and goodbye. We hold hands when we are driving or when we are out and about. He is very sweet, when he can tell I'm stressed with the kids, he will take them upstairs and do the bedtime routine. If you have kids you know what a relief this is! I find him doing the dishes and putting a load of laundry in all the time. Brandon is super busy so I try to make his burden lighter, whether it's doing his books for his company, emailing people, or going on little errands for him. I also like to cook for him and to have a good dinner when he gets home from work. He always appreciates it when I make sure the house looks somewhat clean! I think for us just doing our daily things for our family is one of the biggest ways to show each other how much we love and appreciate the roles we play in our marriage.
What are some things you like to do together?
We love to vacation together and try to do it as much as we can with just each other, our kids, and our extended families. Being active is important to us as a family, and we have fun taking our kids skiing, camping, boating, bike riding or doing anything outdoors. When we can get alone time we like to go on date nights with friends and try new restaurants. One of our favorite things to do is to stay home and watch movies or Friends on Netflix.
What is your favorite smell on your husband?
For Christmas I bought him the yummiest cologne called Invictus. I have a hard time keeping my hands off of him while he is wearing it!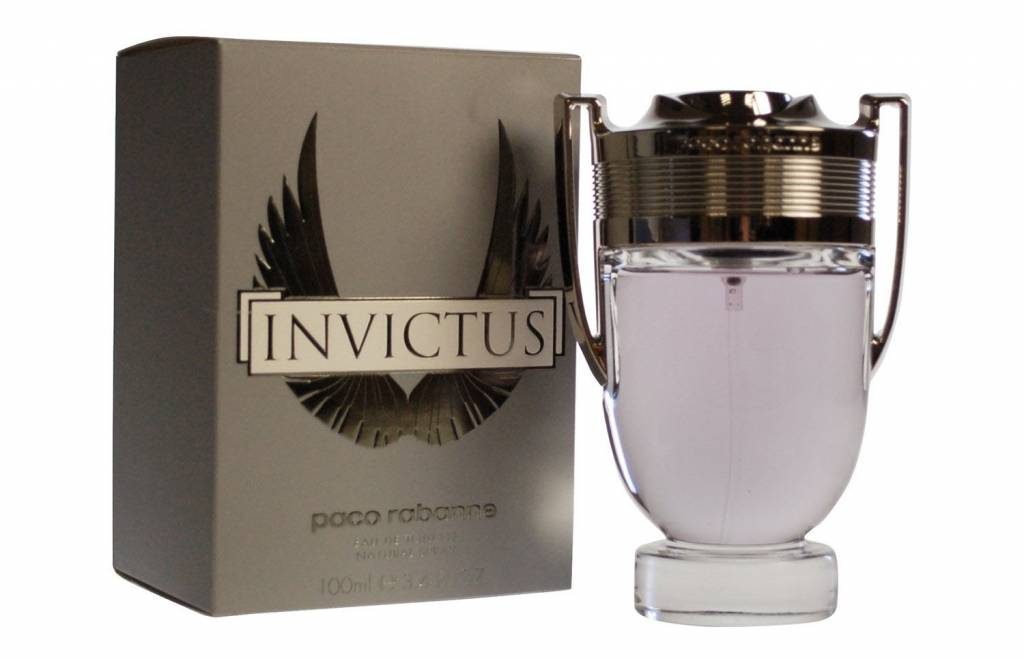 Finish this sentence: 'I love my marriage because…'
I feel safe and complete knowing we will be together forever. My husband is the hardest working person I know, and I know that no matter what he will always take care of our family. We have four beautiful kids and we love each other unconditionally. I love the person he is and the couple we have become over the years. He makes me want to be a better person and strengthens me in everything I do. We have both grown and changed for the better by being married to each other and I love him more now than I ever thought possible.
~~~~~
Help Kara and Brandon win a romantic 3 night hotel stay in San Diego & $200 dollar visa gift card
from Get Away Today & Or so she says…
by earning entries for them! They have until 10:00 pm MST tonight to get as many as possible. Whichever Valentine couple featured this week gets the most entries WINS!
a Rafflecopter giveaway
How about a vacation for yourself??
Show your Valentine some love with a romantic getaway from Get Away Today! Choose from any of their 1,900+ destinations including Disneyland, San Diego, cruises, Hawaii, Mexico and the Caribbean. Book at www.getawaytoday.com or call 855-GET-AWAY to talk to any of their vacation experts. Use promocode: OSSS2015 to save an extra $10 off any 2-night or longer Southern California vacation package.