This post brought to you by Vaseline. The content and opinions expressed below are that of 'Or so she says …'
My Vaseline "Healing Kit" arrived just in time! The temperatures have dropped here and my skin is starting to feel dry and itchy.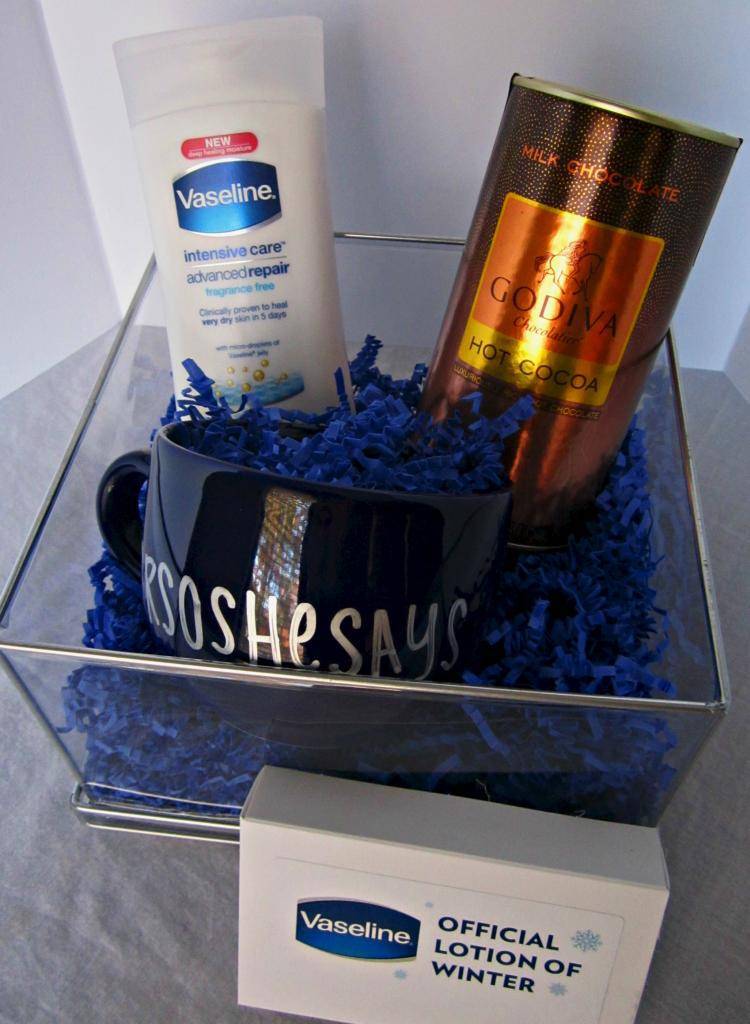 I almost never use lotion, but that changes every winter. My legs, in particular, become scaly and itchy – yuck! I've tried a lot of different lotions that seem to do the trick initially, but I have to keep applying them to ward off the itch.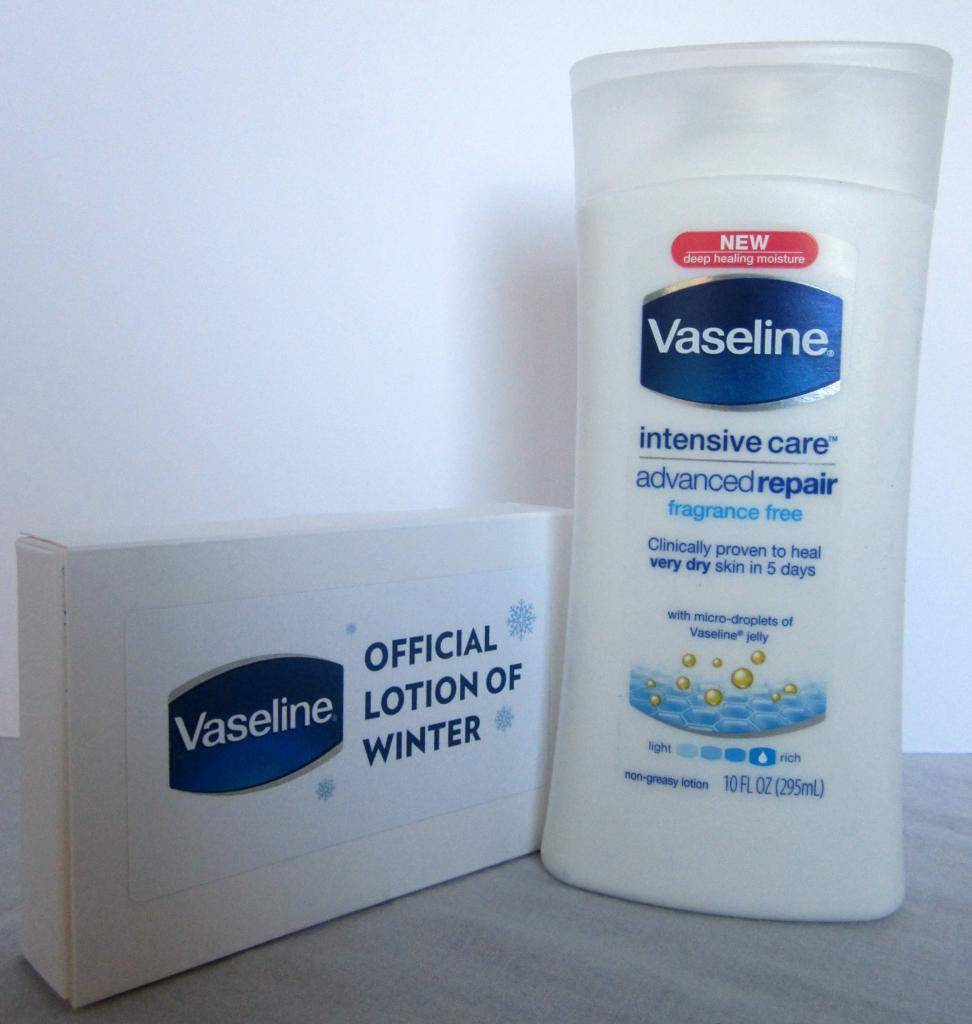 As part of my cute Healing Kit, Vaseline included a bottle of their Intensive Care Advanced Repair Fragrance Free Lotion. They also included these fascinating little test strips that showed me just how dry my skin was. I wasn't in the worst category, but it was gratifying to see that my legs actually were drier than my hands.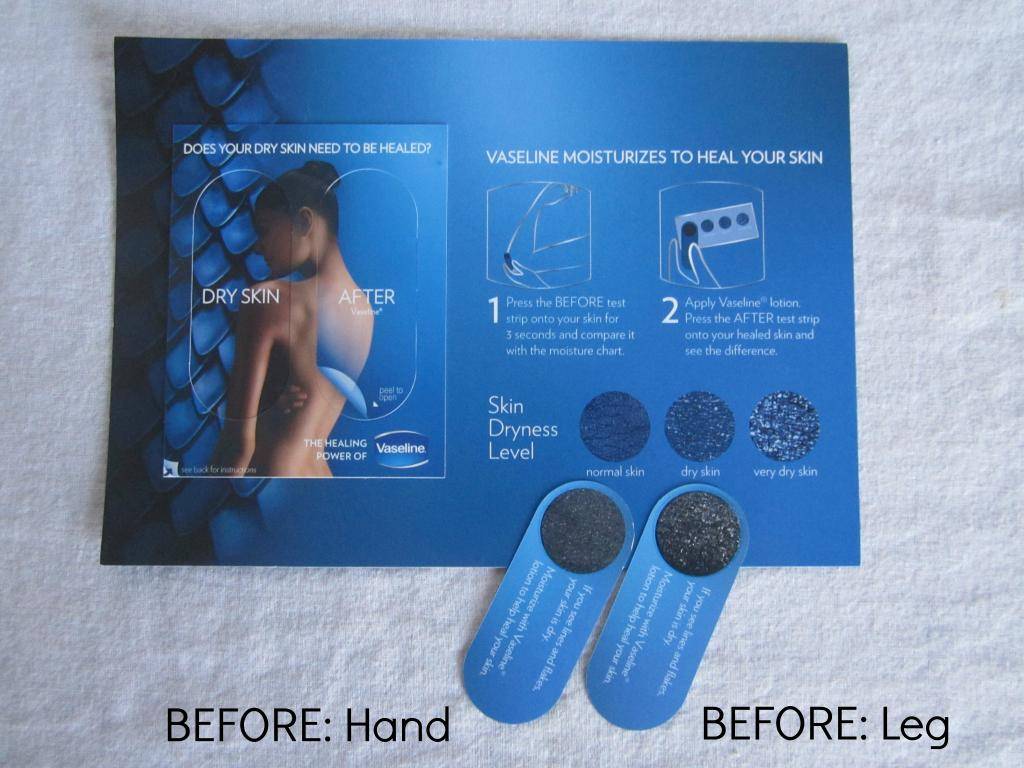 Vaseline promises that their Intensive Care Advanced Repair Lotion will relieve the dryness immediately and will actually heal the skin after five days of application. I'll admit I was a little skeptical. But I'm only three days in, and I can't believe how much better my skin feels and looks! My legs don't itch, and the scaliness is gone. And I love how smoothly the lotion goes on. It's not heavy or greasy. It soaks in quickly so I can get on with other things. I hate when my hands feel coated in lotion as I'm trying to brush my teeth, put on makeup, etc. I didn't have that problem at all with the Intensive Care Advanced Repair Lotion.
And here's the proof! These are my test strips from my hands and legs after just three days of applying Vaseline's Intensive Care Advanced Repair Lotion.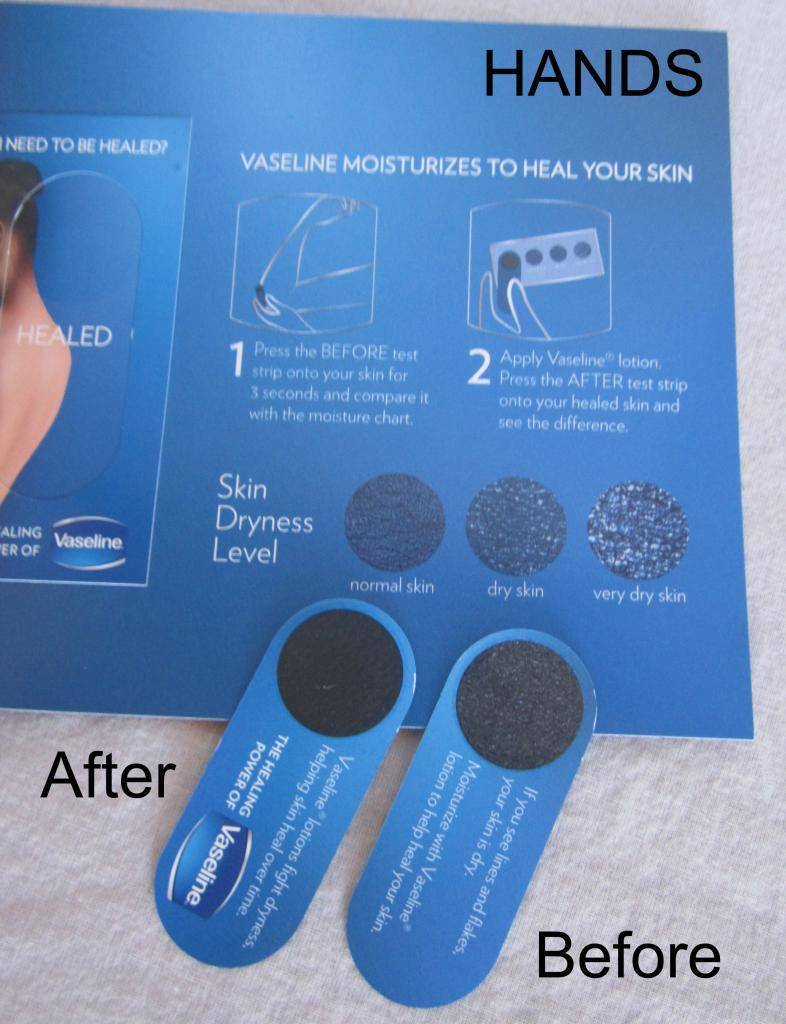 And the best part is that clinical tests have shown skin stays healed for three weeks, so I won't have to keep applying lotion daily. My guess is that occasional applications will keep my skin happy, which makes this busy mama happy!
The key to the Intensive Care Advanced Repair Lotion's magic is the healing micro-droplets of Vaseline Jelly and a special blend of humectants. The humectants draw moisture into the skin, and then the micro-droplets of Vaseline Jelly lock the moisture in. Pretty cool!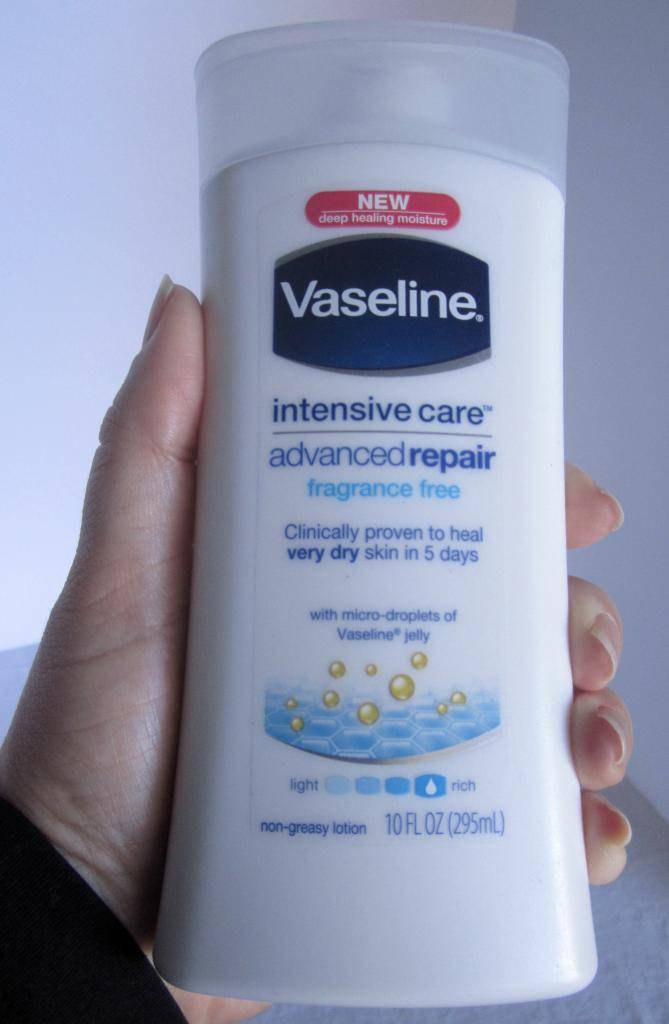 If you're struggling with the fact that winter is almost here, then do yourself a favor and put together your own little Healing Kit! Grab a bottle of Vaseline's Intensive Care Advanced Repair Lotion, some good hot chocolate and settle in prepared to deal with the challenges of winter. Your skin will thank you!