If you have any sort of online life, you've probably noticed an influx of posts about General Conference around March-April and September-October. What is going on? Why are there so many Mormons (actually and preferably called "Latter-day Saints") so excited about it? They are sharing quotes, talks, family tradition ideas, recipes to make, activities for kids… all centered around General Conference! Well, as a life-long member of The Church of Jesus Christ of Latter-day Saints, I'm happy to explain it to you.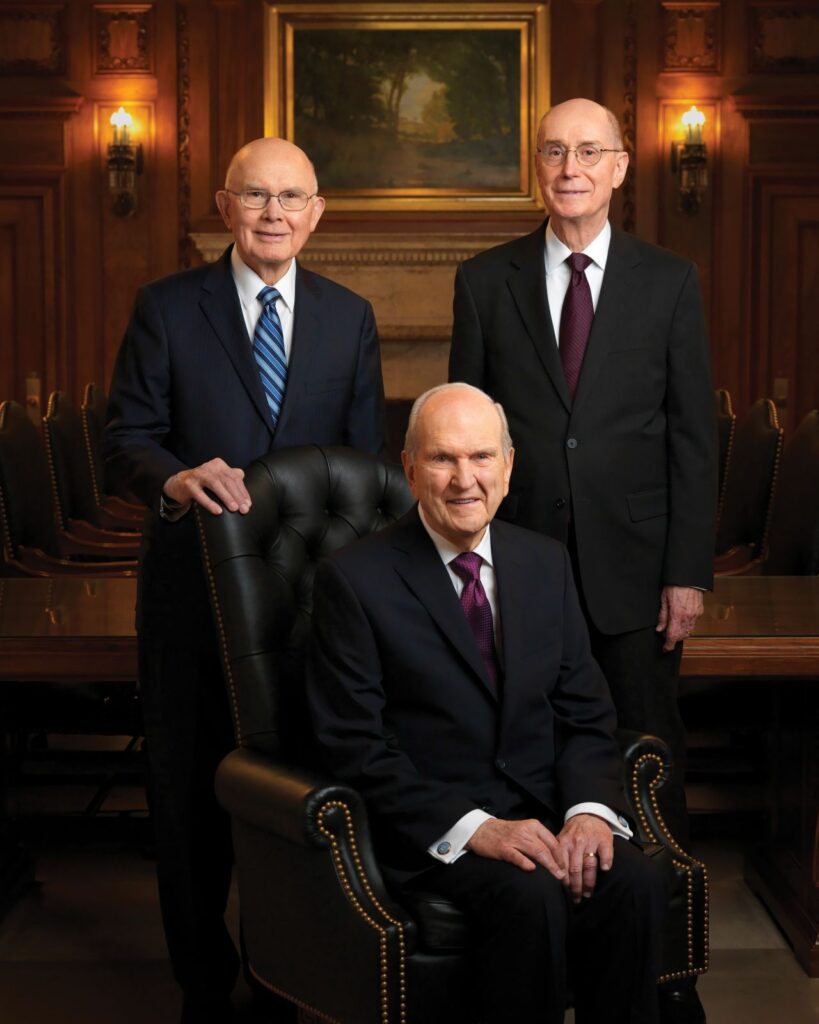 What is General Conference?
General Conference happens twice a year, in the spring and fall, April and October. It's a large meeting where leaders, including the Prophet, President Russell M. Nelson, (shown above with his two counselors) and his apostles, of The Church of Jesus Christ of Latter-Day Saints, speak on a variety of spiritual topics, sharing God's message to the world. These are the only two Sundays of the year where Latter-day Saints don't attend regular meetings at the local church-house. These conferences have been held annually, ever since 1830, when the church was organized.
General Conference is held in the Conference Center in Salt Lake City, but because there are over 16 million members from all over the world, and because of the health issue going on in the world, it is broadcast via satellite in 102 countries. Members of the church typically view Conference in their own home, gathered around the tv as a family. Some families like to make it a special tradition, with yummy food, General Conference activities for children, a journaling notebook, and lots of family time.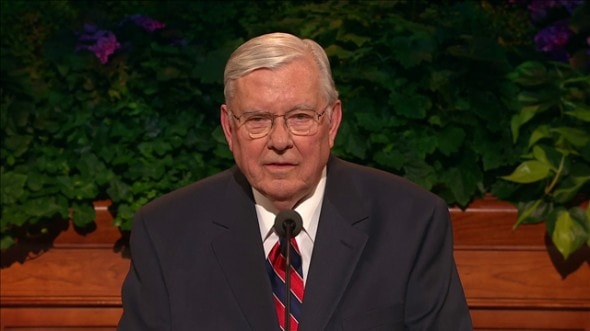 The speakers are fabulous. Some General Conference talks I like more than others, but it's usually because depending on what is happening in my life, there are certain messages that touch my heart more profoundly. Some talks put my right to sleep… their soothing voice, their sweet message… Aghh! Sometimes my kids poop their pants, spill their milk, or the dog runs away. But luckily, I can record it or go through The Liahona (the church magazine), Gospel Library app, or church website later, to check out anything I missed.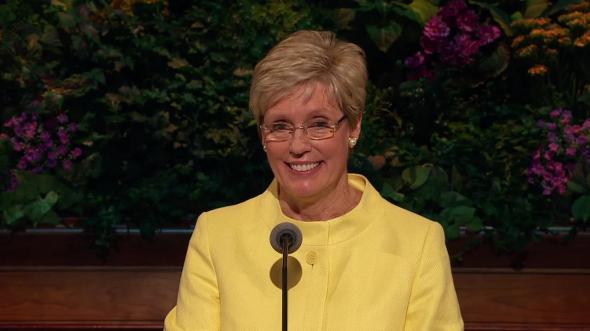 But, really… General Conference is awesome. One of my favorite things to do, before it starts, is to think of all the questions currently on my mind, things I may be struggling with. Like right now, I have just been feeling overwhelmed with all of my responsibilities. I would love to know a better way to organize my life and have the confidence to cut out any needless responsibilities. I would love to be more in tune to the needs of my children and my husband. To be able to recognize the best ways to teach them and to love them. I would love any inspiration on more ways that I can use my blog for good. Anyway, when I approach conference with questions on my mind and a prayer in my heart, every time… EVERY TIME, I get answers.
I may get distracted here and there, during the sessions, but I always come away feeling inspired and feeling like Heavenly Father loves me and is aware of me. And THAT, my friends, is why Latter-day Saints are obsessed with General Conference. It makes us feel good. That is why we want to share it with our children, even though they may only understand small portions of it. Any portion is a good portion.
Oh, and the music. The Tabernacle Choir at Temple Square is recognized all over the world for their beautiful songs. The music alone gives me goosebumps and makes me want to be a better person.
How to Watch General Conference
It's super easy! Get the details on where and how to watch General Conference. You can also view past conferences on the Gospel Library app or on the Church's website: www.churchofjesuschrist.org
I love the testimony of conference shared in this video…
I recently asked some friends and family to share with me their favorite talk from General Conference (either new or old) and here are some of the ones they shared…
Favorite General Conference Talks
Safety for the Soul (my personal fave)
If you loved these, and want to see more, check out: 24 Best General Conference Talks Ever
How to Learn More About The Church of Jesus Christ of Latter-day Saints
If you would like me to send you a free Book of Mormon (without missionaries or any strings attached), I will totally do that for you. I've sent out thousands of books and am happy to keep sending out more. Just check out this post for details: Free Book of Mormon
You can also learn a lot about the Church on their site that's specifically made for those who aren't members… it's called Come Unto Christ.
If you liked this post on General Conference, you may also like:
Pin This Image to Save Latter-day Conference Post: