It's already that time again! Halloween Time at Disneyland! Kimberly has all you need to know about Disneyland during Halloween Time in today's post
Hey Everyone, it's Kimberly with Packed with Fun, the official blog for Get Away Today. Today I'm thrilled to share what you need to know about my favorite time of year to visit Disneyland… Halloween! If you've ever thought about taking your family to Disneyland during Halloween Time, here are 13 things you should know: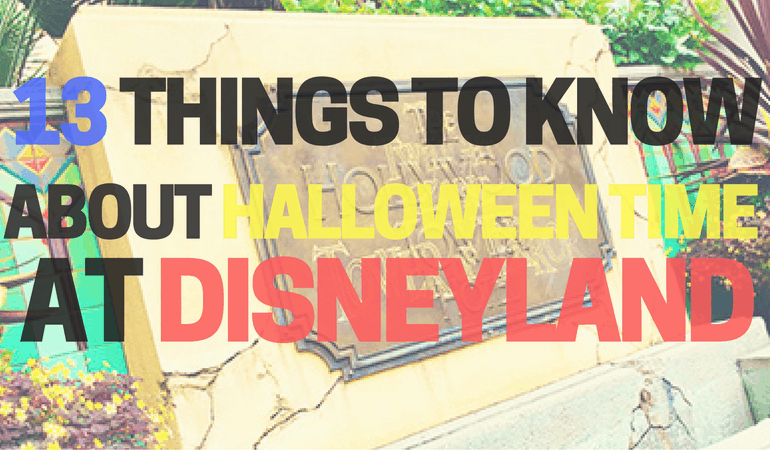 1. First things first, my FAVORITE thing about Halloween Time at Disneyland is that it is for everyone. It is not gross, gory or scary. Instead, it almost feels more like a celebration of all things fall. It is definitely something the whole family you can enjoy and you won't have to shield your young children's eyes!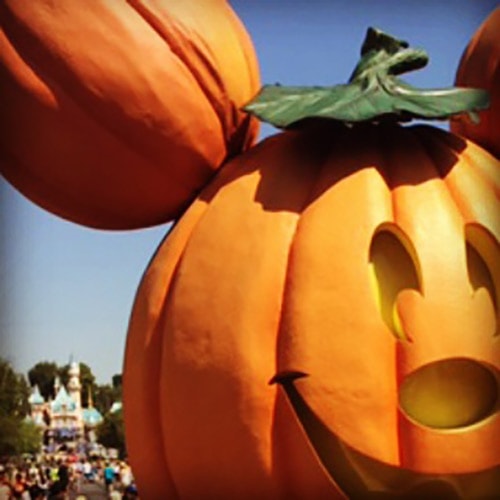 2. Halloween Time starts this year on Friday, September 9 (TODAY!), which is earlier than ever before. It continues through October 31. September is a great time to go if you want to beat fall break crowds.
3. This is the LAST Halloween Time you can ride Tower of Terror, because it is closing FOREVER on January 2, 2017. There will be all sorts of spooky fun taking place around the celebration including special photo ops, merchandise, performances and more for any super fans that want to drop in one last time.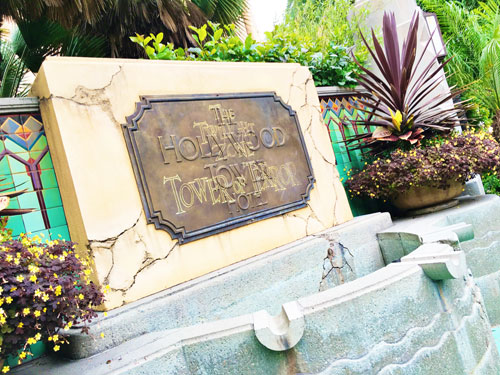 4. One of the highlights of Disneyland during Halloween Time is the transformation of the Haunted Mansion Holiday. Jack Skellington and his crew from The Nightmare Before Christmas take over the classic attraction. It is adorable and my favorite time of year to ride it.
5. The Dia de los Muertos Celebration takes over Frontierland. Once again, Disneyland has done it with cute fun. Here you will find all of the artistic skeletons and bright colors associated with the Day of the Dead. Tasty treats and face painting can be found here. The festival has limited hours, so you'll want to get there early.
6. The seasonal treats available at Disneyland during Halloween Time are some of my favorite treats ever at Disneyland. Pumpkin beignets, themed caramel apples and pumpkin flan are just some stand outs.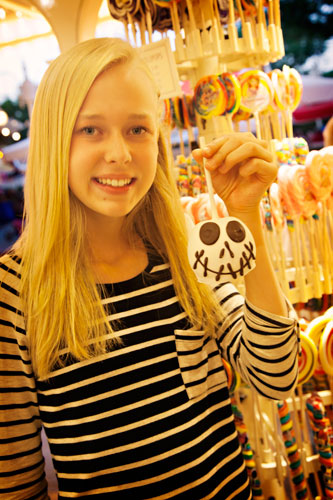 7. Space Mountain: Ghost Galaxy might be a little bit scary for really young kids, but they'll probably be too short to ride anyway. While your older boos and ghouls are riding the extra spooky rollercoaster, younger kids can watch the Jedi Knight Training or ride Buzz Lightyear Astroblasters.
8.I love that the Disney Characters are in their costumes! You'll want to have your camera handy for one of a kind photo opportunities.
9. Mickey's Halloween Party takes place on 17 different nights during Halloween Time. Most of these nights are Mondays, Wednesdays and Fridays and if you want to go, you have to have a separate ticket for it. If you don't have a ticket, you'll have to leave Disneyland at 6 or 7pm for the party. It shouldn't interfere too much if you plan it right. But more on that later.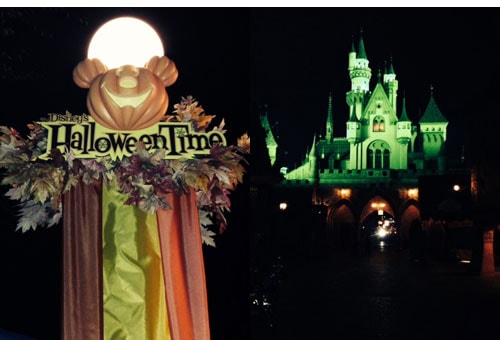 10. The Halloween Screams fireworks and the Frightfully Fun Parade are two pretty amazing entertainment options that are only available during Mickey's Halloween Party. If you're looking for something extra special for Halloween, these are sure to get you into the spirit.
11. Trick-or-treating is also available only during Mickey's Halloween Party. There are so many stations and each passes out loads of candy or healthy snacks. Either way, you won't leave the party with an empty bag of treats.
12. I've talked a lot about Mickey's Halloween Party, but you DON'T have to go to have an amazing Disneyland Halloween vacation. The party nights are spread out so there are never two party nights back-to-back. And there is so much to do every night if you don't have tickets. If you need ideas, check out our article, 15 Things to do if you don't have tickets to Mickey's Halloween Party.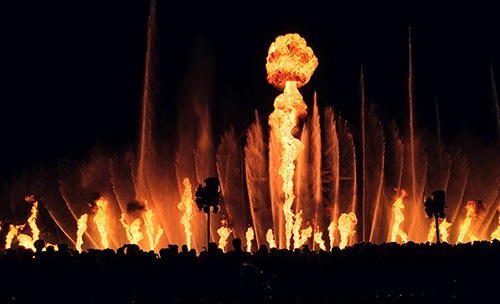 13. If you're going during your fall break, the parks can get busy, but don't let that scare you away from going. You can make the most of your time by utilizing the Fastpass system, using Single Rider and/or Rider Switch options, making dining reservations in advance – especially for Character Dining and getting to the parks as early as possible.
If you've been thinking of visiting Disneyland during Halloween Time, this is your year. Book your package with Get Away Today to get the lowest price and best service, guaranteed. You can book at getawaytoday.com or call their agents at 855-GET-AWAY. Either way, use promo code: OSSS10 and you'll save an extra $10 off any 2-night or longer Disneyland vacation.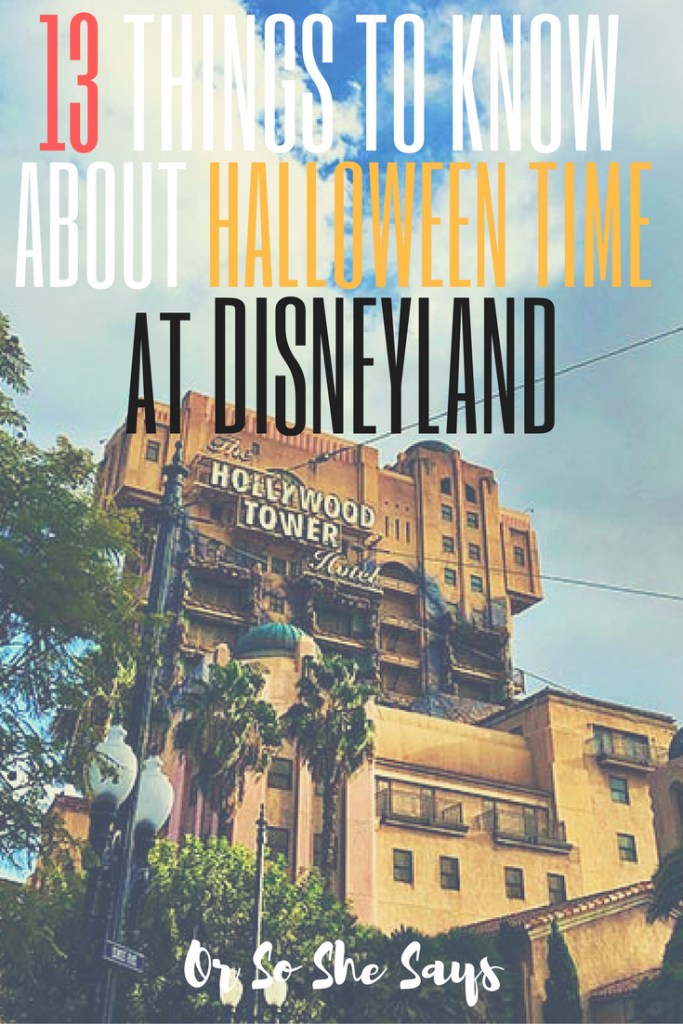 For more Disneyland insight, check out these posts:
Tricks for Saving Money at Disneyland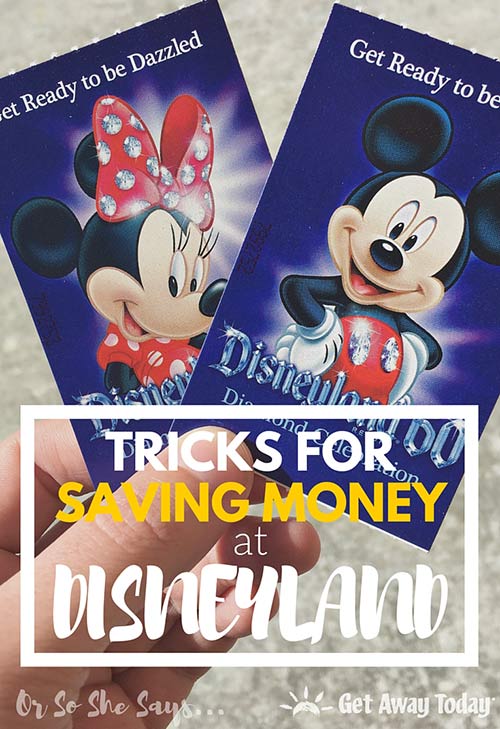 10 Recent and Upcoming Disneyland Changes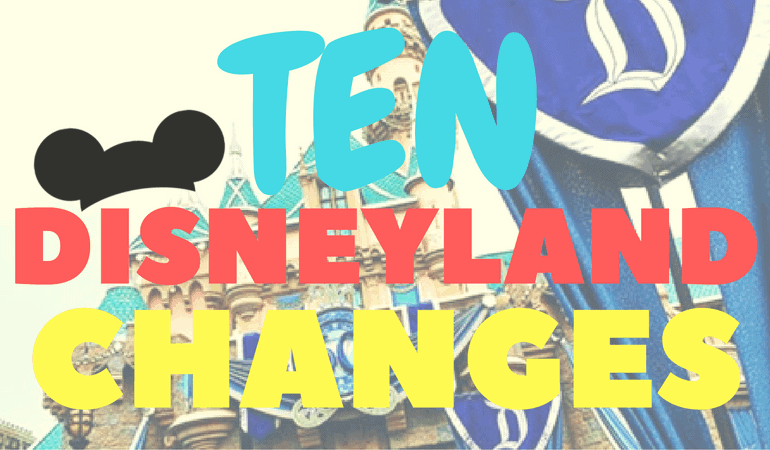 5 Fastpass Strategies for Your Disneyland Vacation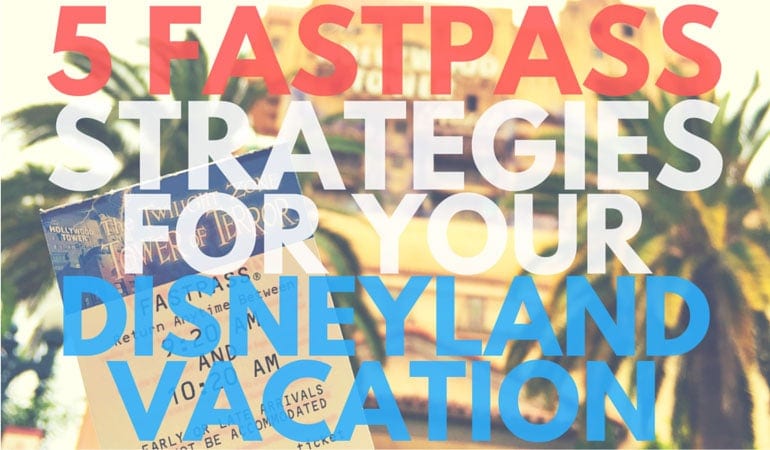 Save
Save