Let's be honest here, my first visit to Build-A-Bear with my little girls was as much of a dream for me, as it was for them. Who's with me?!? That place is ooooozing with cuteness and fun. So, when they asked me to do a sponsored blog post for them, I was all over it! AND, here's the deal… Build-A-Bear just got even better with the introduction of the Honey Girls, namely Teegan, Risa, and Viv. These girls have it going on, in several ways, and you can find them at Build-A-Bear online July 8th and in stores July 10th!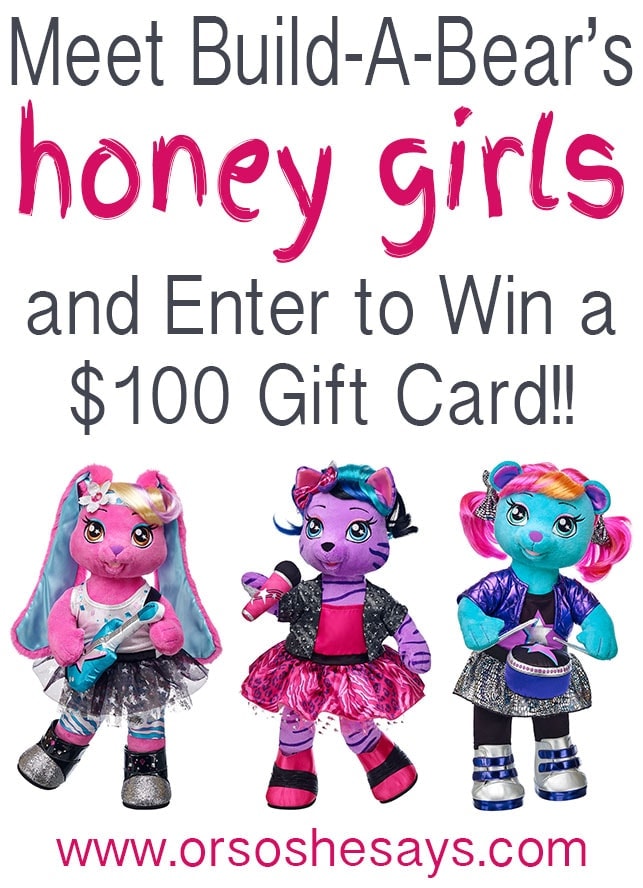 Allow me to introduce you to the girls and their story…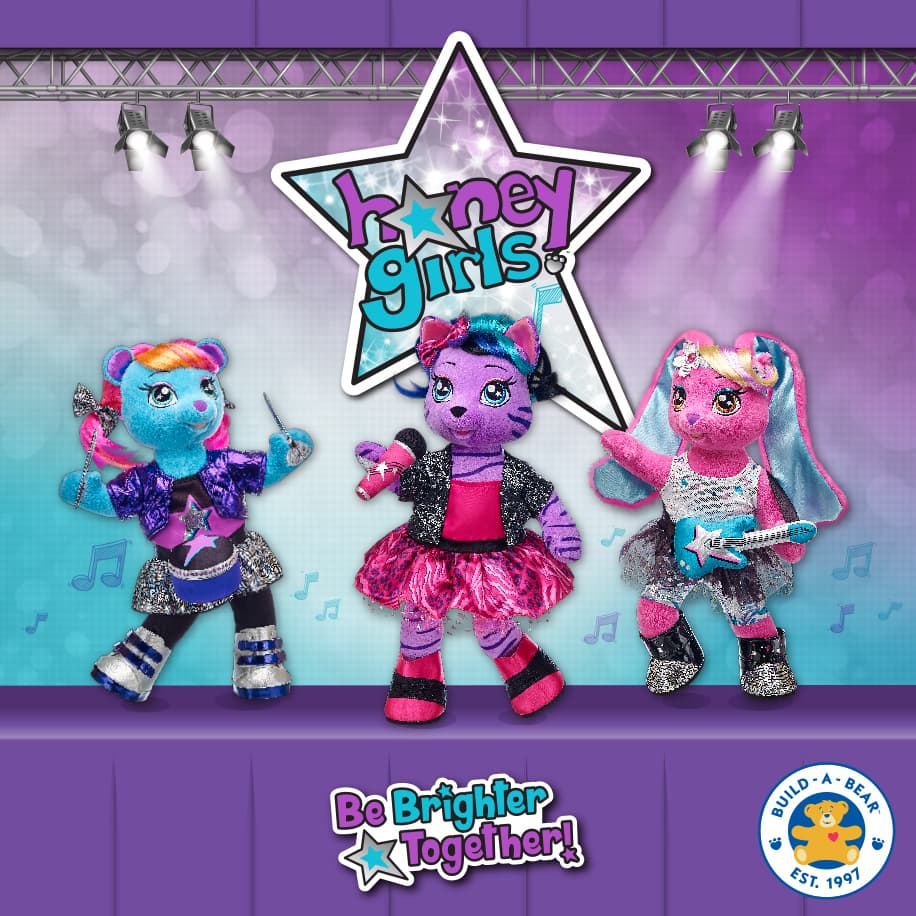 Okay, so these gals met at school and decided they needed to combine their singing skills and form a band, namely 'Honey Girls.' And, although it's music that brought them together, it's their friendship that keeps them tight. One of the coolest things about a great friendship is that each friend offers something special. We are all unique, with our own passions, our own experiences, and that's exactly what Honey Bear is all about.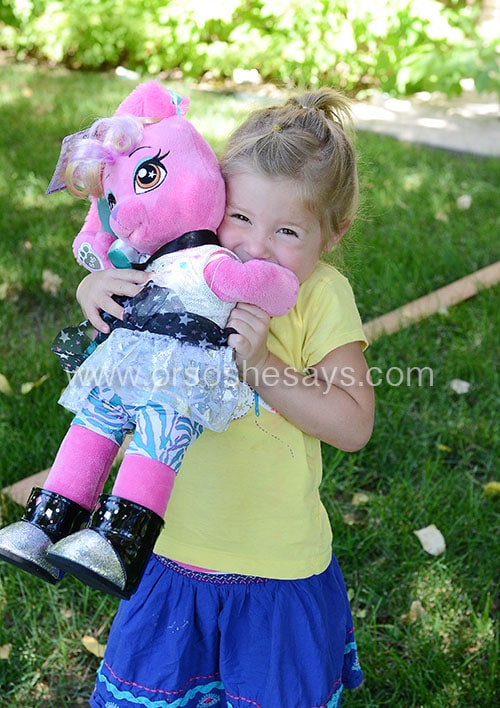 Teegan is the lead singer in the band. She was the new girl at school, but quickly made friends, as she loves to talk, and lives her life 'big, loud, and strong.'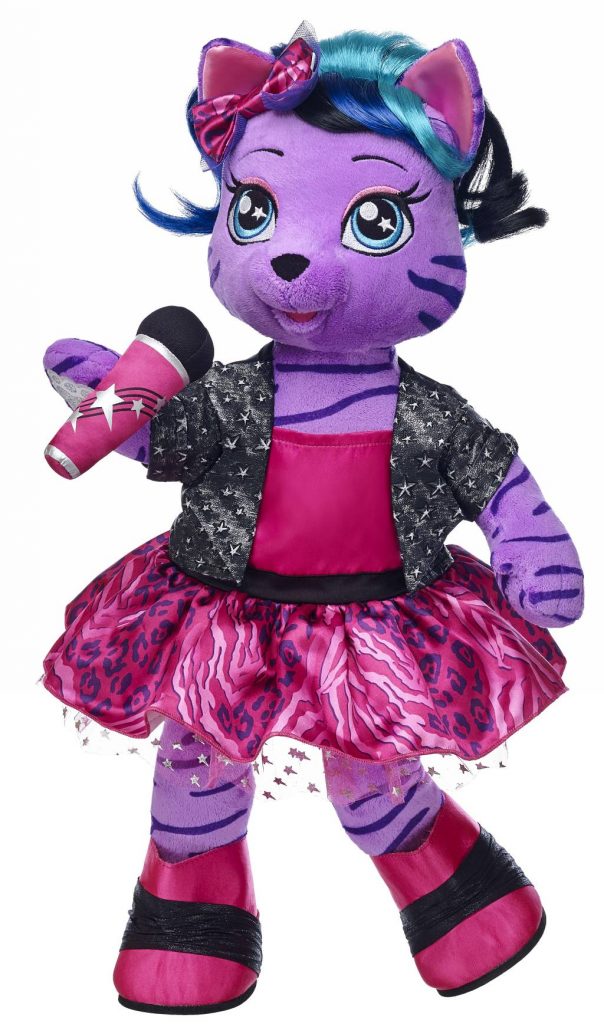 Risa is the guitar player for Honey Girls and is mega-obsessed with music. She writes the music for the band, and can always be found humming and dancing around. Her motto in life is, 'Believe in yourself.' Sage advice, Risa. I totally back that up.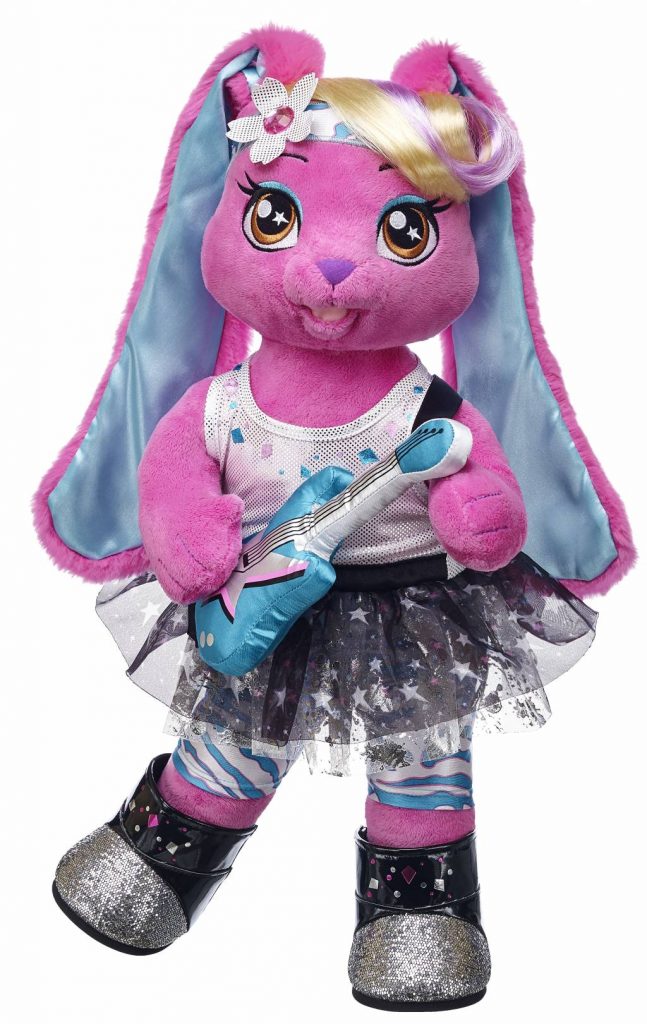 Viv is the drummer of the band, and also a great gymnast. She loves to dance, build things, bake and 'dream big'… her motto in life.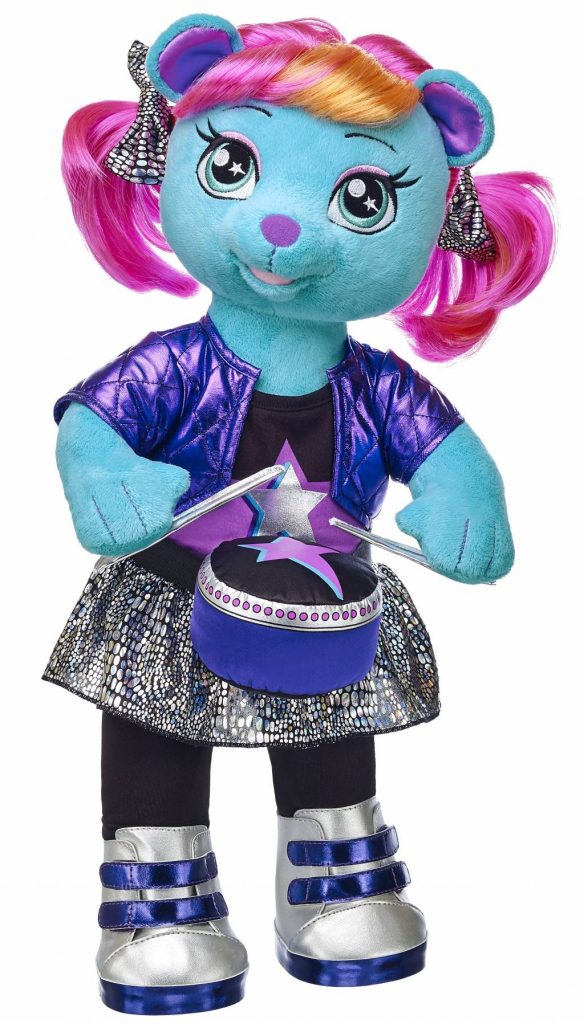 As you can see, they're all special in their own way. But, what's more is that each girl has their OWN special song, besides their band's debut song. And, even further, children can customize their Honey Girl with a special plush star, representing a trait of their choice, such as: creativity, confidence, talent, intelligence, fearlessness, and strength. Each Honey Girl will travel home in a specially designed condo that turns into a stage for future performances.
Be on the lookout for the Honey Girls Studio App, available for download in iTunes and Google Play in July. The app will give access to Honey Girl biographies, a music video maker, memory games, and special features.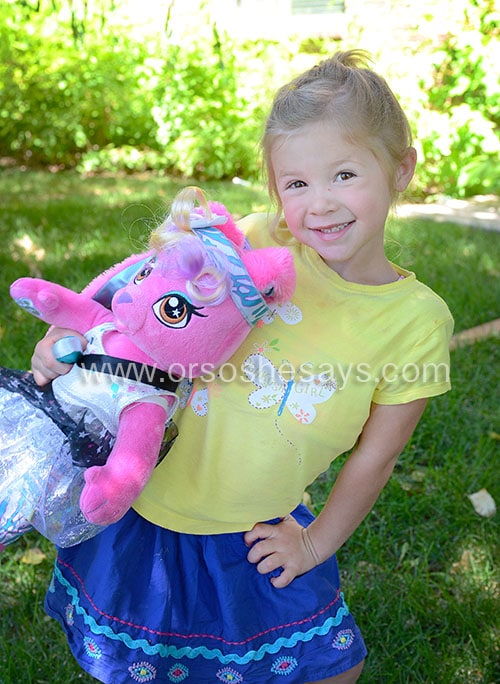 Fun stuff, right?!? Well, let's make it all even better with a GIVEAWAY!! How about $100 bucks to spend at Build-A-Bear?? It's easy to enter…
a Rafflecopter giveaway
If you want to stay updated on all things Honey Girl, you can follow Build-A-Bear here. Please note, they do not have a hashtag, so tag your FB and Instagram posts with @BuildABear:
'Or so she says…' is part of the Mom It Forward Blogger Network