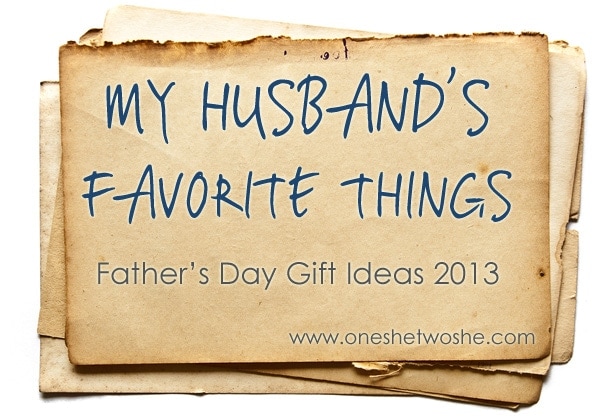 Hello all! I'm Beth and I'm visiting from Whole New Leaf. I'm so excited to be here and give you a peek at some of my husband's favorite things (which will also help me get my mind in the gifting mode before Father's Day).
My husband and I have been married for almost 4 years and together for 7 (so I guess you could say we're just starting to find our groove). We were blessed with a beautiful baby boy in December of 2011 and this year, we will be celebrating my husband's 2nd Father's Day.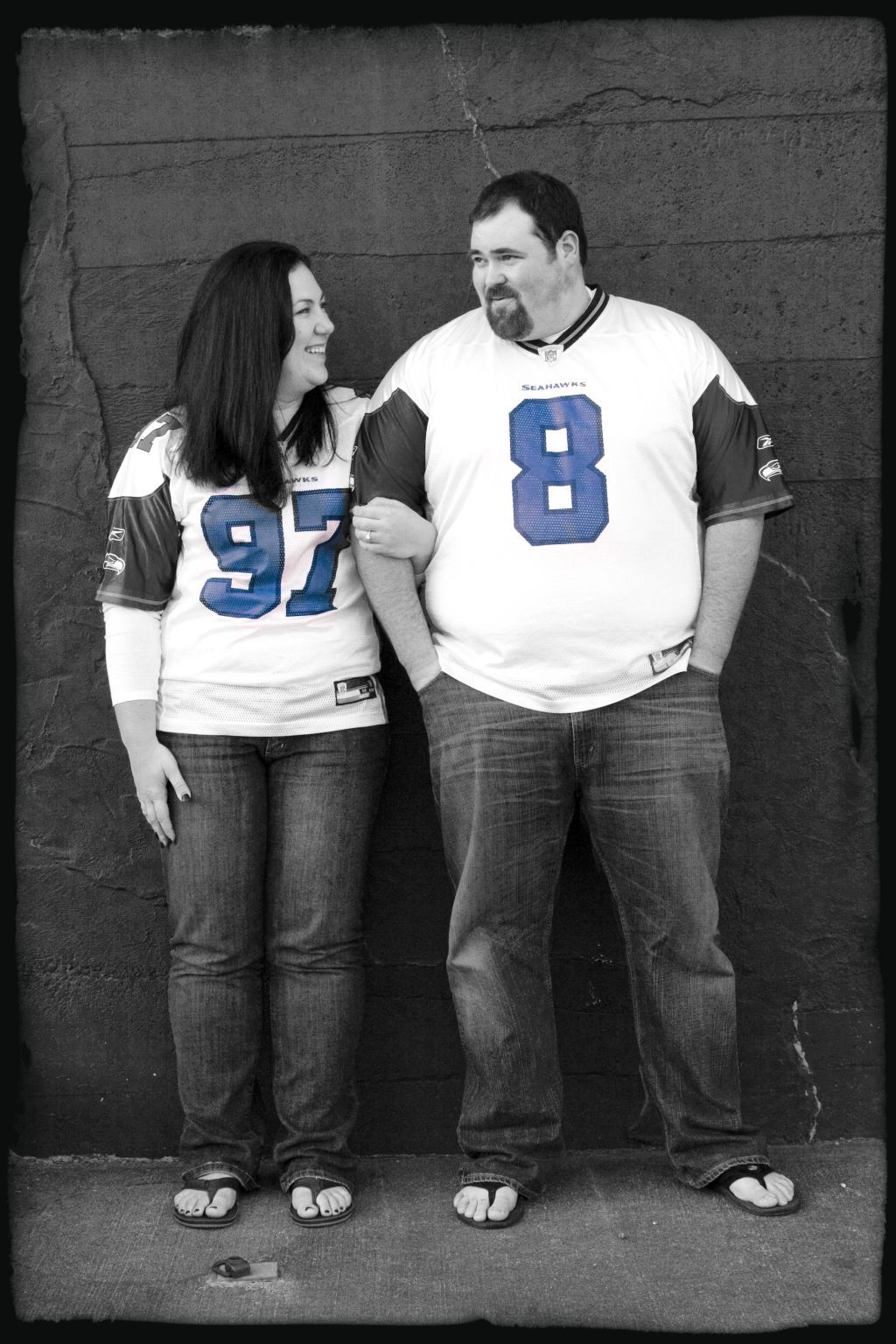 My husband works hard both at his job and around our house. He puts so much attention into each and every project he does around the house (just check out my blog to see a couple of the amazing pieces he's made) and I love to spoil him for special events.
I hope this glimpse of some of gifts he has either already gotten and loved or still wants will help you come up with ideas to spoil the special father(s) in your life this Father's Day. These are a few of his favorite things (and no, they don't include raindrops on roses or whiskers on kittens, though he might like those too).
My Husband is a Sports Fan (that's an understatement)!
Last year, for my husband's first Father's Day, I wanted to do something really special. My husband loves sports, especially football and he is a huge Seahawks fan. He loves memorabilia and is slowly building a decent collection. His favorite player is Walter Jones so last year, I got him an autographed Walter Jones jersey. I still like to pat myself on the back for that one because it's definitely something he cherishes.
Other sports related gifts that my sports fan husband would love are a round of golf, tickets to a baseball game or college football game (we already have Seahawks season tickets) or a new jersey or hat to wear for next season.
My Husband Has a Long "Honey Do" List…

…and needs tools to complete it (or so he continues to tell me). I, of course, try to ask for projects that involve the tools that he already has but there's always a new one. One of his favorite tools is the Kreg pocket jig which allows him to hide the screw holes when making corners. If your "honey do" list involves making custom furniture pieces, a pocket hole jig is an excellent gift idea.
My husband would also love new power tools, specifically a 24 volt cordless circular saw and drill or combo kit. His favorite brand is Dewalt but there is obviously a wide range of brands for different price points.
My Husband is Wireless!

My husband loves to accessorize his iPod and iPad (if he had an iPhone he would love to accessorize that too). Sharper Image is one of his favorite technology stores and has some really cool iStuff accessories. The iPad controlled helicopter combines his technology obsession and his love of everything remote controlled. Win-win!
My Husband is a Movie Nut!

My husband loves movies! When he used to work night shift, he would go to see a movie almost every Monday morning (since he had already slept a normal amount and matinees are cheaper). He loves movie gift cards for any occasion (all of our family knows this and he gets quite a few). He's extremely excited for Superman and World War Z to come out this summer so a new gift card might be in order.
My Husband Rocks Out!

My husband loves music almost as much as he loves movies. He has over 4,000 songs on his iPod and actually listens to it on random most of the time. iTunes gift cards are as well received as movie gift cards (and, again, our family knows it).
To go with his love of music, he would be happy to get a new pair of nice ear buds, new iPod accessories or a pair of tickets to a great concert (we used to go all the time and haven't been since before I was pregnant).
My Husband Doesn't Want His Truck To Be Seen At Night!

I have to admit, I don't understand this one. He has a black Ford F150 and basically he wants every piece of the truck to be black. I think the chrome pieces look nice but it's not my truck (he'd love to do the same thing to my car). To accomplish this level of night time camouflage, he wants to powder coat his rims, replace his headlights and taillights with smoked versions of LED replacement headlights and get a black grille and bull bar. This is definitely a slow transition as most of the pieces can be quite expensive.
My Husband is Father of the Year!
Well, at least I think so. My husband works an extended swing shift and doesn't usually get home until 2:00-3:30 am. Even with this crazy work schedule, he gets up with my son every weekday (usually between 7:00 and 8:30 am) and takes care of him until I get home from work. He's extremely tired most of the time but he goes above and beyond to prepare healthy, delicious meals, go on walks or to the park, and read books for hours.
He loves his "Daddy and Me" time each morning and everything about watching our son grow up. For a special Father's Day gift that is much more personal, my husband would love to have a photo of our son (I recently got a few taken at JCPenney's since they are always running specials) or a picture that our made (he loves finger painting).
Another great Father's Day idea is a "Daddy and Me" date. A trip to a nearby pond for his son's first fishing experience or a picnic at the park or zoo gives my husband a chance to enjoy more time with our son (preferably after being able to sleep in).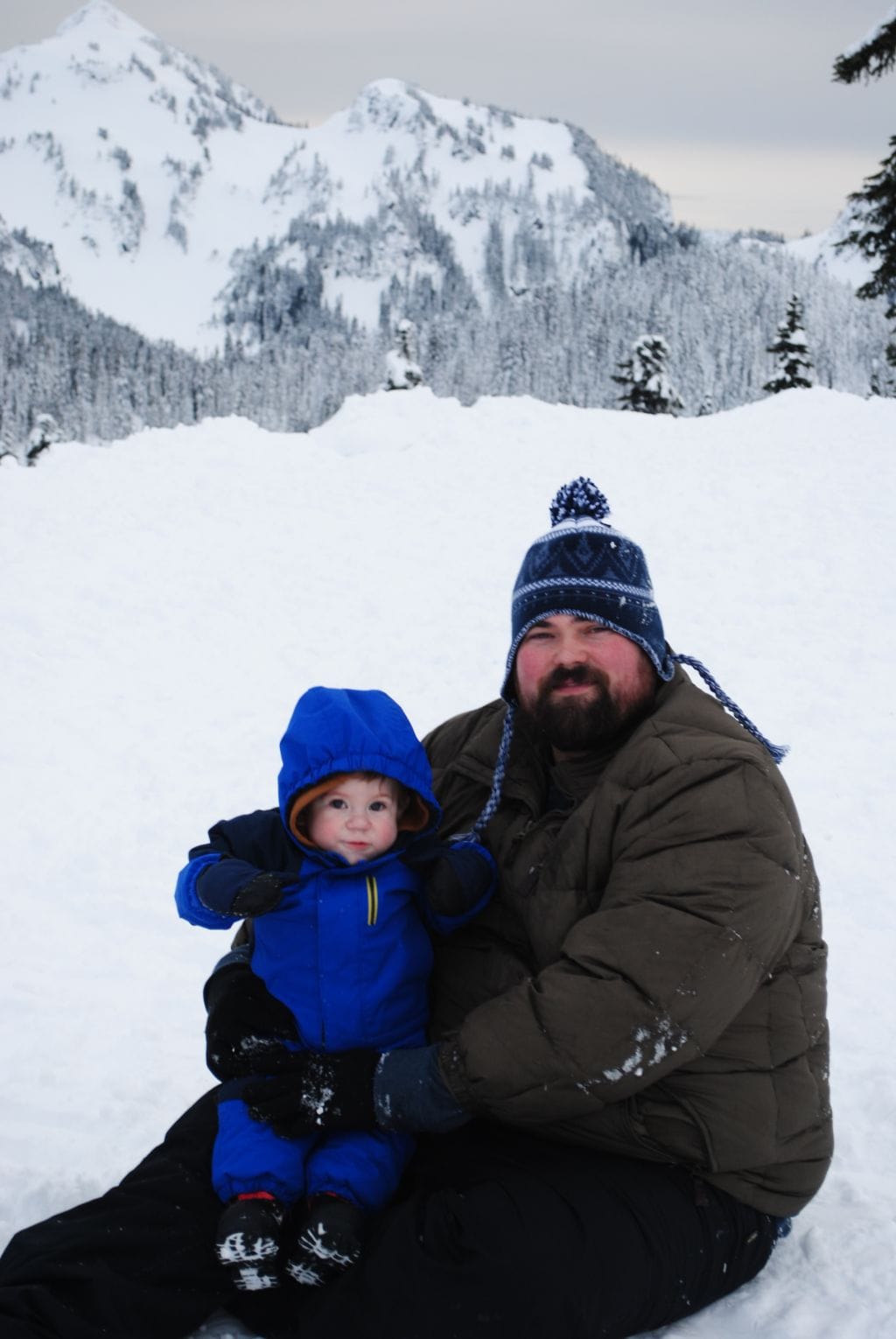 I hope you find the perfect Father's Day gift to celebrate the "Father of the Year" in your life. I would love to hear all the fabulous gift ideas you've come up with for this year (or favorites from years past).
~ Beth
* For more gift ideas for men, check back every day this week! You can also view Heather's post from yesterday and my super-duper gift idea section, Gift Ideas for Men.
This post sponsored by: