Hi everyone! I'm so happy Mariel asked me to post again! And another Favorite Things post to boot! If you know me, you know I love to post about all my faves. You can read more about them by CLICKING HERE.
Gift Ideas for Women:
I love my
Scentsy
. Yes, I know everyone and their dog has one, but they really are fantastic. You should believe me. I don't sell them, but I have a cabinet full of bricks because I love mine so much. There's just something about having your home smell nice that makes me happy. My new favorite scent is 'Rio Beach'. Get it (or have your man get it for you :)). You can thank me later.
If you're anything like me, you love good skin care. Sometimes I see products I love to splurge on and it sure would be nice if someone would splurge on them 'FOR' me. I love DHC products. High quality products with results you can see. My favorite moisurizer is
Olive Leaf Cream
. But the product I want to highlight today is Deep Cleansing Oil. It takes your makeup off in a flash and it really REALLY improves skin tone and clarity. And for all you people with 'oily' skin, don't be scared. Yes, you really CAN use it and NO, it won't make you break out. I PROMISE.
My new favorite line is
'Moroccan Hair Oil'
. I've only been fortunate enough to use the conditioner, but I'm IN LOVE. And yes, it's free of sulfates. 🙂 I really want to try the 'oil', but haven't yet. All I know is that the conditioner has been amazing.
My favorite place to shop is at The Buckle. But a good pair of jeans from there is going to cost you. My problem is long legs and no bum. I really need help with jeans. I don't want mom jeans, but I also don't want jeans with my crack showing. Ya know? It's a tricky line. Literally. This is why I love The Buckle. Good help, quality jeans, long lengths and a good fit. Lucky for me, my main squeeze knows I love the place and occasionally surprises me with a gift card. Gift cards get a bad rap, but I LOVE THEM. I don't understand why anyone would complain about a gift they get to pick out theirselves. It's the gift that keeps on giving!!
I recently became a little obsessed with running. So much so that I signed up to run a half marathon in two weeks. What was I thinking? I'm still not sure, but I'm so excited! I have a friend with this amazing running watch and I've been envious of it ever since I layed eyes on it. My dear, sweet, gem of a husband just surprised me with one. It literally came in the mail today! It measures heart rate, miles, calories, pace, gps, you NAME IT! And it's all geared toward YOU. There are several similar watches, but this one has rave reviews. If you're a runner, and don't want to have to go drive your run to see how far you went, you NEED THIS! Give your hubby a hint, hint!
Garmin 305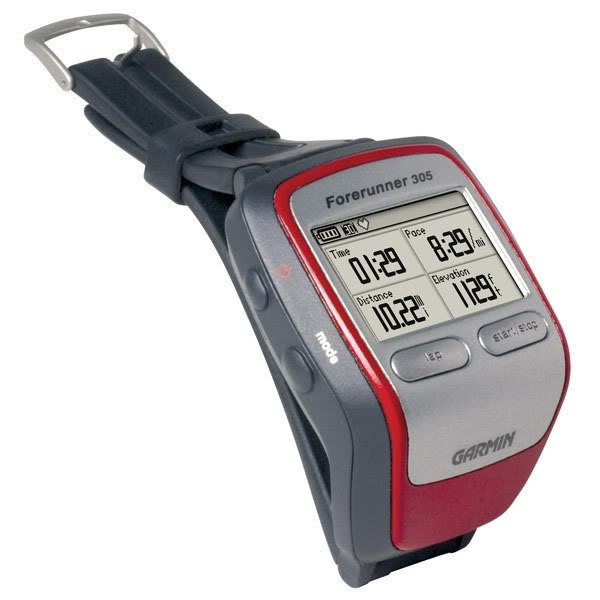 And last, but certainly not least, every Mother's Day, my husband drives clear down to Springville, UT and picks up the most beautiful flower pot for me EVER. I order them every year in January and get super giddy around this time of year because I know it's coming. He always picks it up for me the Saturday before Mother's Day. It makes me happy and it gets huge and beautiful and I absolutely love it. Unfortunately, it's too late for you to get one this year because they have to be preordered, but keep it in mind for next year. You won't be sorry. This picture DOES NOT do it justice!
Happy Mother's Day, ladies!
Tell your man to make it special for you. We moms deserve a beautiful day that makes us FEEL beautiful too. Live it up, hot mammas!
~ Holly
For gift ideas for everyone on your list
, check out the
Gift Ideas
tab and be sure to pin
Gift Idea Central
, to keep the whole collection in one place.