One of my favorite treats is a York Peppermint Patty straight from the freezer. I love going home during the summer because my parents always have a big box of them stored in their freezer. What a delight! (I don't dare do that at home or I would constantly binge!) And if there's one thing better than a frozen peppermint patty, it's a Frozen Peppermint Patty PIE!!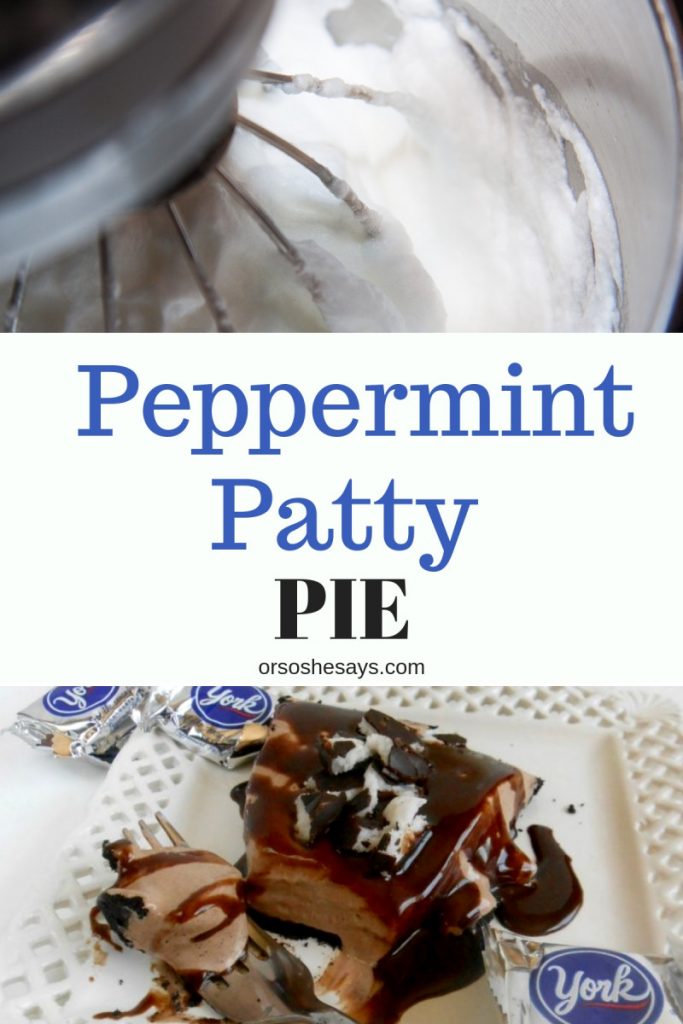 Incidentally frozen peppermint patties are not the ONLY reason I like going home!:) But those little treats definitely inspired me to make frozen peppermint patty pie. It literally takes about 10 minutes to throw this bad boy together & you don't have to worry about heating up your kitchen in the process! So put this together and …taste the sensation!
Frozen Peppermint Patty Pie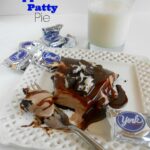 Frozen Peppermint Patty Pie
Ingredients
24

mini peppermint patties

1/4

cup

milk

8

oz.

whipped topping

thawed

1

ready made Oreo

or chocolate crumb pie shell

Mint Chocolate Drizzle:

1/4

cup

sugar

2

tablespoons

cocoa

1

tablespoon

corn starch

1/4

cup

water

1

tablespoon

butter

4

mini peppermint patties

extra peppermint patties for garnish

optional
Instructions
Unwrap and break peppermint patties into forths. Place peppermint patties and milk in a microwave safe bowl and microwave for 30 seconds on high. Stir with a whisk until milk and patties are combined and smooth. Let cool for 10 minutes.

Fold in whipped topping until combined. Pour into pie crumb shell and place in the freezer for at least 1 hour. This picture was taken after it had been in the freezer for about 3 hours and it was still wasn't quite frozen to my liking, but I needed a picture!!!:) I would recomment freezing overnight for a nice frozen pie, but it's good either way!

About an hour before you're ready to serve this, prepare your drizzle by mixing the sugar, cocoa and corn startch in a microwave safe bowl. Whisk in the water until combined. Cook in the microwave for 30 second intervals, stirring afterward until pretty thick. Remove and add butter and peppermint patties broken into fourths. Stir until melted and combined. Place in fridge until cold. You don't want to drizzle warm chocolate on your frozen pie!

Drizzle chocolate over pie pieces and sprinkle with peppermint patty pieces.

Enjoy!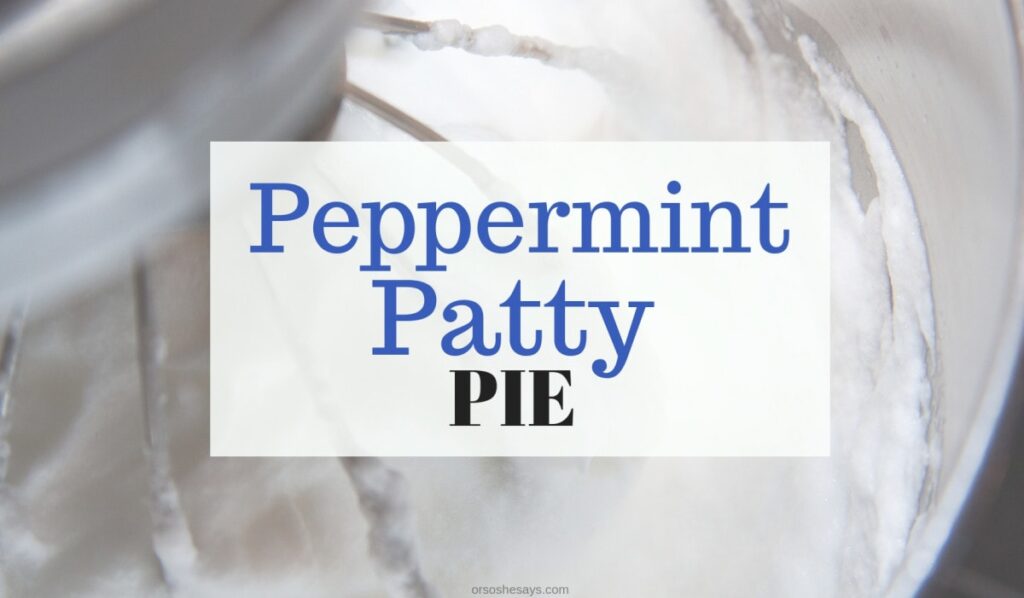 Other recipes you might enjoy:
DIY Jack Skellington Oreo Pops
Our picks for making Peppermint Patty Pie:
YORK Dark Chocolate Peppermint Patties, Halloween Candy, 40 Ounce Bulk Candy
YORK Peppermint Patties Dark Chocolate Covered Mint Candy, Halloween Candy, 175 Count
Premium 9
Pyrex Easy Grab 9.5
ORBLUE Flatware Pie Server Stainless Steel Cake Cutter
Vintage Retro Stainless Steel Cake Slice Pie Server 11