Thanks so much, everyone, for another amazing year!! We always love putting together She Picks for you and we hope you've come away with many, many great gift ideas for everyone on your list. We always appreciate when you shop through the blog, as it keeps us motivated to share even more cool product picks with you. Thanks so much for your support!!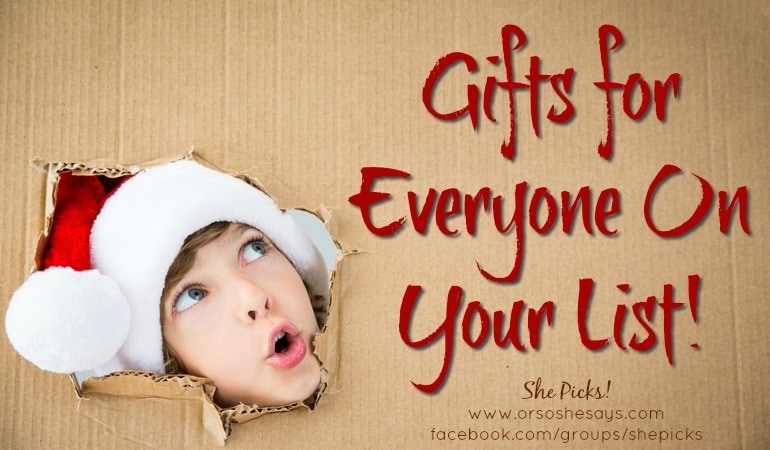 Here's a list of all the She Picks! gift idea posts from this holiday season:
Gifts for Babies & Toddlers 2017
Gifts for Girls, ages 3 to 6 2017
Gifts for Boys, ages 3 to 6 2017
Gifts for Girls, ages 7 to 12 2017
Gifts for LDS Missionaries 2017
Did you know Mariel and Mariah share even more gift ideas every single day on their She Picks! Facebook group?? It's true! And, we would love to have you join us and 6k other members. Just click HERE or the image below to join us.