Road trips aren't the only setting for playing a License Plate game! See how Rachel mixes it up in today's post:
Hi everyone! Rachel here from The Mormon Home. The other day I drove behind a red Prius with the phrase "Lob City" on the plates. "Lot City" might not mean much to you, but I have a teenage son who is obsessed with the NBA (LA Clippers=Lob City) so after we pulled over I got a quick snap shot and texted it to him. I get a kick out of the vanity plates I see around town, especially ones with creative spelling.
So I thought it would make a fun game to capture and translate license plates! I can't guarantee that any of these are actually real, although there are rumors that these plates are truly on the road. You could use this easy-to-print license plate game for your family, a classroom game, or for your Cub Scout Pinewood Derby.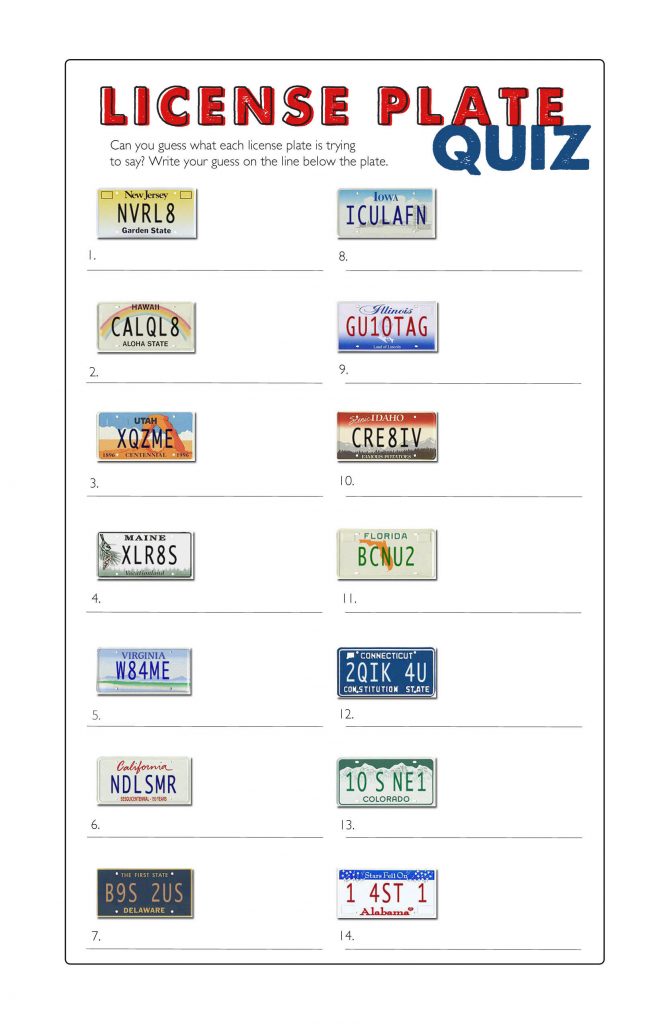 Click here for a PDF, designed to be printed on a normal, letter-size paper and cut in half.
This proves license plate games aren't just for road tripping! See if you and the kids can think of other plays on words and numbers to come up with your own secret or funny messages for a license plate. Does your plate have a message to decode? Can you think of a way to help your kids come up with a license plate that represents their favorite team, character, book or TV show?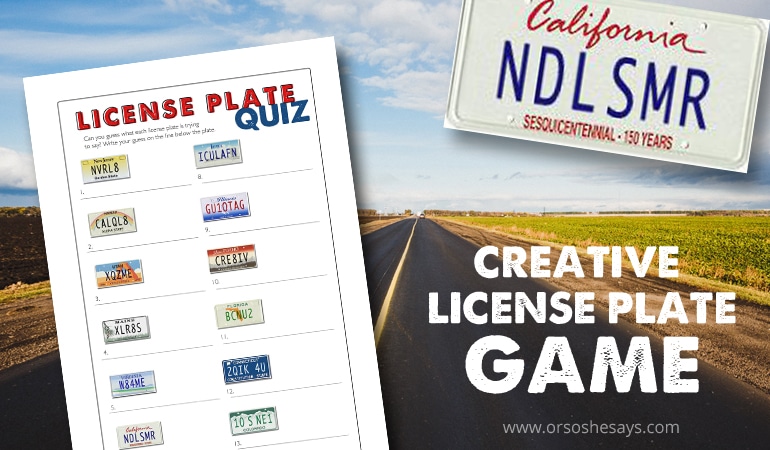 What, you want the answers? Ok, ok.
1. Never Late 2. Calculate 3. Exsqueeze Me. 4. Accelerate 5. Wait for me! 6. Endless Summer 7. Be Nice to Us 8. I see you laughin' 9. Guten Tag 10. Creative 11. Be seein' you 12. Too Quick for you 13. Tennis, Anyone? 14. Run Forest Run.
iXCC UL Certified 50W/10A 5 Port Car Charger, Cup Holder Multi USB Car Charging Port, Univeral Fast Charger Adapter for iPhone 8 7 6s Plus, iPad Air Pro Mini, Galaxy 9 for Family Road Trip
Car Music: Classic Road Trip Songs
Autoark Standard Car Seat Back Organizer,Multi-Pocket Travel Storage Bag(Heat-Preservation),AK-002
Green Auto Backseat Bingo Pack of 4 Bingo Cards Great For Family Vactions Car Rides and Road Trips
Lifeline AAA Premium Road Kit, 42 Piece Emergency Car Kit with Jumper Cables, Flashlight and First Aid Kit
Loaded Questions On The Go Card Game
Adult on Board: Travel Games for Grown-Ups
Mad Libs on the Road
For more fun posts like this one, check these out on 'Or so she says…'
Grocery Store Games – Adjectives Scavenger Hunt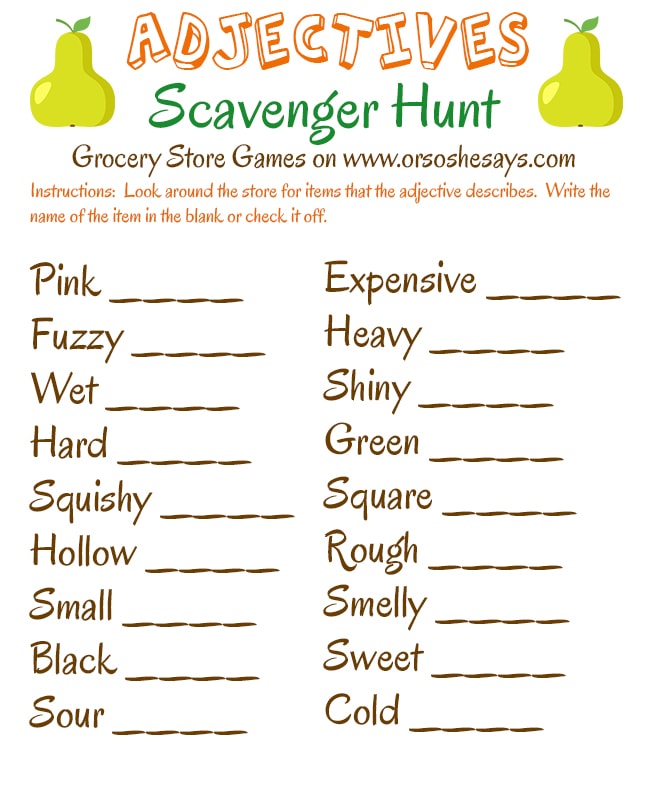 Park Games ~ A to Z Pictures at the Park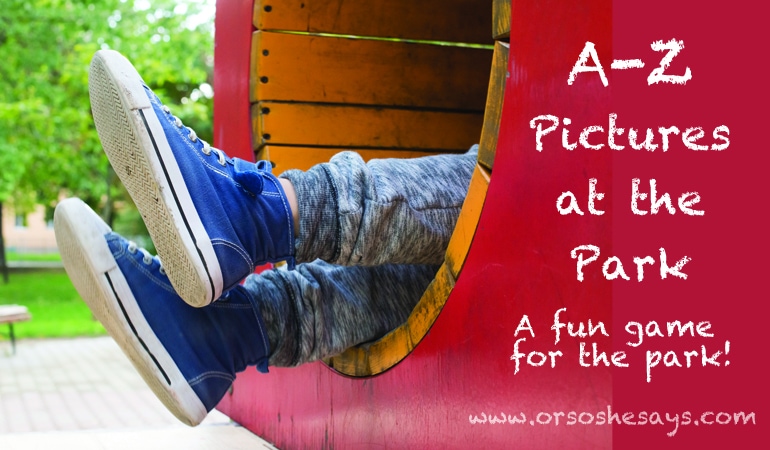 Five Creative Outdoor Games – Featuring the ABCs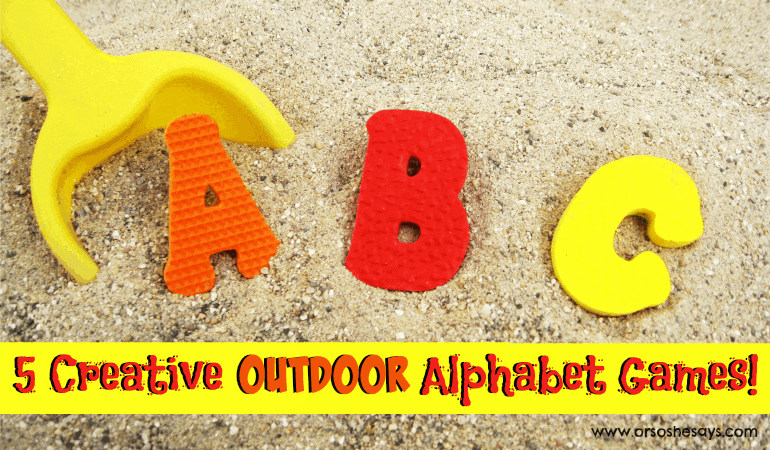 Save
Save
Save
Save