Okay, so talk about therapy. I've gone a little printable crazy the past couple weeks and have oodles of them to share with you! I never knew it would be so relaxing to sit down and create them. Dan will turn on his Cheers re-runs, and I'll plop next to him with my laptop and take a much needed breather from the long day. I love it! So, forgive me for not having the time to print them all off, do super cute photoshoots with them, like my fellow bloggers. By the time I get around to that, the big V-day will be long gone. So, here's to hoping you'll be plenty happy with just the downloads! Lots of them coming your way!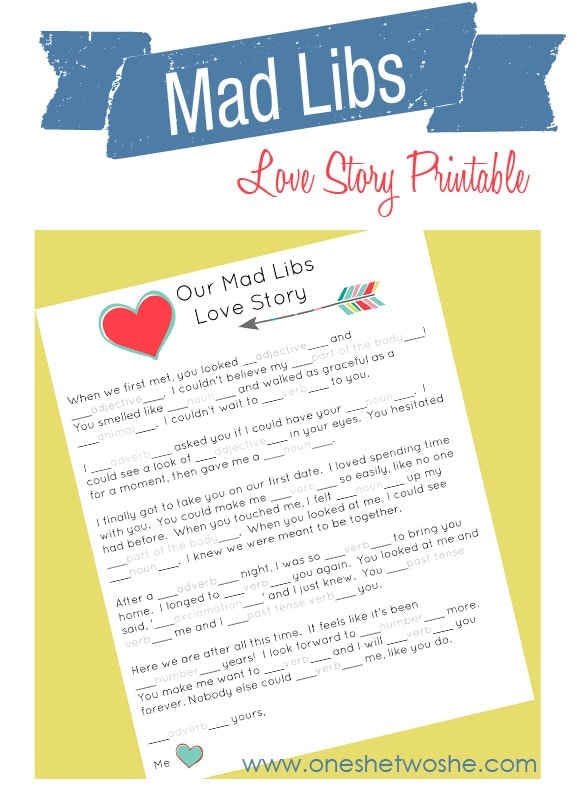 My kids and I love doing Mad Libs for school. It's a fun way to brush them up on their verbs, nouns, adverbs, etc. I though it would be fun to create a Mad Libs for my husband and I to do. I printed it off and we're doing it tonight! Knowing him, I have no doubt I'll be cracking up. Anyway, I'm sure you know how to do Mad Libs, but in case you don't. Just print off the sheet, then without showing it to your true love, have them give you all the nouns, verbs, adverbs, etc. that they paper calls for. You fill in the blanks when they tell you the words. Make sure you don't read them the sentences. You just want them to give you random words. When they've all been filled in, read it out loud and laugh your head off!
Here ya go, yo…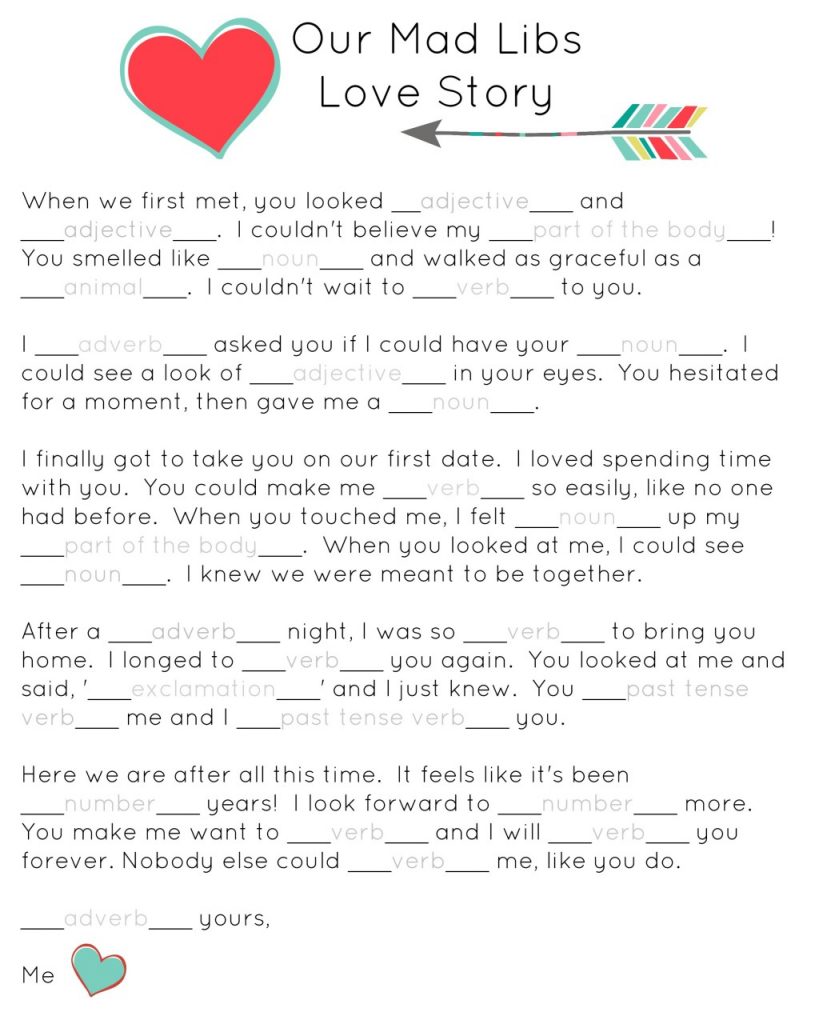 Download Mad Libs Love Story Printable Here
Happy Tuesday!