This Mother's Day bookmark printable has four different choices of bookmarks to download, print, and color. They're simple, cheap, and a perfect little gift for kids to give to their mothers!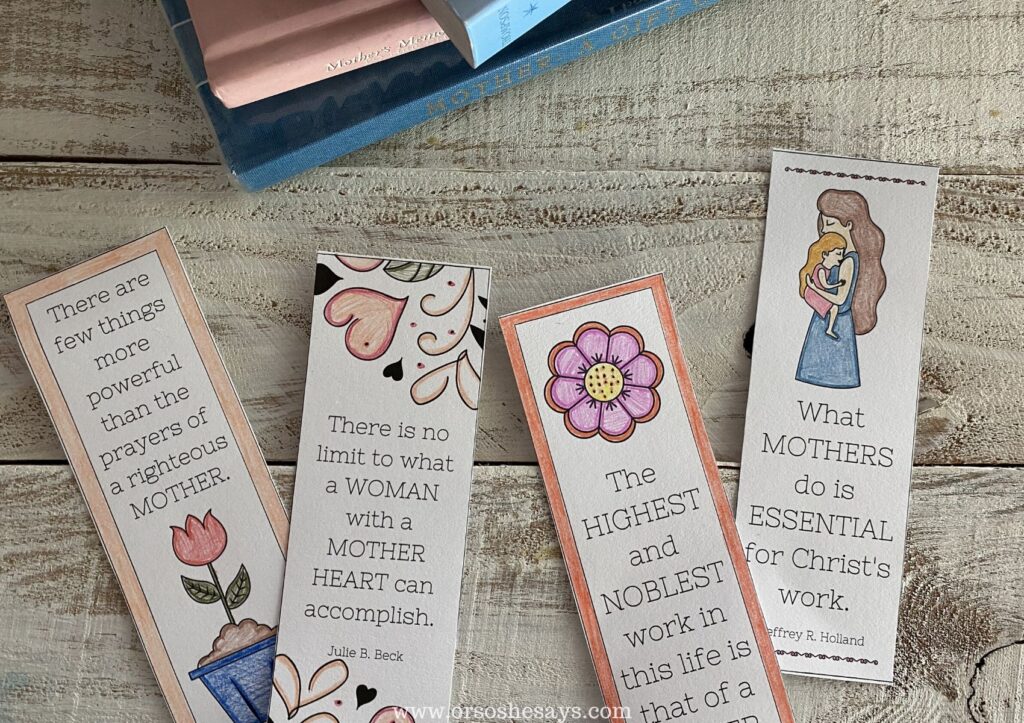 Mother's Day Bookmark Printable
In my church, The Church of Jesus Christ of Latter-day Saints, we have "callings." A calling is an opportunity to serve, in some way, in your congregation. Some members are called to serve with the women, the men, the teenagers, or the children. Others may be called to be in charge of caring for the building, planning events, keeping records, managing the library, and so on. There are lots and lots of callings, and all of them are important to make the "ward," your local and assigned congregation at a specific meetinghouse, function at the highest level.
A calling is typically issued by the Bishop, or one of his two counselors. They consider you for the opportunity, pray about your name, and if they feel good about asking you to serve in the calling, they will set up an appointment with you, in which they invite you to accept it. A member can choose whether to accept the calling or not, but hopefully we do accept, and see it as an opportunity from God, to learn and grow.
I have had many, many different callings over my lifetime as a Latter-day Saint. A calling is usually held for several years, after which you may be "released," and eventually receive a new calling. I have served as a teacher and leader in the Primary (children's), Relief Society (women's) and Young Women's (teen girls) organizations. I have been a piano player, family history consultant, and Sunday school teacher. My current calling is that of a Primary Secretary. I keep records and help maintain organization in the children's program. It's super fun and a great excuse to be around all of the sweet little children in our ward.
For Mother's Day, we usually like to send the children home with something for them to give their mothers. This year, though we are staying home for a time, we still wanted to drop something by their house that they could prepare as gifts. I thought a Mother's Day bookmark printable would be perfect! They can color it, laminate it (if they want), add a ribbon to the top (if they want), and either give it alone or include it with a fun book. It's super simple, practically free, and who doesn't need another bookmark in their life?!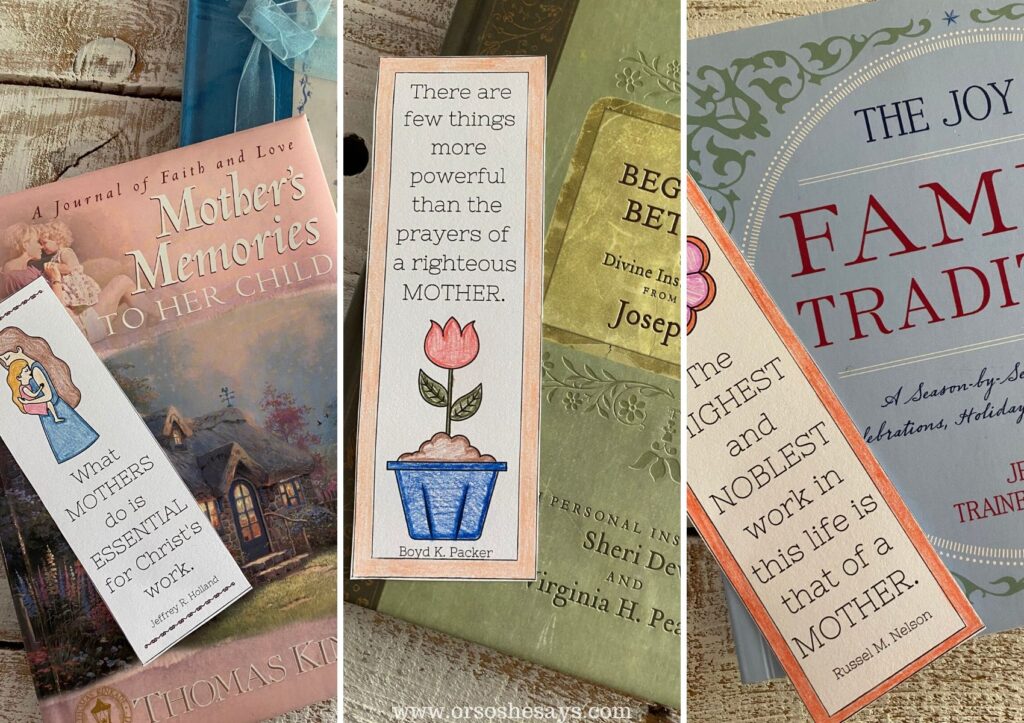 Mother's Day Book Gift Ideas
If you're thinking that it would be fun to let the kids include a book with the Mother's Day bookmark printable, here are 5 great suggestions:
Download & Print Mother's Day Bookmarks Here:
—> DOWNLOAD LINK <—
To save this Mother's Day craft post for later, pin this image:
For additional image choices, click the Pinterest button at the top of the post.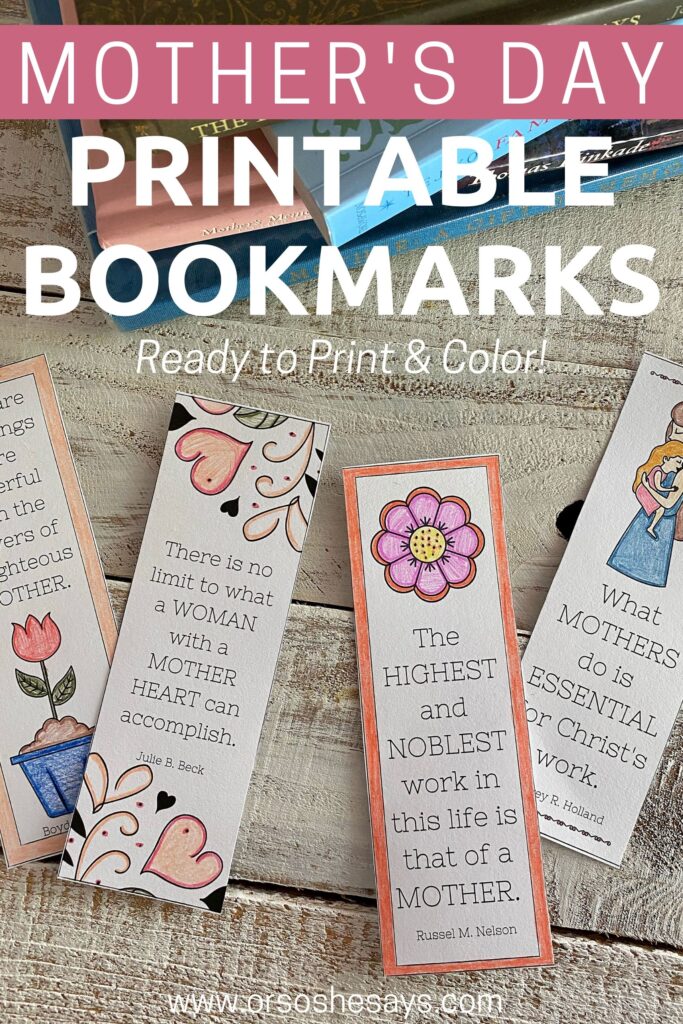 If you liked this Mother's Day bookmark pdf, check out: