Suh-weet, it's my turn! I've got lots of new favorites, since last year, so I'm anxious to share them with you. Hopefully it will give you some Mother's Day gift ideas. Let's get started!
Gift Ideas for Women:
I just had my second pedicure ever a couple months ago. This time I opted to try the shellac (gel nails) to hopefully have the polish last longer. It was a couple days before baby Ben was born, and I wanted pretty toes so that when I glanced down at my soon-to-be saggy belly, I would be distracted by my shiny, cute toes. Anyway, I LOVED the whole shellac thing. It literally stayed on for 3 weeks and stayed as shiny as day 1. It was awesome. Once it started looking ratty, I removed it and longed to have it done again. But, six kids at home…new baby? I don't think so. So, while decompressing at my local Target, I noticed gel polish kits. Hello! Yes. I picked one up and have been a fan ever since. I happened to buy this Sally Hansen kit. It's been great. It comes with the light, the base and top coat, remover, cleaner, and one nail color. It was super easy to do myself. One thing I learned along the way is that you want to make sure the polish doesn't touch the cuticle. If it does, it can peel off. Also, after I take the polish off, I like to give my nails a little break for a week or more, before painting them again. Removing the polish seems a little harsh on the nail. Lastly, I've decided that for buying additional gel polishes, I like the CND brand better than Sally Hansen. It seems to stay on better and it's shinier. You can get the kit for around $50 bucks (I paid $35 to have mine done at the salon.)
Do you ever go running with your earbuds in and your blasted swinging elbow yanks them right out of your ear?? Am I the only nerd? Oh my heck, drives me nuts. I actually didn't know if there was such thing as wireless earbuds, but I looked it up, totally invented. I snagged a pair of the Jaybird Freedom Sprint Bluetooth Headphones and LOVE them. It's so awesome to run and not have to watch where my arms swing. Plus, they sound fantastic. You just have to have your phone/bluetooth music device in close proximity.
Speaking of phones, I never answer mine. Why? Because I never have it. It's consistently stolen by one of the little munchkins in my house. It takes a vast amount of diligence to keep track of it's whereabouts. When my kids aren't playing with it or sneezing on it, they're dropping it. And, THAT is why I can't have one of those super adorable iPhone covers. *sad face* I had to get online, do my research and find the one iPhone case that could withstand thirty drops a day. The Otterbox. Surely, you've heard of them and know they're super tough. Despite their lack in cuteness, they do the job and have to be one of my favorite things.
And, just what music is playing on my iPhone lately? Coming out of the earbuds that my elbow doesn't yank from my ears?? Well, lately I've been loving Damien Rice, Joshua Radin, and Rosi Golan. That's right, sometimes I like jogging to relaxing-ish music. Or, I guess it's more just who I like.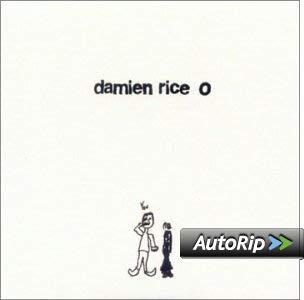 If I'm not on a date with the hubs or at church, my hair is always in a pony-tail. Always. Well, maybe a bun or a froo-froo-party on the top of my head, but basically it's always UP. I'm so thankful for this new elastic ribbon hair tie craze, because these things are soooo great for holding my hair up! Why? Because when I take it down, it doesn't leave a big crease/dent in my hair. It's so nice not to have to drag my flat iron out to fix my dent hair. Dent hair stinks. Anyway, these hair ties are for sale just about everywhere now. I see them on Zulily all the time. Etsy also has tons of shops that sell them, like Mane Message. Or, if you've got a few minutes, you can make them yourself!
This one is kinda pricey, but it's a fave, for sure… my Pure Ion Pro Air Purifier from Brookstone. We originally bought it to put in our smelly gym to help keep the air lovely. But, the minute I plugged it in my bedroom, I was like, 'No. This baby stays here.' Now, when poopie pants little Joey stinks up my room, I switch on my purifier and the whole place is fancy fresh in just a few minutes. No lingering smells or gunk floating around the air. There is this ion button that does some weird scientific stuff, but I'm not kidding, it makes your room smell like a waterfall. Or, when you go for a walk outside at 6 in the morning and the air smells so good, it's like that. I woke up to nurse the baby in the middle of the night and I couldn't stop inhaling the air and nodding off to thoughts of the Hawaiian tropics.
I just recently mentioned this in another post about motivating kids to exercise, but I have to bring it up again, because I'm loving it! Okay, I hate it. But, in a good way. Insanity. Believe me, it's insane. I totally suck at it, but I've almost completed two weeks and I'm starting to notice a good difference. I'm not really a sweaty person, but this work-out makes me so disgusting and even though it's a treacherous 40 minutes, most days, it seems to fly by because I'm so focused on getting the moves right and not dying. If I don't have a hot body in 60 days, I'll be pretty p.o.'ed.
For gift ideas for everyone on your list, check out the Gift Ideas tab and be sure to pin Gift Idea Central, to keep the whole collection in one place.

This post sponsored by:



It's 1962 in the small town of Granite Flats, CO where everything is normal. Almost. Get caught up here and tune in for new episodes every Sunday night on BYUtv.