It's here! The long awaited LOVE series… ahhh… Forever My Valentine! Each day this week, 'Or so she says…' will feature one blog reader and get a sneak peek into their love life… their favorite things, what makes their marriage work, and so much more.
To make things extra special this year, Get Away Today has offered to throw in a romantic 3 night San Diego hotel stay & I'll throw in a $200 Visa gift card to one of the 5 couples featured this week. The couple that wins will be the one who gets the most contest entries at the bottom of their post. So, if you want to support the couple you're reading about and help them win, be sure to help them earn some entries! They only have ONE DAY to earn their entries… the day of their post, until 10pm MST that very night.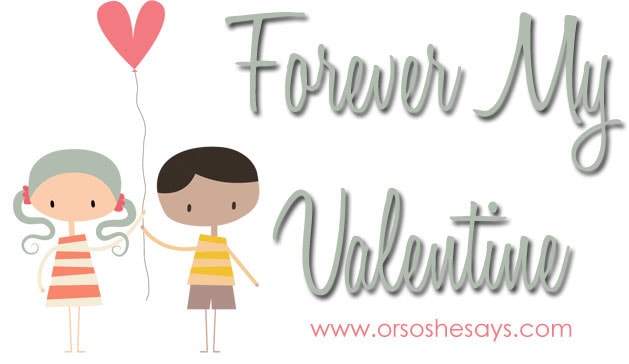 My name is Natalie, my husband is Kyle, and we have 3 crazy boys, a salamander, and a dog. I've worked in various childcare positions, and Kyle is an electrician. He has worked in 5 states over the last 4 years, and worked in the oil fields for 9 months before we recently moved from Idaho to Colorado where he is now in management for an electrical company. It was scary to make the leap, but worth it so we could be finally be together and have job stability. We were married in the Idaho Falls LDS Temple 10 years ago (and we forgot to get our marriage license the day before, but that's a whole other story).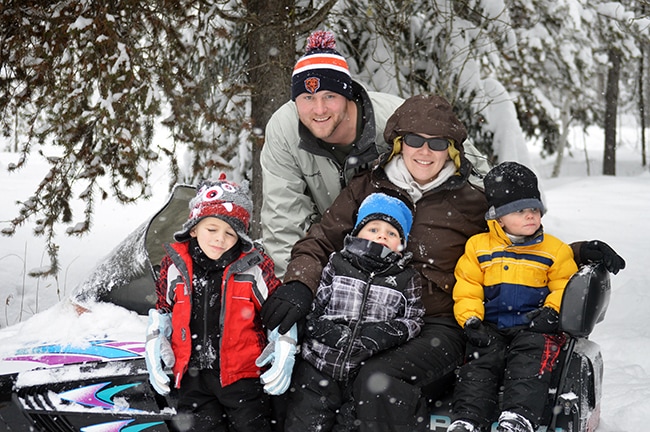 How did you meet?
Kyle is from Arizona, but was in Idaho for the summer working for his uncle. We were 15 and met at a church fireside that he was attending with his cousin. We ended up sitting next to each other. During a talk on divine potential he leaned over and whispered, "Don't let any guy treat you less than the queen you are". We ended up falling in love… until he left for Arizona at the end of the summer and I didn't hear from him for 4 years. For some reason I kept all of the notes and pictures. I would compare all guys to him that I dated. It was like eating Hershey's after tasting a Symphony bar. Just doesn't measure up.
What did you do on your first date?
We met at the fireside, but our first "date" was hanging out at his cousin's house with some friends. We were all watching Groundhog Day, but Kyle and I ended up out on the trampoline talking … and he gave me my first kiss.
What's the most romantic get-away you've been on with your spouse?
A few years after we got married one random weekend Kyle informed me that we were going somewhere, but wouldn't say where. We loaded up, and stopped for a "bathroom break" in Pocatello where he ended up taking me to this fancy themed hotel. It was such a spontaneous, fun, and romantic weekend.
What would the ultimate romantic get-away be?
I went to San Diego and stayed at the Hotel Del Coronado in high school with my parents for spring break and fell in love. It would be amazing to go back and spend time with Kyle on the beach, eating, and of course some shopping at Seaport Village. Every vacation we take is either with my family, or to visit family in Idaho, Utah, or Arizona. It would be amazing to spend some quality time just the two of us.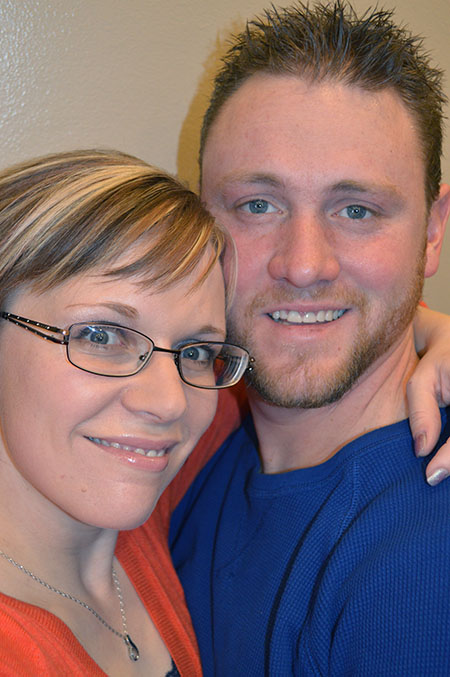 What are your songs or favorite albums that make you think of each other?
There are a few songs that we claim as ours. One is God Blessed the Broken Road by Rascal Flatts. We both had "broken roads" after high school before we met back up, but those brought us together and closer. We both really like Garth Brooks, but two of his songs are special to us – If Tomorrow Never Comes, and The River. Anytime any of our favorites come on the radio at home he takes my hand and we dance in the kitchen. We are really excited because Garth is coming to Denver in March and we got amazing tickets!!
If you were to make a special dinner for him, what would you make??
He generally likes all of my dishes, because early in our marriage I told him that if he lied about liking something he'd end up having to eat it our whole marriage. He LOVES my Crème Brule French Toast…
(Recipe: 1 stick butter, 2 TBSP light corn syrup, 1 c packed brown sugar. Melt into smooth mixture in a saucepan. Pour into a greased 9×13. 1 loaf French bread, 5 eggs, 1.5 c half & half, 1 Tsp vanilla. Pack sliced bread tightly on caramel in pan. Pour egg mixture over bread. Cover and chill overnight. Bake at 350 for 45 min)
Another favorite dinner is ordering Thai food after the kids are asleep, eating it in bed, and watching a movie or one of our shows.
What is the coolest gift you ever bought him?
Without Kyle's knowledge I arranged for him to have a week off of work and packed our suitcases. We went "for a drive", and went to the airport. When we got there I told him we were going to Arizona to visit his family and friends for a week. On the flight he asked how I paid for the flight, and that's when I informed him my dad used his flight points and Kyle was doing the electrical on my parents' kitchen remodel in return.
If you could give your husband anything, what would it be?
We sold his 4 wheeler when we moved to Colorado, and he has missed it. He has always wanted a Polaris Razr that we could take out with our boys.
What are your favorite things that your husband has given to you?
Our anniversary last year he got me a beautiful sapphire infinity necklace from Fred Meyer Jewelers. He told me it had 9 sapphires for the 9 years we had been married. I felt sheepish because I had just gotten him the Chicago Bears sweatshirt he said he liked at Kmart a few days earlier! He also randomly gives me bracelets from Alex and Ani. I love them because each one has a different meaning.
Finish this sentence: 'It makes laugh when my husband…'
He makes me laugh all of the time. Whether it's his cheesy Napoleon Dynamite or Nacho Libre impressions, or how excited he got at the Reebok pumps I got him for Christmas, when he accidentally ate dog treat cookies, or when we get together with family or friends to play games. We are always making each other laugh, laughing with each other, and occasionally laughing AT one another.
What are some every day ways that you show love for each other?
We have an "I love you because…" board that we leave each other notes on. Sometimes it's movie quotes, lyrics, a thank you, an apology (because you still love me even though I dropped and broke your 55 in TV trying to move it), a favorite memory, or anything else silly or frisky. He brings me flowers and little surprises, but I think the real love is shown through the little things, like sending random "thinking of you" texts to each other, tickling his back while he falls asleep, making sure I have ice water every night, or getting his socks out the night before so he doesn't wake me at 5am with the squeaky drawer.
What are some things you like to do together?
Play cards or board games with friends and family, watch our shows (our favorite is New Girl), snuggle on the couch and watch football, snowmobile in Island Park, go out to eat, boating, and go to the Denver Aquarium
What is your favorite smell on your husband?
When he got his office job in Denver I told him he had to stop wearing Axe body spray because he was an adult now, so I bought him True Religion Drifter.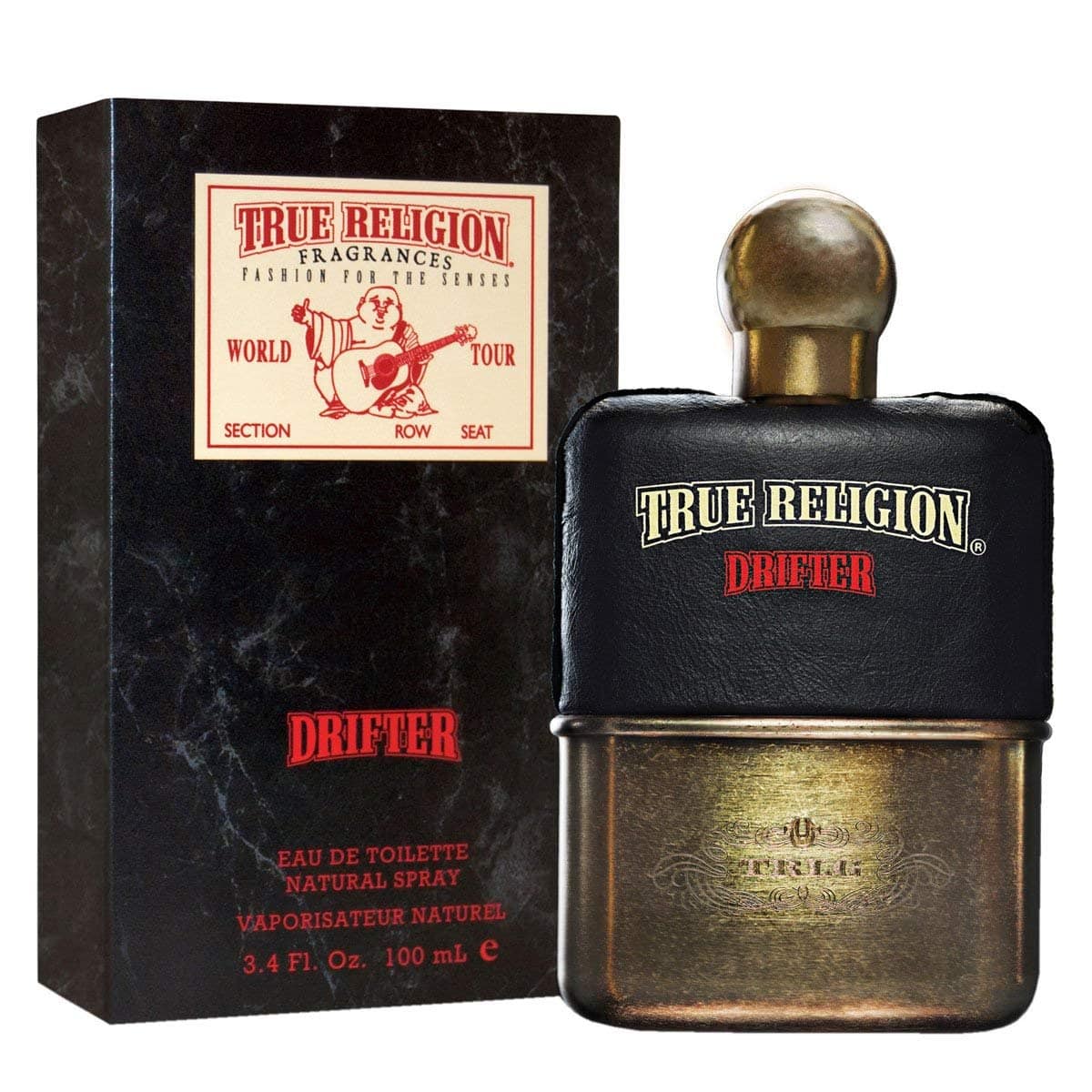 Finish this sentence: 'I love my marriage because…'
I love it because I married my first kiss, my first love, and my best friend. I love it because through the tough times, lay offs, and trials we have grown closer to each other and the Lord. I love it because we are always there for each other. I love it because he works so hard to provide for us. I love it because we have brought 3 amazing kids into it and are working together to raise them.
One thing that I think has really made a difference in our marriage is to follow "the 48 hour rule". That means you can't bring up little things if they happened over 48 hours ago (i.e. you forgot to take out the garbage, you didn't tell me you were going to be late, etc). This makes for a lot less ammunition when we don't see eye to eye! Following this keeps our collective thoughts and actions facing forward and not backward in our marriage.
~~~~
Help Natalie and Kyle win a romantic 3 night hotel stay in San Diego & $200 dollar visa gift card from Get Away Today & Or so she says… by earning entries for them! They have until 10:00 pm MST tonight to get as many as possible. Whichever Valentine couple featured this week gets the most entries WINS!
a Rafflecopter giveaway
How about a vacation for yourself??
Show your Valentine some love with a romantic getaway from Get Away Today! Choose from any of their 1,900+ destinations including Disneyland, San Diego, cruises, Hawaii, Mexico and the Caribbean. Book at www.getawaytoday.com or call 855-GET-AWAY to talk to any of their vacation experts. Use promocode: OSSS2015 to save an extra $10 off any 2-night or longer Southern California vacation package.