Hello, weekend! With so many fantastic links shared last week, I felt it would be fun to feature lots of you! So, I pulled together 10 summer recipes that you shared and even picked a couple more favorites! PLUS, I've got a couple more goodies for you…
First, this link party just got bigger and better. On top of all your great ideas being shared here, they will also be featured on Your Homebased Mom AND What's Cooking with Ruthie. That's triple the exposure and triple the chances for features. Oh, baby.
Second, I've decided that since so many of you have blog giveaways going on that are normally not allowed to be linked in link parties, I've created a second link party (below the regular one) that you can link them up to. Sound good?? I haven't decided if I'll do it every week, but we'll try it this week.
10 Summer Recipes ~ top picks from last week's link party!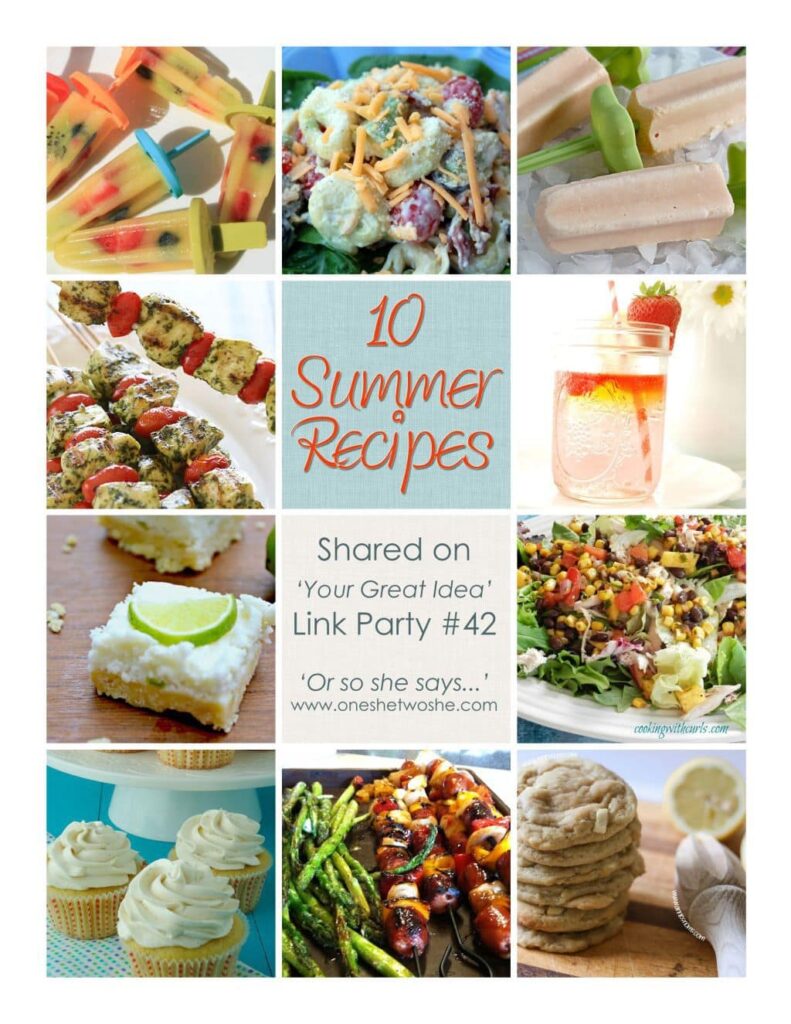 1. Easy and Healthy Fruit Pops – Now At Home Mom
2.Tortellini Salad – Pink Polka Dot Creations
3. Creamy Cantaloupe Popsicles – Butter, with a Side of Bread
4. Grilled Pesto Chicken and Tomato Kebabs – Life in My Empty Nest
5. Summer Strawberry Soda – Simply Suzanne's at Home
6. No-Bake Key Lime Meltaways – Lemon Tree Dwelling
7. Southwest Chicken Salad – Cooking with Curls
8. Brown Butter Peach Cupcakes – Blahnik Baker
9. Sweet and Sour Chicken Sausage Kebabs – Sourdough Native
10. Lemon and White Chocolate Cookies – Annie's Noms
A couple favorite past posts:
Favorite Educational Apps for Kids
A couple more link party faves:
30 Ideas for Indoor Summer Fun
from Beauty Through Imperfection
Dirty Diet Coke Kit & Printable
from Thirty Handmade Days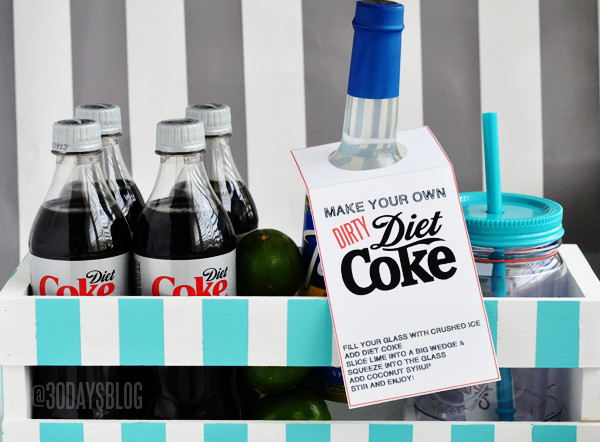 And, now it's times for YOUR great ideas!
Remember everything linked up will also be shared on Your Homebased Mom and What's Cooking with Ruthie, so please link back to all three blogs (mine and theirs.) Only posts that are linked back are eligible to become a 'favorite pick' or pinned. Check out others ideas, and enjoy the creativity. Come back next Saturday and do it again! *No linking to giveaways, posts that aren't yours, etsy shops, or filthy-poo.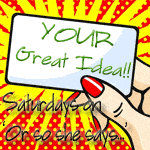 Your great ideas…
Giveaways...