This Pillsbury Biscuit Apple Dessert is a must try!! I've been on an apple kick lately. My brother and I are monitoring each other with our diet/fitness goals, and one of the rules for myself is that I'm allowed one dessert a week. At least, for a limited time. So, as you can imagine, I dream about what dessert I'm going to have every second of my life. Usually it's this local frozen custard place that I love… Nielsen's Frozen Custard. Vanilla with chunks of cookie dough. It's literal heaven, I tell ya. I'm lactose intolerant, but it's totally worth the stomach ache. If you go to the Layton, Utah location, there's something EXTRA special there that you have to try. Back when I was in a high school, there was a little German deli next door to Nielsen's, that had the BEST German Potatoes. After Liesel closed her deli down, she allowed Nielsen's to sell her potatoes. So, my favorite thing is to head to Nielsen's for a turkey avocado sandwich, Liesel's German potatoes, and a big cup of frozen custard. Yum!!!
Anyway, I'm supposed to be talking about apples. What happened?! So, after having frozen custard for my ONE dessert the past several weeks, I decided to shake things up. My family and I were at the Moab Diner this past weekend and the Apple Pie ~ A La Mode caught my eye. I'm usually not a pie eater unless its a cream pie, but something about a warm apple pie with cold ice cream on top was sounding pretty darn good. And, it was. In fact, I've been thinking about it ever since, completely torn over whether I want frozen custard or more apple pie this week! Or… these Apple Pie Biscuits may just do the trick!!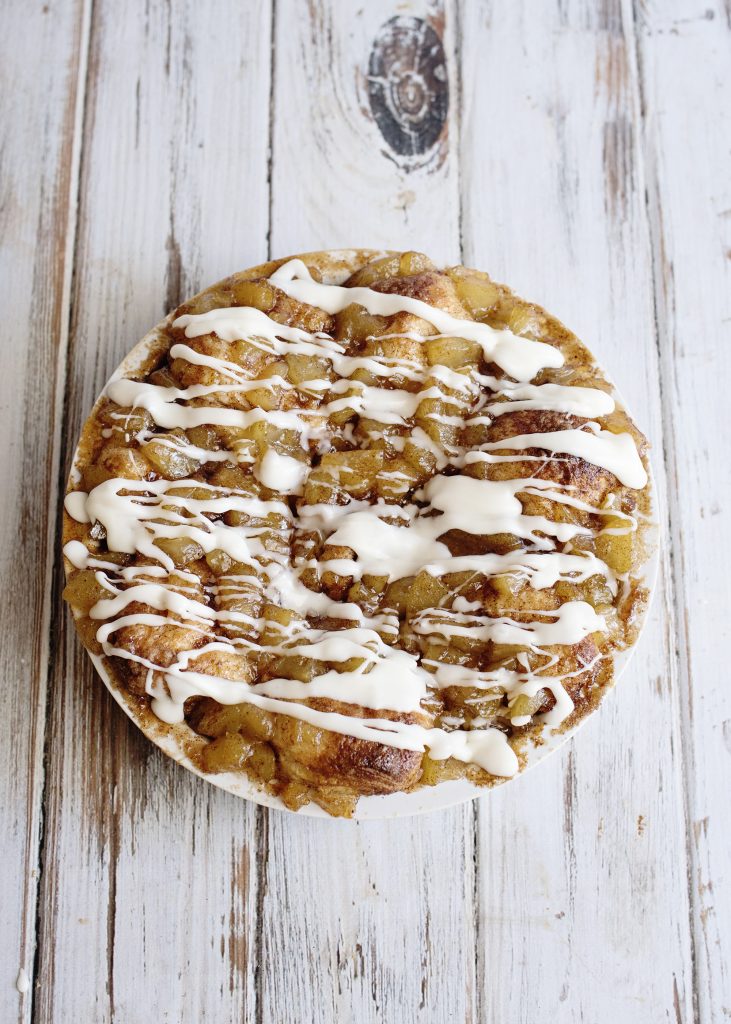 Pillsbury Biscuit Apple Dessert Recipe
This recipe is super simple to make. You can use apple pie filling (easy!) or opt to cut up fresh apples (See this What Apples Are Best for Baking post.) And, then with a can of biscuits… it doesn't get easier than that! You'll have a warm, hearty, comforting dessert in not time. 🙂
The heavy cream and powdered sugar glaze is literally the icing on the… Apple Pie Biscuits!
Note: You don't HAVE to use Pillsbury for this sweet biscuit dessert recipe, it's what I had on hand. But, a similar canned biscuit would work, as well.
Enjoy!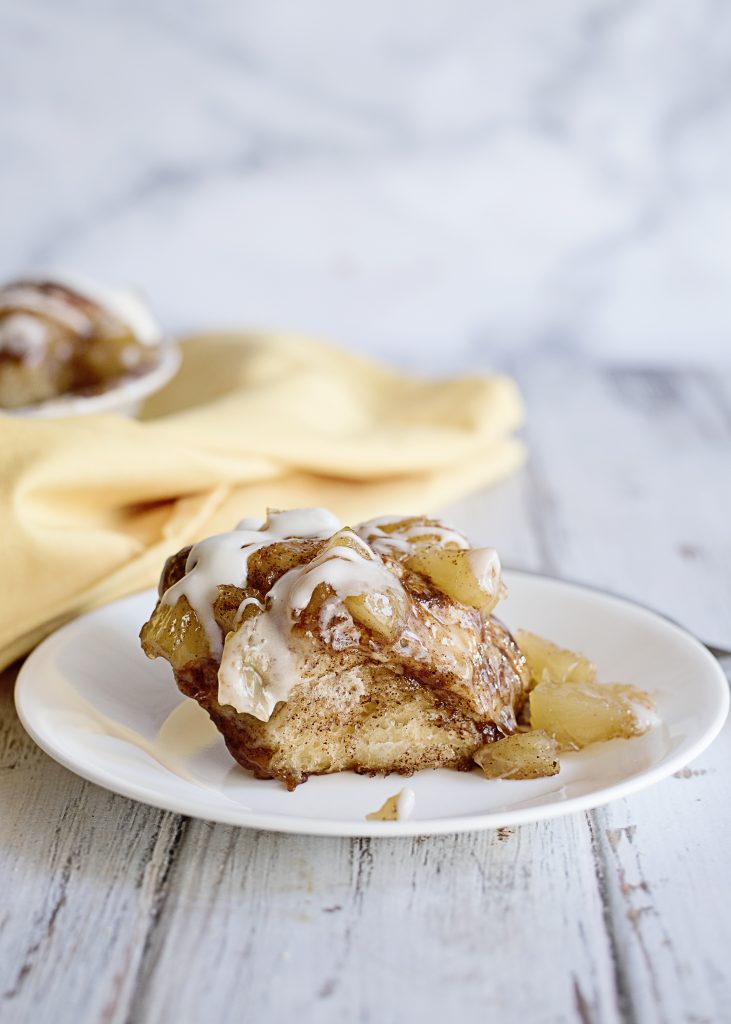 Print this biscuits and fruit dessert recipe below: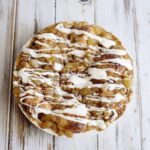 Apple Pie Biscuits
These Apple Pie Biscuits are so simple to make and absolutely heavenly to eat! Great for parties, small gatherings, or to keep all for yourself. www.orsoshesays.com
Ingredients
Ingredients with Pie Filling
1

Tube 8 Buttermilk Biscuits

21

oz.

Apple Pie Filling

1/2

Stick Unsalted Butter

4 TBS

1/2

Cup

Brown Sugar

1

TBS

Ground Cinnamon

1

tsp

Vanilla Extract

1/8

tsp

Nutmeg
Ingredients with Fresh Apples
1

Tube 8 Buttermilk Biscuits

4

Apples

Peeled and Diced

3 to 4

TBS

Lemon Jice

1/3

Cup

Granulated Sugar

1/2

Stick Unsalted Butter

4 TBS

1/2

Cup

Brown Sugar

1

TBS

Ground Cinnamon

1

tsp

Vanilla Extract

1/8

tsp

Nutmeg
Glazed Topping
1/2

Cup

Powdered Sugar

3

TBS

Heavy Cream
Recipe Notes
Directions: Preheat oven to 375 degrees. Best made with a 10 inch round pan or skillet. Will work with a 9 inch pan, as well. Melt the butter and brush the sides of your pan with it, set aside the remaining butter. If using fresh apples: Set your stove to medium temperature. Take the peeled and diced apple and cook them on the stove along with the lemon and sugar for about 20 minutes. Mix in the vanilla, then set aside. Allow the apples to cool and thicken while preparing the biscuits. In a small bowl, combine the brown sugar, cinnamon and nutmeg. Dip each biscuit into the mixture, front and back, and place into your pan. When finished, set aside the rest of your sugar/cinnamon/nutmeg mixture. If using pie filling: Pour the filling into a bowl, slice up the apples into small pieces and mix in the vanilla. Spoon the filling all over the top of your biscuits. If using fresh apples: Spoon the cooked mixture over the top of your biscuits. Sprinkle the remaining brown sugar, cinnamon, and nutmeg mixture over the top and then drizzle with your remaining butter. Bake for 35 minutes, may take longer if you are using a 9 inch pan. Drizzle the glaze on top and serve while warm.
Have you subscribed to the 'Or so she says…' newsletter yet? We send out emails with more great ideas, and your first one will include Mariel's five FAVORITE recipes from the blog. You can sign up by clicking HERE.
If you loved this post for Apple Pie Biscuits, check out:
Pin this image of Pillsbury Biscuit Apple Dessert to save post: