Today Rachel is sharing printable bookmarks that make the perfect "Thank You" gift for the teachers in your children's lives. Spend some time today putting together a thank you gift that includes one of these!
Finals, AP tests, shoe box dioramas, and recitals: all signs that the school year is wrapping up, ready or not! This is the time of year when I get sentimental about how fast time is passing, how quickly my kids are growing up, and how grateful I am for the "village" that is helping to raise them. I get downright weepy when I think about how many hours my kids' teachers have spent nurturing and caring for my babies! So as a thank you to teachers everywhere, I put together some "pun-y" thank you bookmarks that would be awesome to color in for a Sabbath activity. I think Sunday is the perfect day to help the kids prepare a personalized thank you for the end of the year.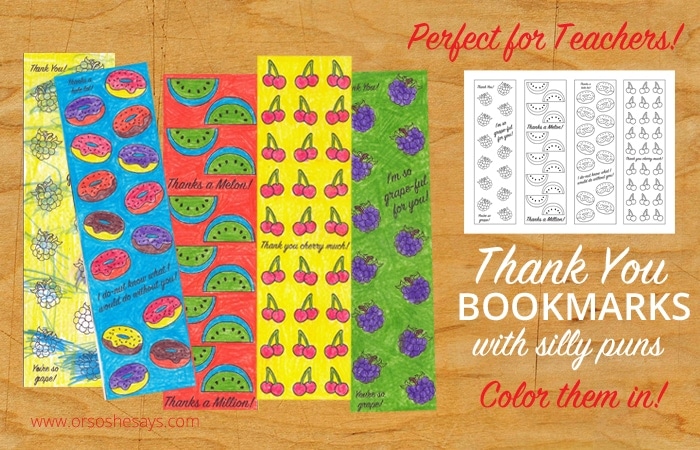 I love these silly puns: I'm so grape-ful for you! And I do-nut know what I would do without you! Or what about Thanks a Melon! And Thank you cherry much! These are great for the elementary school crowd. A little goofy and still super sweet.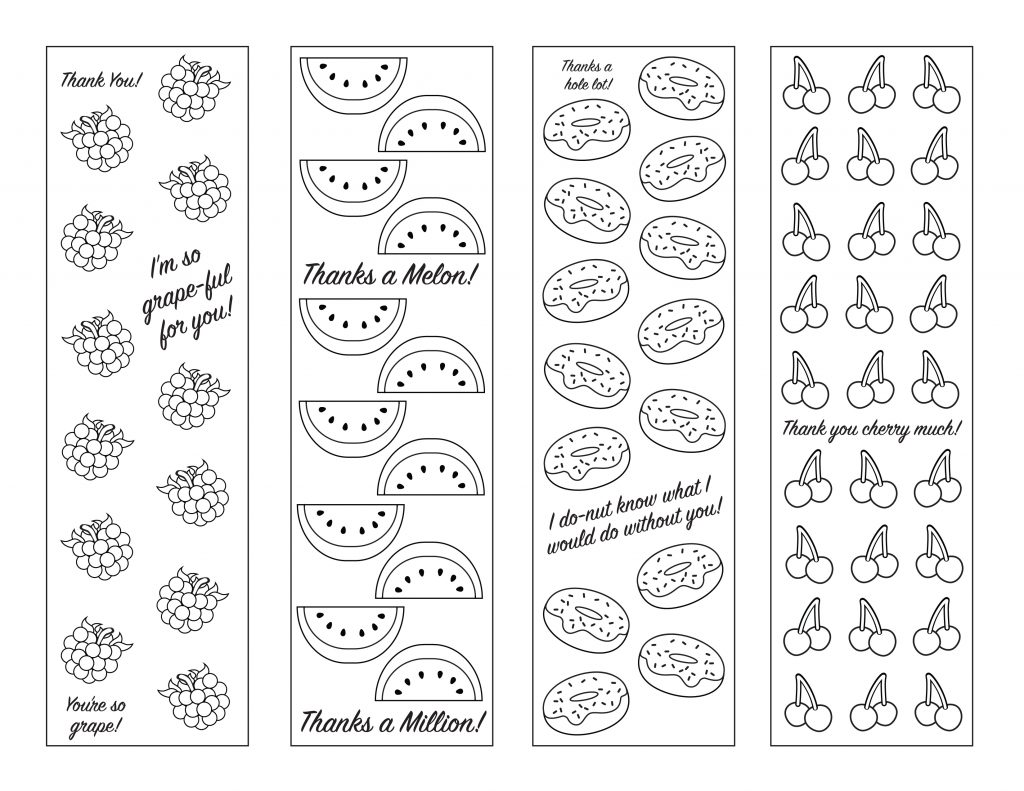 These work best printed on card stock. Traditional colors are fine, but I really like them when the colors are unexpected too (like the melon bookmark)!
It would be easy to pair these up with a gift card to a bookstore or Baskin Robbins. But how cute would it be to wrap up a bag of fresh cherries and a "I'm cherry grateful for you" bookmark colored by your kid? Adorable. Same goes for grapes, donuts, or a cute mini-melon. You could also easily match these up with cherry, grape, or melon flavored hand soap, lotion, or candles. Add some ribbon and you've got a sweet and thoughtful teacher gift.

Click here for the printable PDF and get your teacher Thank Yous ready this Sunday!
For more posts like this, try these: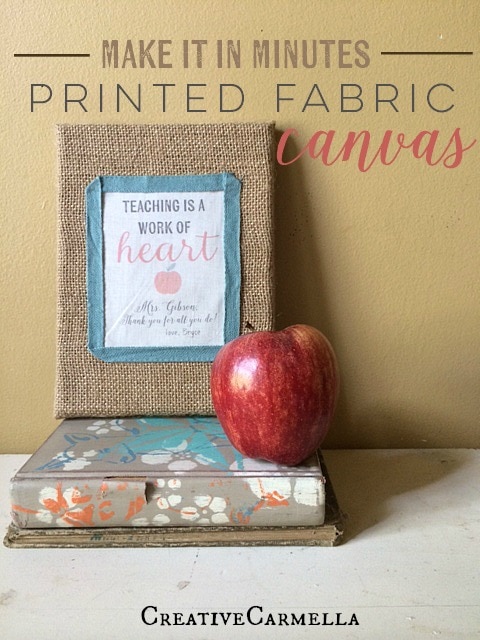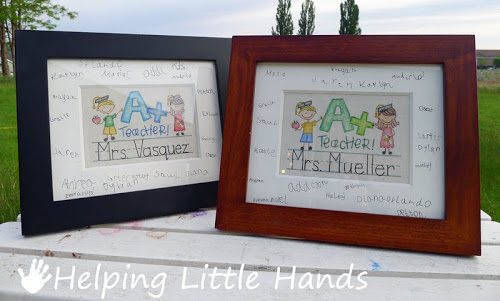 Sabbath Activities – Write a Letter!