With Halloween Time at Disneyland soon winding down, it's time to give you the low-down on Christmas at Disneyland! Kimberly has the inside scoop that you won't want to miss!
Hey Everyone, it's Kimberly with Packed with Fun, the official blog for Get Away Today. Believe it or not, the holidays are right around the corner. Christmas at Disneyland is one of the most magical times of year to visit. But, you'll need to do a little bit of planning for your Disneyland vacation to go off without a hitch. I've put together 5 tips for Christmas at Disneyland to help make your vacation the best ever.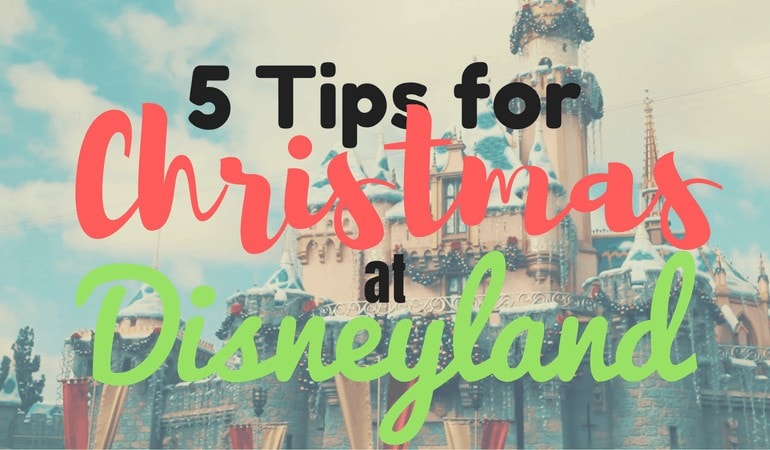 1. Know what you're getting into when you pick your dates. If you're looking to avoid crowds during Christmas at Disneyland, try to go in mid-November or early December. You could even go right after New Year's Day because the celebration extends through the first week of January. Also, no matter when you go, shoot for midweek over weekends. If you want to go when your kids are out of school, just know you'll have more people there. That's not necessarily a bad thing. People want to be there because it's amazing. In fact, the week between Christmas and New Year's Eve is normally the busiest of the entire year. If you're going during this week, you'll want to get to the parks well before they open to beat the crowds. You'll also want to be there early because the parks have been known to reach capacity. Eek!
2. Make the most of your time during Christmas at Disneyland by using the Fastpass system. Haunted Mansion Holiday is one of the most popular rides during the holidays, so you'll want to grab one first thing. Keep a close watch on when your next Fastpass is available so you don't miss one. You can even set an alarm on your phone to remind you to get your next Fastpass. You can (and should) also use rider switch as often as possible if you have younger kids. Likewise, if you have older kids, take advantage of the single rider line options to minimize waiting times.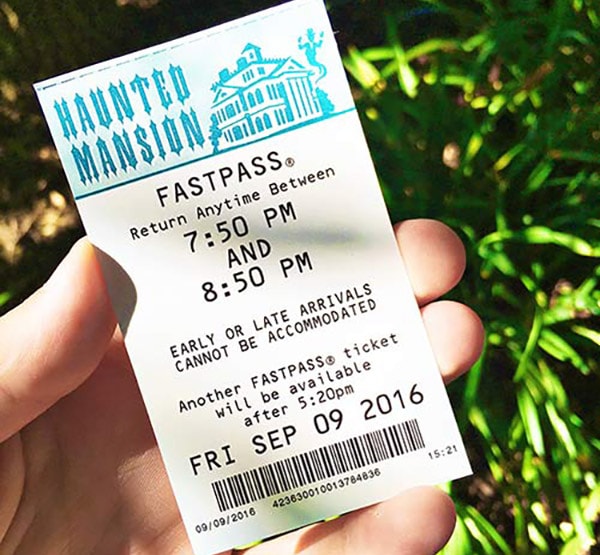 3. Make your reservations well in advance. You can make reservations for most table service restaurants at Disneyland 60 days in advance. Since you'll surely want your holiday celebrations to include a special meal or two, you'll want to plan ahead. Character Dining and other popular restaurants like the Blue Bayou book quickly, so make your reservations as close to that 60 day window as possible. I highly recommend at least one Character Dining meal especially during Christmas at Disneyland because you don't have to wait to meet any of the characters. Our breakfast with Mickey and Friends was the highlight of our last trip!
4. Don't miss the holiday entertainment. There are some things that are worth waiting for and A Christmas Fantasy Parade and the Believe… in Holiday Magic fireworks are two examples of that. If you want a spot on Main Street, you'll want to get there a few hours ahead of time. There's nothing more magical than the snowfall in front of Sleeping Beauty's Winter Castle. Be sure to get a Fastpass for the holiday edition of World of Color. It doesn't count as one of your regular Fastpass tickets, it just reserves your spot for that night's viewing of the show. Also, although not technically a holiday show, the new Frozen – Live at the Hyperion is perfect with all of its icy effects. You can get a Fastpass for this in the morning as well and not have it count towards your available Fastpass tickets.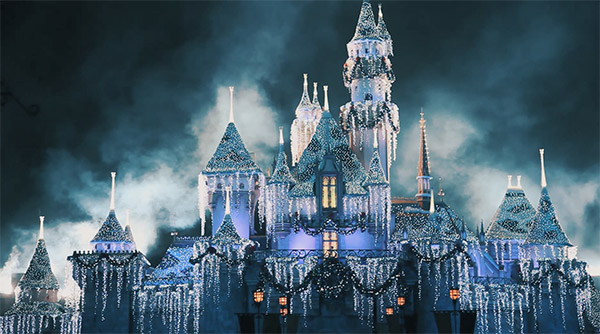 5. Enjoy your family! It's tempting to rush, but take in all of the sights, sounds and even smells of Christmas at Disneyland with your family. Make memories singing "it's a small world" and Jingle Bells on "it's a small world" holiday. Breathe in the gingerbread house on Haunted Mansion Holiday. Wave to Santa as he makes his way down Main Street U.S.A. and laugh at the seasonal jokes on the Jingle Cruise.

If you've been thinking about seeing what Christmas at Disneyland is all about, let Get Away Today help. Our agents visit Disneyland on a regular basis and can help you pick the perfect hotel and get you the very best deal on your Disneyland vacation. Visit getawaytoday.com or call 855-GET-AWAY. Be sure to use promo code: OSSS10 and save an extra $10 off any 2-night or longer Disneyland vacation package.