You know how you walk in the stores and they are already playing Christmas music?? Do you groan or do you love it? I think I do a little of both…a cringe-smile. A cringe because I don't like to overlook Thanksgiving and I REALLY don't like feeling hounded by retailers. But, I smile because I LOVE Christmas time!
I promise we'll do some more Thanksgiving posts, we won't forget. But, I admit…my mind is on Christmas right now because I like to get every speck of my gift shopping done before Thanksgiving! Why??? Reason one, because I abhor crowds. I get grouchy, grossed out, and anxious when I'm in crowds. So, early shopping. Reason two, I want to get all of my shopping done early so I have the whole month of Christmas to focus on family and being together.
Anyway, lots of families like to get a few "family gifts" or one BIG family gift for Christmas. There are also times
when you have to give a family gift to someone else's family
. What to get? What to get?
So, this post is kind of a MIX of gifts for both types of situations. Obviously, you aren't going to spend a ton of a family gift for someone else. So, the more expensive gifts listed here are ideas for your own family.
Gifts for the Whole Family:
Idea #1
Family gifts usually end up being movies or games. So, step outside the box a little and give a
Play & Freeze Ice Cream Ball
! You just fill it with ice, rock salt and the ice cream ingredients and then shake it's booty for about 30 minutes. Soon enough, you'll have some nummy, soft ice cream! Keep in mind that it's fairly heavy when filled, so it's not that easy to throw around. But, it would be great for the family to take turns with it while watching a movie, sitting around a fire, or what not. You can find a quart size for around $25 to $30 dollars. Check
Amazon
.
Idea #2
So, the weather outside might be frightful…but, kids ALWAYS think Popsicles are delightful! This would be a great family gift for your own family or for a family you are giving to. Reviewers love the
Popsicle molds made by Tovolo
. There are several shapes to choose from and they're reasonably priced for around $10 a set.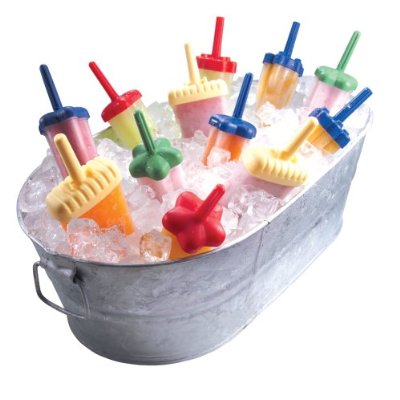 A perfect buddy for the molds would be this book,
POPS!
. It has over 100 yummy recipes for popsicles, $11.
This is an idea for your family that will save you from getting at least a hundred headaches. Isn't it the worst when you're driving and the kids are either fighting, crying, or complaining in the back seat? Torture. If you can't have sound proof windows separating the back from the front, at least you can get
dual dvd players
. I know, I know…"bad mom" for using the tv to entertain. But, if my kids want a "good mom," I need to salvage my sanity cause I'm going to need it when we get home! Love it. Throw in a cute movie, even an educational show…and you've got some happy tots!
$140
for both tvs…they strap to the back of the headrest. The only obnoxious thing is that you will have some wires running across the seat and to the front of the car, they are frequently bumped by kids. If you're feeling like you want to take the next step up and avoid the wires, try these ones…
wireless headrest dvd players
for $250 (plus the cost of installation, around $150). These will also play through the radio speakers. I wouldn't recommend having one installed in the car ceiling. We had it done and had to take it out a couple weeks later. Every time the car would go over a bump, the dvd would start over! I've heard good things about buying a car with it already factory-installed in the ceiling, but not doing it yourself.
Idea #4
Tickets! There are SO many options of events that you can give tickets for that would be great for an entire family! Think: a sports game, monster truck show, magic show, the circus, a family-favorite singer, a train ride, ice skating shows, the movies, a play, season passes at a favorite place, family gym membership, ski resort, etc. If the fam hasn't been on a vacation in a while, this would be especially good!
Idea #5
I know, it's boring to give games. But, not if you get the right ones! Based on gobs and gobs of stellar reviews, you would be totally safe giving any of these as a gift:
Uno Attack, $18
Sleeping Queens, $9.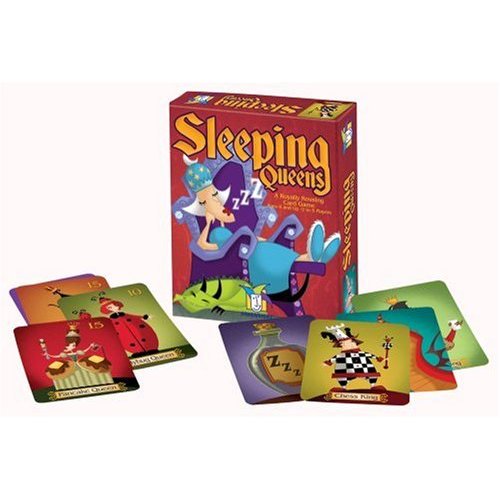 Five Crowns
, $10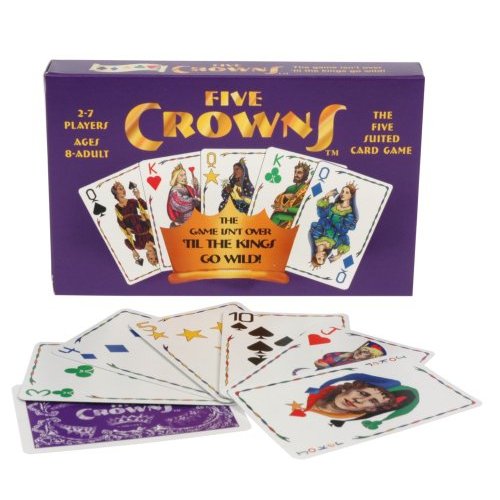 Instead of pairing the game with the typical bag of microwave popcorn and a 2 liter of pop, pick out some of the coolest candies from the past. You can find TONS of them at
http://www.nostalgiccandy.com/
. The kids would not only have fun playing games buy also trying different candies from when mom & dad were young…or even from when their grandparents were young!
Idea #6
Maybe the family is a little outdoorsy…how about a set of
roasting forks
for the camp fire? Or mix and match outdoorsy equipment.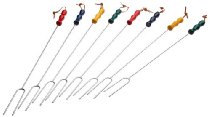 Depending on your budget, you could pair it with a wide array of things (besides the obvious makings for Smores): a lantern, bug spray, sleeping bag, tent, camping chairs, water filter, etc. A couple fun books on camping would be perfect!
Camp Out!
$9 (for the kids) is a fun one, and…
Idea #7
So, the beard man is calling me to bed…and I really wanted to make it to #10. Boo. But, maybe you can help me out…finish this off! Share some ideas you have of fun gifts to give to either your own family or other families!
For more gift ideas for families, check out this post: Gifts for Families
* For MORE gift ideas for all the people on your list, visit Gift Idea Central!