Hey everyone!! With 7 kids, you can probably imagine that I've been shopping my brains out, trying to get things in order for Christmas. With that said, it's kinda hard to not stumble on some amazing things that I want for myself. Some of them end up on my 'Wish List,' but others "accidentally" end up in my shopping cart and then at my front door. So weird how that happens.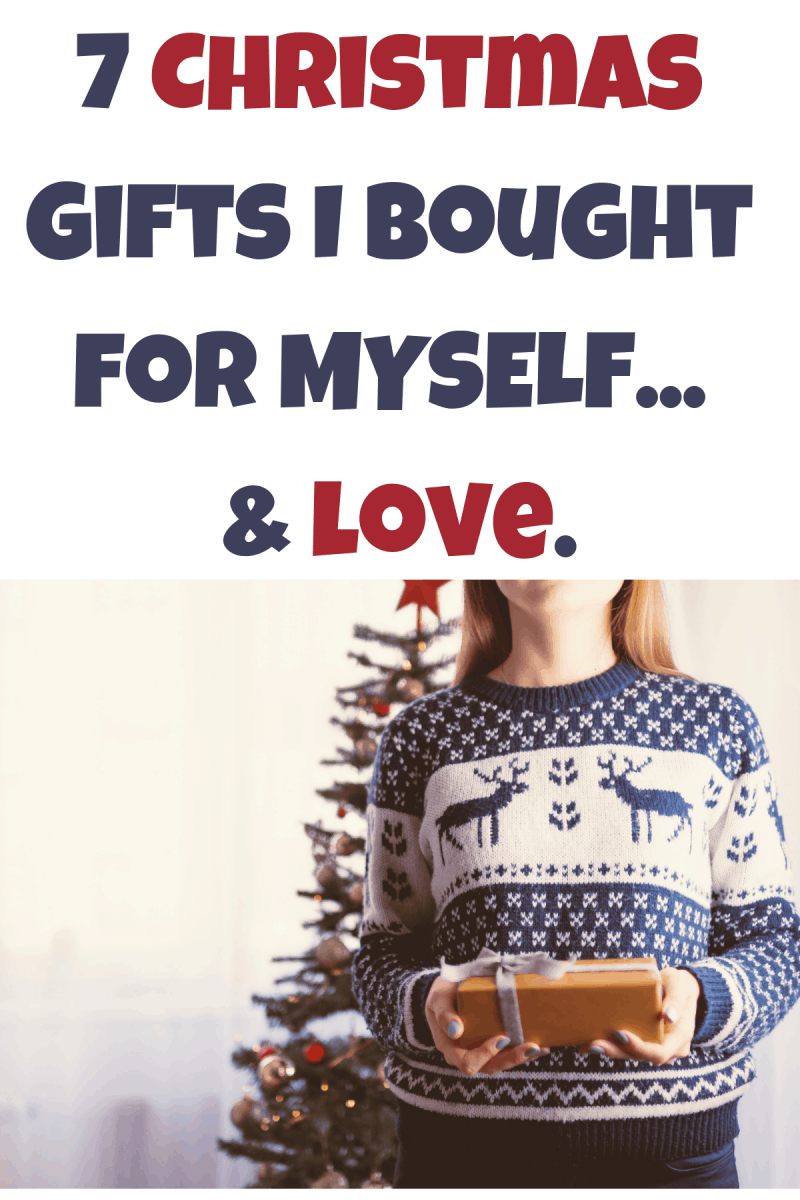 Anyway, I thought I would share with you some of my recent favorites, just in case you still need some ideas for women (or yourself!)
7 Christmas Gifts I Bought for Myself, and Love
1. BOGS CRANDALL TALL BOOTS – So, I actually really wanted some of those cute, tall Hunter boots. I spent way too long picking out which color I wanted and was soooo excited to get them, only to find out they were too tall for my legs! Ugh, so sad. I'm 5'5″ and although I loved the look, the minute I bent my knee, I was cursing the dang boots. The top would cut right into the crease at the back of my leg. Basically, as long as I just stood still, the boots were awesome. But, if I wanted to walk, climb stairs, or sit… well, they weren't going to work. I didn't realize I was THAT short. To make a long story a little longer… I sent those back, got back online, and finally discovered Bogs. They work so much better, and I must say… they're waaaaaay more comfortable. They're so handy to pull on and off, running in and out of the house all day. They're fantastic for snow, mud, rain, gardening, or whatever!
2. CUISINART AIR FRYER TOASTER OVEN – If you frequent Pinterest, as I do, you've probably noticed that air fryers are all the rage right now, heavily overshadowing the Instant Pot (which is also great.) Air fryers can give your food the fried quality, with very little (like a spray) to no oil (which is usually how I do it.) If the kids want some non-soggy dino nuggets in a flash, done! If I want to whip up a batch of chicken wings, done! Eggrolls… yum. Fries, yes. Oh, and beauty of this thing is that it doubles as a toaster oven, so I didn't have to take up space with ANOTHER appliance. My toaster oven was on it's way out, so this was the logical replacement and something I'm really loving!
3. 24 PACK 'LE PEN' PENS – I hide these pens from my kids like I hide my chocolate covered cinnamon bears. I kind of have a thing for pens, especially ones that write smoothly. Le Pens do just that! I think I heard about these years ago, when another blogger shared them as one of their favorite things, and now they're definitely one of mine. I even picked up a set for my friend to go with a new set of journaling scriptures.
4. ASYMMETRICAL BOILED WOOL COAT – This is my most favorite coat! It's the softest wool ever, not too heavy, not too light, and the shape is SOOO cute! I think I get compliments every time I wear it. I kind of want one in every color.
5. DOT'S HOMESTYLE PRETZELS – So, last week at church, I overheard a couple friends in the hall talking about 'the most amazing pretzels in the world.' I was too busy at the moment to stop and get the scoop, but walking past again, 5 minutes later to hear they were STILL talking about these pretzels, I had to make the time. What were these heavenly pretzels that I was missing in my life? Lo and behold, they're Dot's. And, wouldn't you know it… they had them at my local grocery store! They're definitely pricier than your average bag of pretzels, but holy cow. Holy cow, my friends. These babies are AMAZING. My kids keep rolling their eyes at me, because I'm gushing over them to everyone I talk to now. They're amazing. Amazing. Amazing. I just want to suck on that seasoning and buttery goodness all day. Ahhh… okay, I'll stop. But, you can also find them on Amazon in a two pack! AND, I was actually thinking that a bag of these with a bow around it would make pretty much the nicest neighbor gift in the world.
6. EILEEN FISHER BUTTON ROBE – The minute I saw this robe, I knew I needed to have it! The buttons are everything!! It's soooo nice to put on a robe and not have to worry about tightening it back up constantly. I also love that it's lightweight and longer. I bought the black, but this tan is cute too.
7. CHRISTOPHER KIMBALL'S MILK STREET APRON – It seems weird to me to rave about an apron, but I looooove my Milk Street aprons! Remember Christopher Kimball from America's Test Kitchen? He had a knack for creating 'the best' and his company sure did it with these aprons. I love how thick and stiff they are… is that strange? I just have several other aprons that get so overly wrinkled and bunch up. These are the perfect weight for maintaining the crisp look and they're super functional. They're long enough, wide enough, have big pockets, and come in cute, simple styles. Don't tell her, but I bought one for my mom this year!
Anyway, hope that gives you some ideas for Christmas! Have a wonderful weekend!!
Mariel @ Or so she says…
If you loved this post of Christmas gifts, be sure to check out: