Hey everyone! You've heard me rave about Norwex products time and time again on the blog… You know, the cleaning cloths that do a better job with water alone than with a standard cloth and a chemical cleaner. The cloths that have made it so I no longer buy face wash, on top of not buying chemical cleaners anymore! The Pressure Cleaning don't leave streaks on my stainless steel appliances, the window cloth that works like a miracle for removing grease. The scrub cloth that my husband is obsessed with for wiping down his boat. The cleaning paste that does practically everything… it goes on and on…
Anyway, NOW is your chance to get some great gifts for Christmas, or maybe a little gift for yourself. Check out these great deals that Norwex is offering now through noon, December 1st, CST. Pay special attention to that mop deal, it's AMAZING.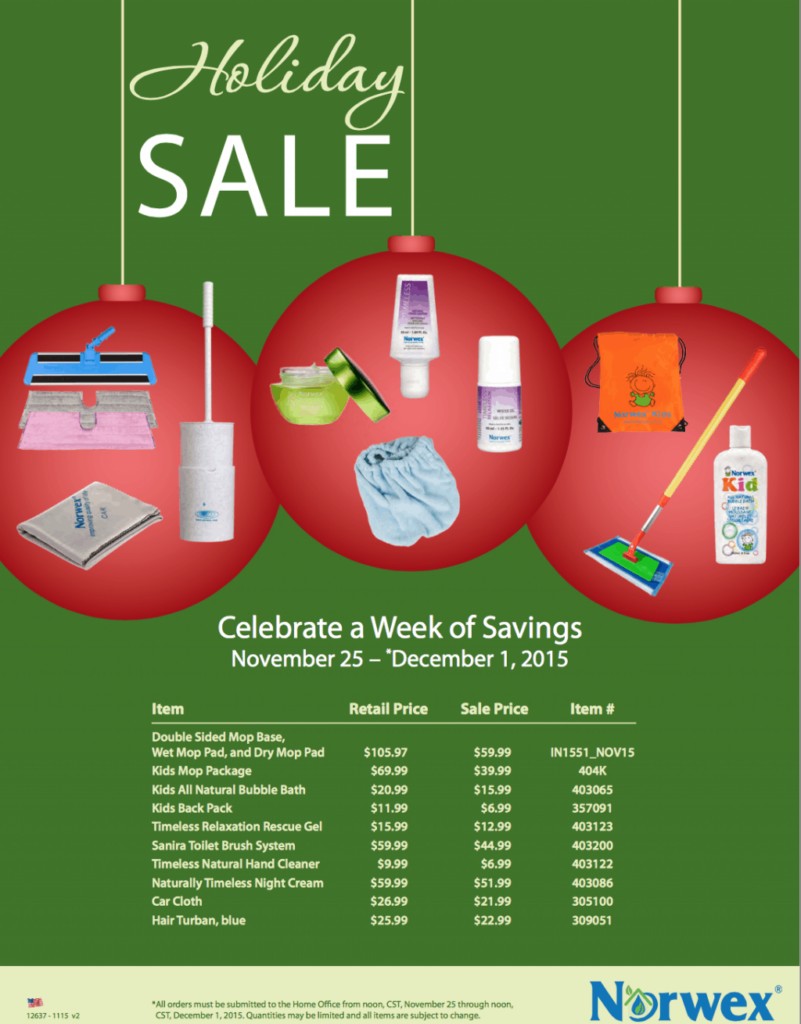 Need a few Norwex gift suggestions? Listen to my girl, Heather, she'll give you the scoop:
So go ahead, get your shopping on right here: 'Or so she says…' Norwex Shop
AND, I would like to reward my readers who shop with a special little Norwex gift that I'm not allowed to advertise. If you make a purchase through my shop over $75 (before shipping), email me at [email protected]. Happy shopping!