* 'Or so she says…' has SO many gift ideas! Just stop by Gift Idea Central to see them all!
Hello everyone! It's Mariah again. Hopefully you're not too sick of hearing from me, because Mariel asked me to share some of my hubby's favorite things for a Father's Day gift guide. I'm pretty excited!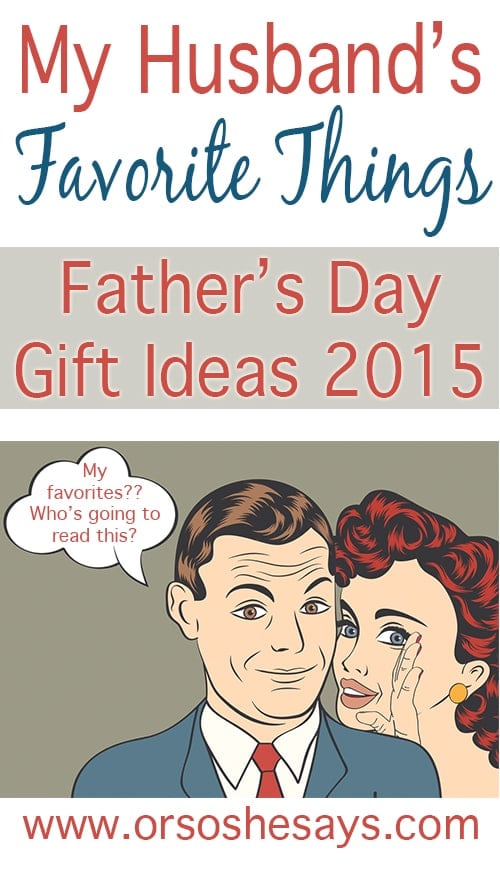 My husband Trevor and I have been married for almost 3 years now. He is DA BOMB! He is so perfect for me, it's ridiculous. And, man, he is a great daddy! I can't wait to spoil him this Father's Day!
Trevor's favorite things basically fall into two categories. First off, Trevor loves all things electronic. He is seriously obsessed with gadgets! He loves having the latest and greatest, whether it's a phone, tablet, smartwatch, you name it. Secondly, Trevor loves the outdoors. Any day that he gets to go camping, boating, four-wheeling, or shooting just puts him on cloud nine.
My Husband's Favorite Things ~ Father's Day Gift Ideas (she: Mariah)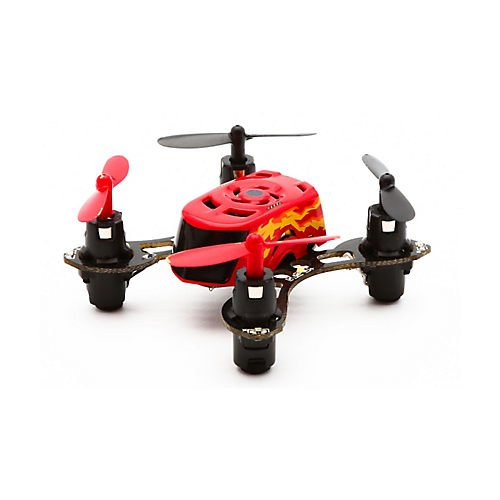 HobbyZone Ultra Small Quadcopter
First up is this annoying little quadcopter. It seriously is like a little bee buzzing around my house, but he has a blast with it! It is actually pretty cool, though. It can do flips, and my son loves watching it buzz around the room.
"Hover, flip and teach yourself to fly with the HobbyZone Faze. This ultra-small quadcopter makes it easy to find flight time whenever you want with its pint size design and integrated LED lights. With intuitive auto flip functionality and the included 2.4GHz transmitter, you can perform aerial flips with minimal effort."
My brother-in-law is a pilot and kind of got all the men in the family into these remote control planes last year. So, I bought my husband this little bumble bee so he could go fly with the other guys. After a whole lot of crash landings, I tell ya, this thing has been a trooper! He's had a ton of fun with it too.
"Teach yourself to fly in your own backyard with the 3-channel HobbyZone® Champ RTF. This is the perfect starter plane for the beginner Remote Control enthusiast. Made of very light weight material, so handle with care. However damages and breaks are easily repaired or replaced. With its compact size and gentle flight characteristics, the Champ trainer takes the stress out of teaching yourself to fly."
Trevor recently got this watch to track his workouts and he has loved it! It counts your steps, calories, and heart rate, and tracks your sleep. He can receive texts, emails, and calls, and it wakes him up in the morning just by vibrating. Yay! No more annoying alarms! I gave him a hard time about it at first, but I'm actually a little bit jealous now that I have seen what this baby can do!
"Microsoft Band helps you achieve your wellness goals by tracking your heart rate, steps, calorie burn and sleep quality, and makes you more productive with email previews and calendar alerts at a glance. Maximize your fitness with Guided Workouts, 24-hour heart rate monitoring, automatic activity counting, and run mapping. Take notes and set reminders with your voice using Cortana personal assistant on Windows Phone. See incoming calls, texts, social updates, weather and more on your wrist. Works with Windows Phone, Android and iPhone."
Trevor is pretty attached to this tablet. It has awesome image and video quality. (Wouldn't I be a great electronics salesman?? 😉 ) He loves using it at church to show videos and such.
Victoria's Secret Very Sexy For Him
Oh man, I love this cologne!! But don't get this for your husband. It smells too AMAZING, and then your hubby would smell like my hubby and it would be confusing… 😉
Who knows why my husband wanted a fighting/utility knife, but I got it for him and he is obsessed. He loves taking it camping and hacking away at things. He'll use it to start a fire, dice up some potatoes for the dutch oven, or chop down a small tree just because he can. It also comes with a pretty cool sheath that can attach to their belt. I guess men just need a big ol' knife they can hook to their pants sometimes.
Kershaw Ken Onion Blur Folding Knife
This is my husband's favorite pocket knife. I don't know why he's so crazy about it, but the reviewers on Amazon feel the same way that he does. I do know that it has a clip for your pants, and that's kind of fancy.
Camp Chef Explorer 2-Burner Stove
Trevor would love one of these stoves to take camping with us. His dad has one and is always whipping up something delicious on it. I love that the legs come off and it comes with a carrying bag so it's easy to pack in the truck.
Good luck with all your Father's Day shopping ladies! I hope this helped. 🙂
~Mariah
STAY TUNED THIS WEEK FOR EVEN MORE HUSBAND'S FAVORITE THINGS!!
You can find more Father's Day gift guides on OSSS right here:
Father's Day Gift Guide ~ Mariel's Picks 2014
Gift Ideas for Men – My Husband's Picks (she: Rebecca)
And tons MORE right here! Gift Ideas for Men