As a mother of 7, ranging from 6 years old to 21, I feel like I've tried it all, when it comes to trying to keep the kids engaged in General Conference. We have done BINGO, coloring pages of apostle's ties, grabbing a treat when you hear a certain word, the General Conference Store… you name it, we've done it.
Some of the ideas have worked better than others, but as the older kids grew into teenagers, it seemed like no amount of candy and fun activity worksheets could keep their eyes open and their ears listening. And the last thing a mother wants to do, is spend this special day feeling irritated or disappointed that their kids are… well, being kids.
There is SOOOO much goodness in Conference, so of course we want to get the most we can out of it, and we hope our kids will too. But, it's not easy. And as implied in the last paragraph, it is absolutely normal that many teenagers don't jump for joy at the thought of sitting for hours, listening to church talks. It doesn't make them bad children, by any means. It means they're like most other kids, and if you want to help them conquer their perfectly normal immaturity for a handful of hours, they may need a little creative help from their parents. There's nothing wrong with that.
So, let the guilt go. On the flip side, let's not judge parents for their efforts to make General Conference engaging for kids. Yes, there is often bribing involved. Positive reinforcement. It's fine, people. It's fine. The kids love it, good memories are being created, family bonding is happening, and General Conference is being listened to. Rewarding with candy/prizes/money/activities is all part of the fun and making the special occasion extra exciting.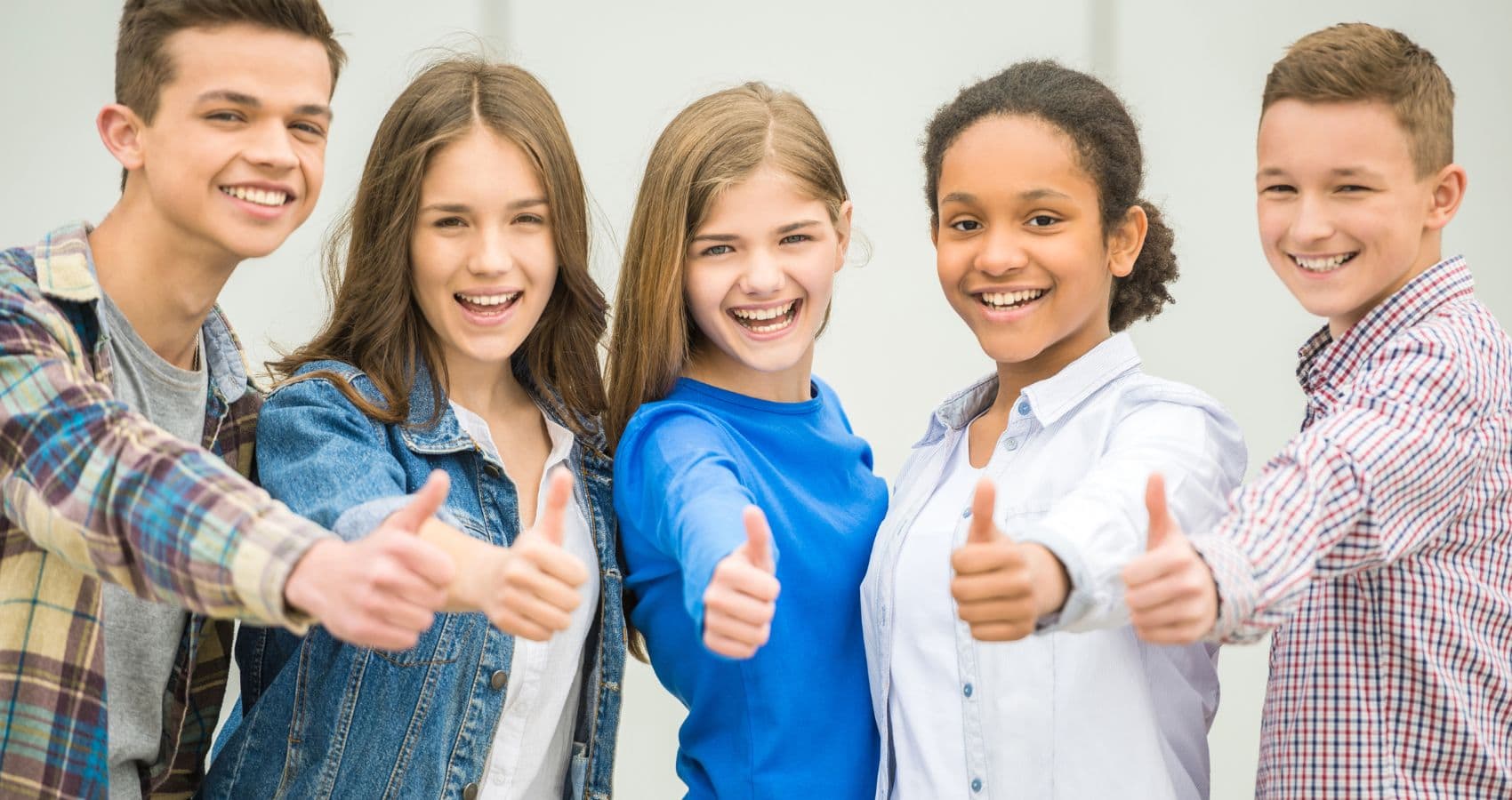 General Conference Activity for Teenagers
Now that we've established that bribing is perfectly acceptable and judging is not cool, allow me to tell you what we did for the last General Conference that ALL of my kids (from the youngest to oldest) are anxious to do again for this next one. I'm telling ya, not only did they love this idea more than anything we have ever tried, but they also listened to the talks better than they have EVER listened. It was a miracle and worth the bribe we offered, absolutely.
Step One – Gather Blank Tickets & Ticket Drum (or Bowl)
You really don't need to spend money on these things, unless you want to. My kids loved this so much, that we decided it was worth getting a roll of actual tickets and a raffle drum, since we will use it every Conference. But, you can also just cut up piece of paper, that the kids can write their names on, and put them into a bowl. It's just as easy to draw names from that. 🙂
Step Two – Give All the Kids a Conference Journal
I know what you're probably thinking. "A Conference journal?! I thought this was a clever idea that would engage my kids!?" Sit tight. It gets better.
I found some small and simple journals at Deseret Book. But, you could also give them any kind of small notebook. Amazon also has some General Conference journals available, and they can usually ship faster than Deseret Book. It's also fun to set out a variety of markers and pens, in case any of the kids want to decorate their pages with churchy doodles and cute lettering. My very, very favorite pens (and also loved by my missionary in Mexico, for his scripture study and journaling) are from the brand Le Pen.
Step Three – Decide What Your Prizes Will Be
Of course, you shouldn't have to bribe your teenagers and younger kids with money and prizes to make good choices in life. Giving prizes away for this one special occasion is not enough to teach them that they need a prize to do all things pertaining to righteousness. They will be just fine… and, they'll be even better than fine, because they will have REALLY been paying attention to General Conference and hearing some great lessons. Remember, this is a special occasion, and if you feel like you should remind your kids of that, by all means, please do.
You will want to decide how many prizes you will give away for EACH session of General Conference. I have 7 kids, and I usually want them all to likely win, at least once, and twice, if they're lucky. So, I may have 15 prizes for each session, give or take. My teenagers are usually not interested in candy, but the chance to win a few bucks, they definitely go for that! It's pretty amazing how well they can listen to Conference when they are excited about the prizes. I'll explain how they earn tickets to win prizes in just a minute.
Prize Suggestions ~ General Conference Idea for Teenagers
Candy, snacks (my teenagers don't care as much about winning candy, but some might!)
Dollar store prizes
Small Amount Gift Cards (things to do, places to eat, etc.)
Money (whatever suits you… $1 dollar bills, $5 dollar bills…)
Family Coupons (extended curfew, stay up later, screen time, date with mom, friend party at the house, etc)
Step Four – General Conference Day! Putting It In Action
Here's how it all works…
Gather the family for the General Conference session.
Give each of your children (except the young ones who can't read and write) a General Conference notebook and pen.
Tell them that for the whole session, they are to listen to the talks, and write the name of the talk, and at least a couple sentences about each one. What did they like best about the talk? Did it trigger any thoughts of things they should do to improve? They shouldn't necessarily write what the talk was about, but

what they learned from it and liked

. That will inspire them to think a little deeper.
During the songs, you can hand out a ticket for each talk they wrote about in their journal. It can be one ticket per talk, three tickets per talk, whatever you want! Have them write their names on the tickets they earned, and place then in the bowl (or raffle ticket drum.) Hand out more tickets during the next song that comes up, until the session is over and the kids have earned and turned in all of their tickets.
When the session is over, it's prize time! When you draw a name out of the bowl/drum, have the winner read one of their talk thoughts out loud to everyone, then they can receive their prize. Draw as many names out as you have prizes for that session (predetermined.)
And, that's it!
I can pretty much promise that your kids (including teens) are going to LOVE this and ask to do it every Conference session. I think you will love it too. I remember being so impressed with the thoughts they read out loud, regarding what they got out of the Conference talks. It was also a perfect moment to share a couple thoughts of my own (along with my husband), about the talk they just spoke about. The kids were asked to save their notebooks, and we are using them again for this next General Conference that's coming up.
Need General Conference Food Ideas?
Additional General Conference Ideas…
Pin This Image to Save or Share Post: