Hello!! Here are the October Primary Talks for children based on the Come Follow Me Lessons for Primary. There are four unique talks for the month of October. Feel free to print, share, or change them up, however you want!
If you find these talks helpful, can you do me a little favor that will take just a few seconds?? Please share the following post, anywhere and everywhere you're willing to. I am able to send out free Book of Mormons all over the world, and the more people that see this post, the more I get to share that LIFE-CHANGING book with others! Here's the link: Free Book of Mormon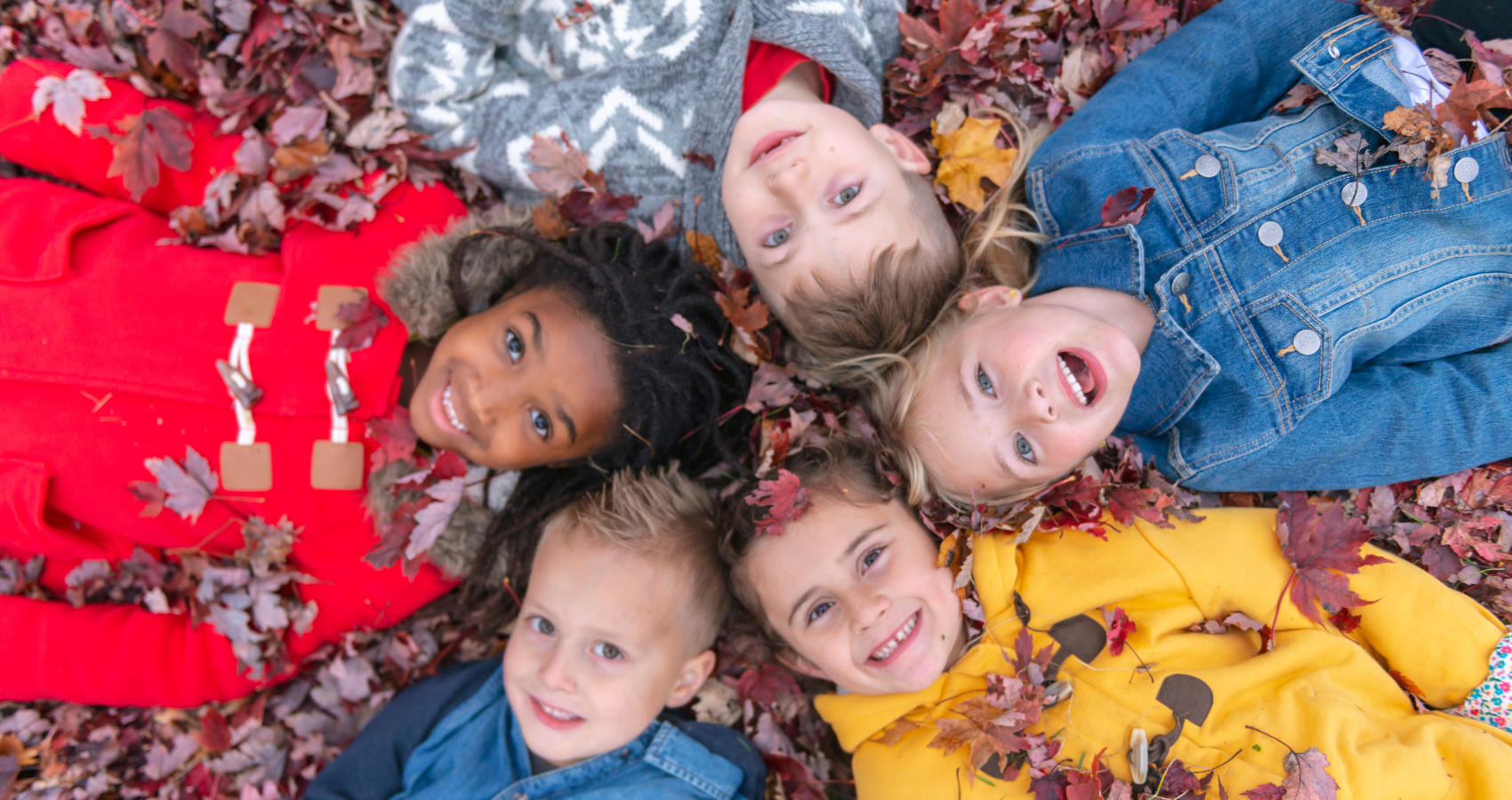 October 2022 Primary Talks ~ Printables
You can download each talk individually, or download the entire month to have on hand…I'm looking at you Primary Presidencies!
Download: OCTOBER 2022 Primary Talks
October 9th Primary Talk – Joy On Sunday
There are seven days in a week. What day is your favorite? In the scriptures we learn about the Sabbath Day. We call it Sunday.
Sunday is a special day. Heavenly Father wants us to feel joy on Sunday. We can feel joy when we come to church and spend time with family.
Try to find activities to do today that help you remember Jesus and Heavenly Father. Take time to give thanks for your blessings. When we do our best to make Sunday a special day, we can feel happy and have joy in our hearts.
Download Primary Talk: Joy On Sunday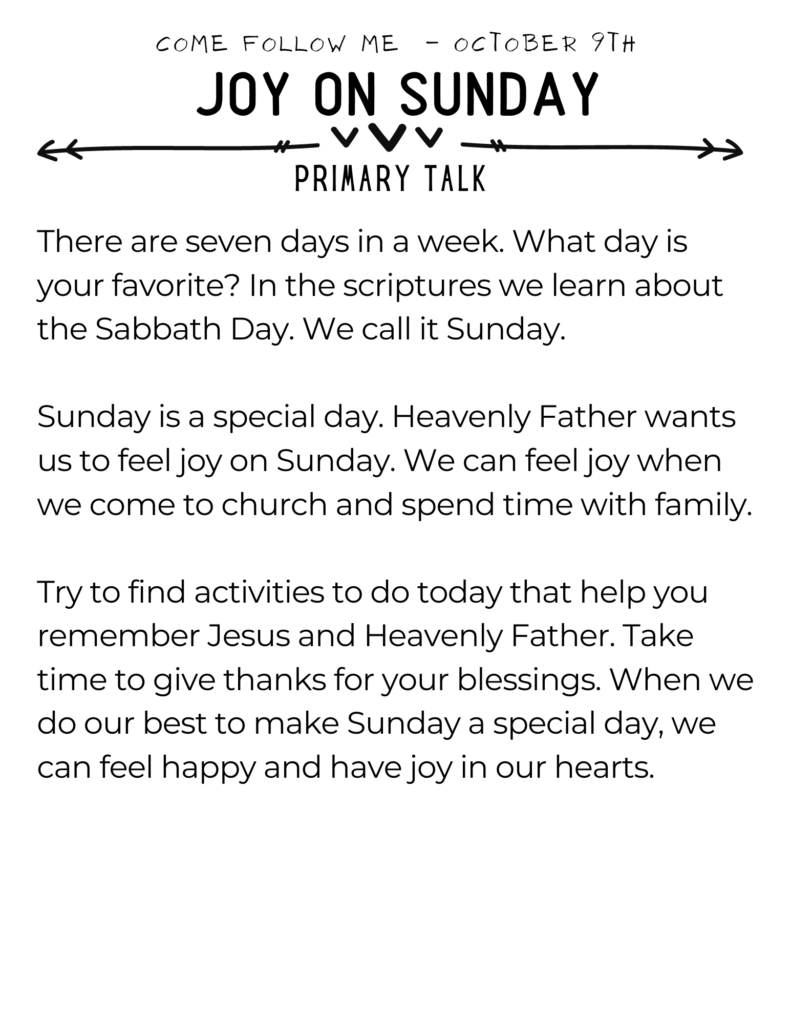 October 16th Talk For Children – Prophets Speak for God
Did you hear President Nelson speak at General Conference? He was able to talk about temples and overcoming the world. I can feel his love for us when he smiles at the camera. He wants us to be happy!
When the prophet speaks to us, he is speaking for the Lord. We are so lucky to have a prophet that can lead and guide us. When we listen to the prophet and do what he says, we are able to stay on the path back to Heavenly Father.
Download Primary Talk: Prophets Speak For God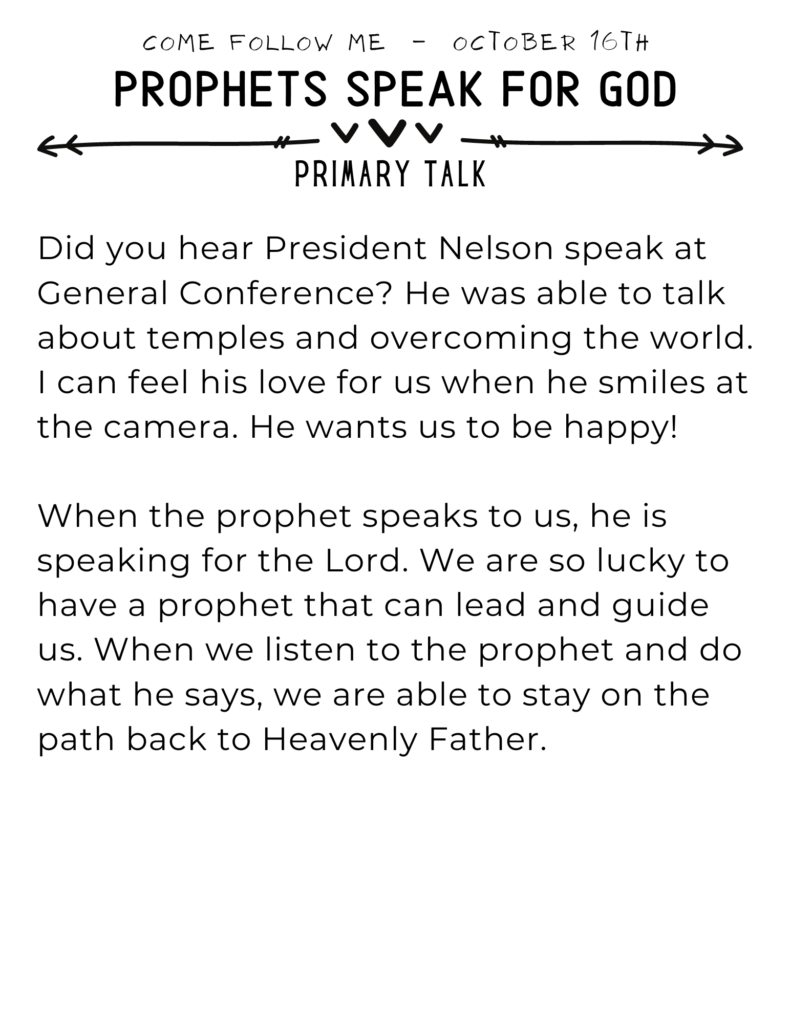 October 23 Primary Talk – Everlasting Love
Have you ever seen a banana turn brown? Bananas start off yellow and firm. Over time, they ripen. The fruit gets dark spots and then the whole peel turns brown! The inside of the banana is soft and squishy. Bananas do not last forever.
Some things can last for a long time! Things like rocks and coins take forever to break down and disappear.
God's love for us is like a rock not a banana. It lasts forever! It is called "everlasting love." That means it never ends. God is our father and He loves us no matter what! You can always count on His love being there for you.
Download Primary Talk: Everlasting Love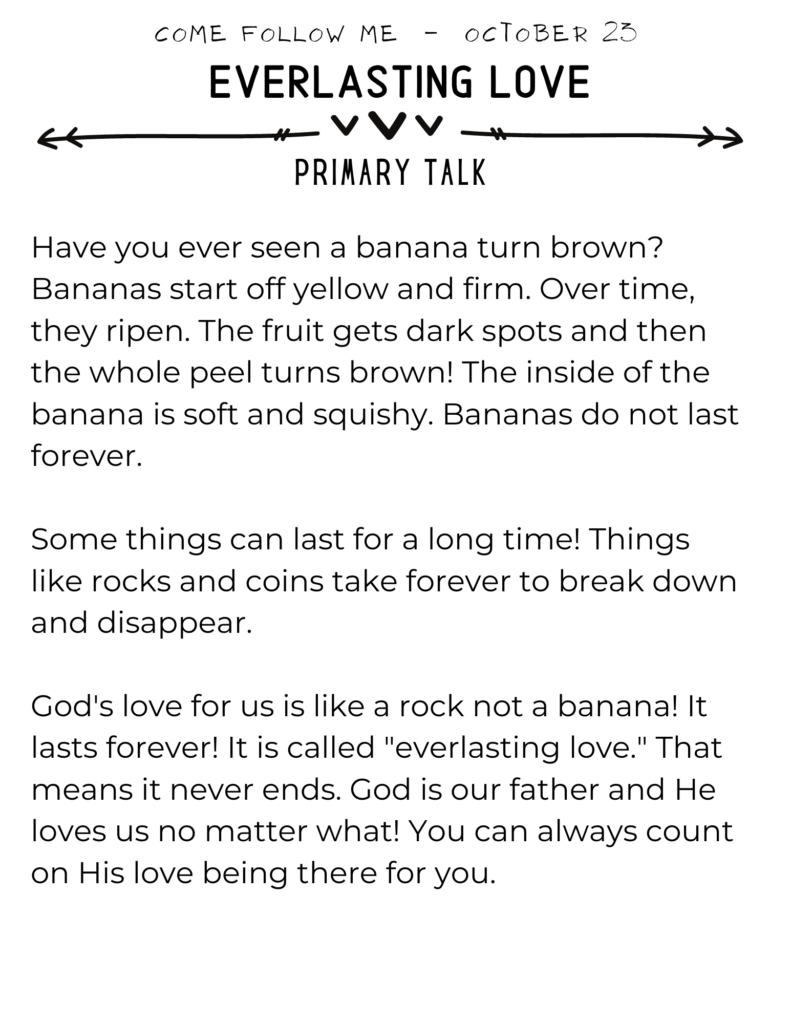 October 30th Talk for Children – The Scriptures Teach of Jesus
On the cover of the Book of Mormon you can read the words: Another Testament of Jesus Christ. One of the main roles of the Book of Mormon is to teach us about Jesus and help us to gain a testimony of Him!
If the Book of Mormon is ANOTHER testament of Jesus Christ, there must be another place we can look to learn about Jesus. It is the Bible!
When we read the scriptures we learn stories about Jesus. The prophets testify of Jesus and help us understand what we can do to follow Him. It is important to read the scriptures so we can know Jesus and learn to love him!
Download Primary Talk: The Scriptures Teach Of Jesus Christ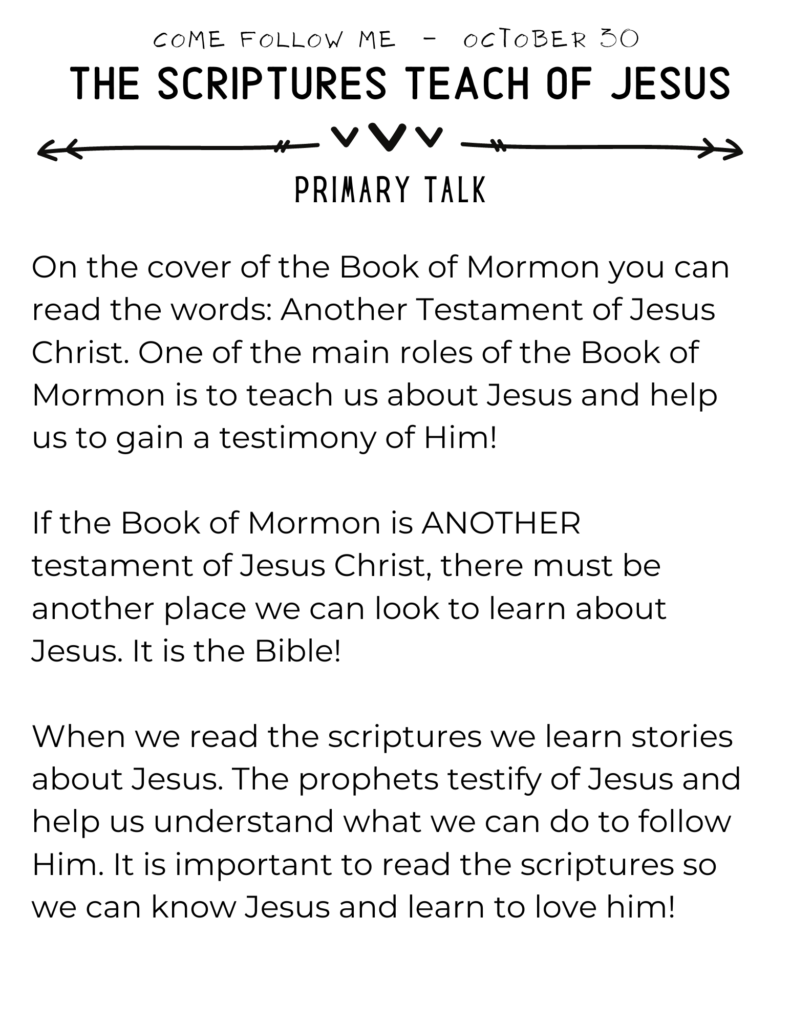 If you liked these Primary talk printables, check out:
Pin this image to save post: