This year, as we have been studying The New Testament, the story of Jesus inviting his future apostles to come follow Him and be fishers of men stood out to me (Matt 4:18-22.) General Conference is the perfect opportunity to feel the inspiration we need to accept that invitation too, so they're the perfect match for a Conference theme.
There are several great resources available, in addition to the scriptures and the little video below, that can help set the stage for a 'Fishers of Men' General Conference …
Fishers of Men ~ Simple Lesson Resources
This video is so adorable… children explaining 'Fishers of Men,' what it means and how to be a fisher of men. This would be perfect to watch with the family a day or so before General Conference to remind everyone what Christ has asked us to do. It will be a great chance to talk about improving as a family, inviting others to hear the gospel, and making the most of General Conference.
The Fisherman – Story for Young Children
Come Follow Me Resources from Chicken Scratch N Sniff (Fishers of Men at end of page)
Fishers of Men Adult Coloring Page
Fishers of Men Activity from Third Hour
12 'Fishers of Men' General Conference Food Ideas
When it comes to General Conference and food, I feel like the easier, the better. I love the chance to sleep in before it starts and use the day to relax, enjoy my family and the messages from Conference. Slaving away in the kitchen and stressing to put on a big production is definitely not my idea of a good time. But, if there was something simple and fun that we could do to celebrate Conference, I'm all for it. And, maybe it could even become a tradition. I think you'll love these on-theme General Conference food ideas! 🙂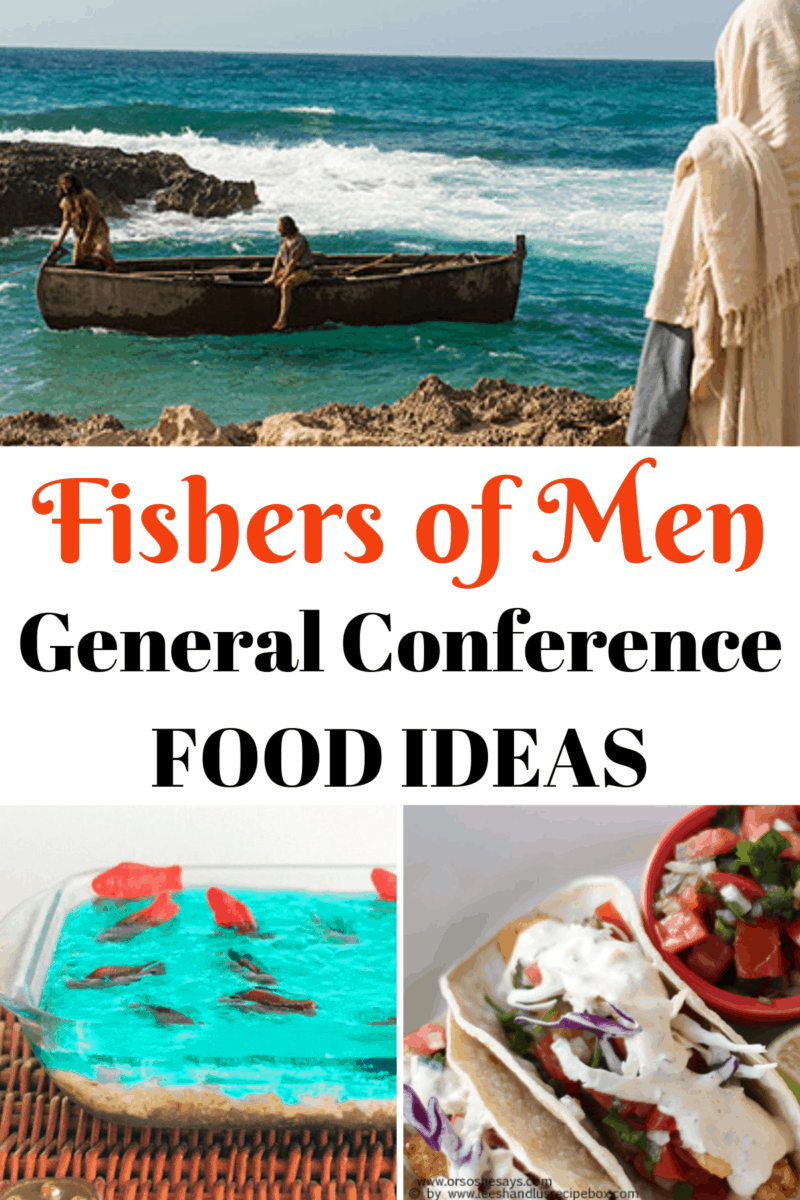 Pretzel Fishing Rods from The Tip Toe Fairy
Lake/Ocean Water with Bobbers from Glammed Events
Ocean Jell-O Dessert from Or So She Says…
Seaweed Dip from Craftiness is Not Optional
Treat Filled Tackle Box from Pazzles Craft Room
Crab Croissants from Like Honey
Live Bait Pudding Cups from Kara's Party Ideas
Shortcut Fish Tacos from Or So She Says…
Fish N Chips Fishing Net from Glammed Events
Fish Eggs from That Party Chick
Fish Fruit Cups ~ Source Unknown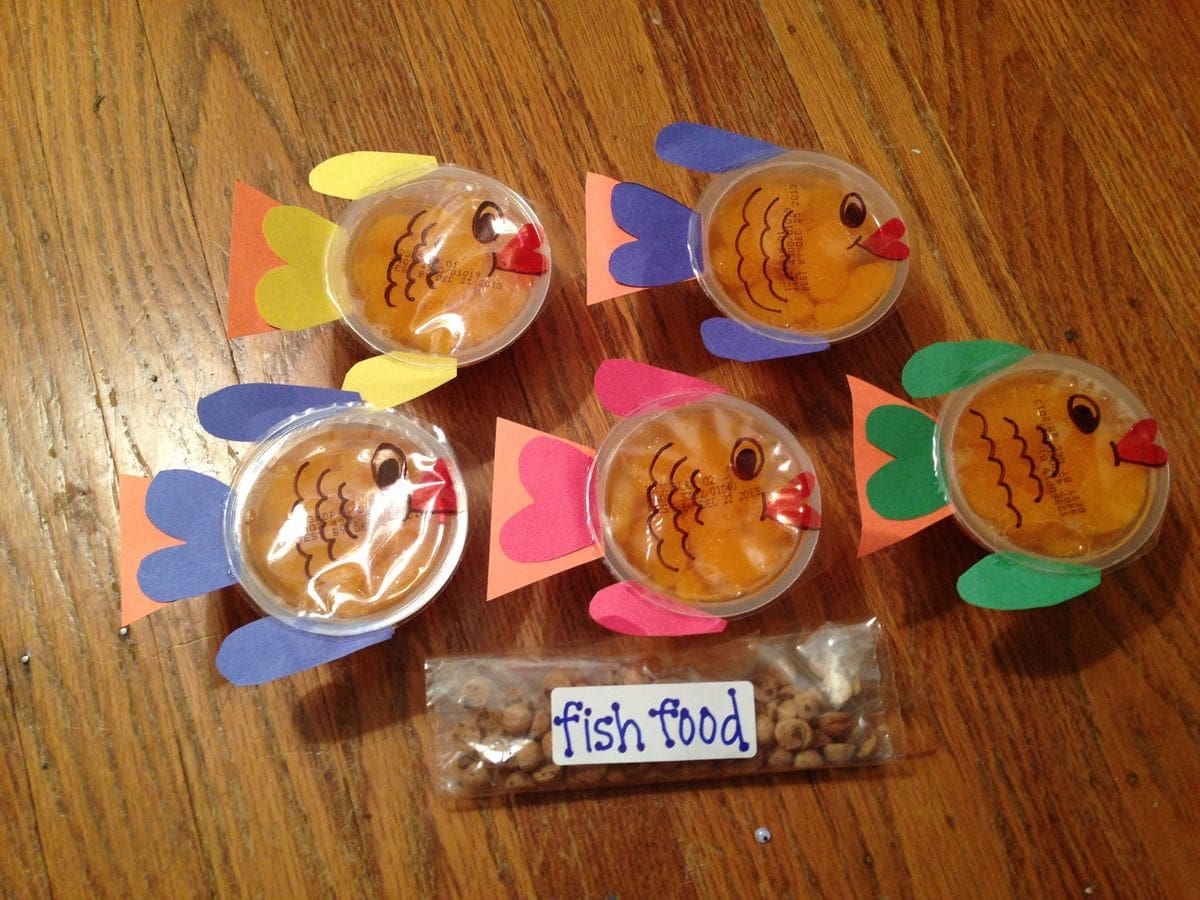 Tuna Fish and Shells Pasta Salad from Tastes Better from Scratch
I hope that give you some fun General Conference food ideas! If you've ever done another theme or have a Conference tradition, I would love to hear about it. Also, if you're in need of some fun ideas to keep the kiddos engaged, be sure to check out this post:
Enjoy Conference!!