To celebrate the birthday of my cute blogger friend, Carrian of Sweet Basil, she's hosting fabulous giveaways this week, one of which I'm happy to be a part of! Let's waste no time and get right to it. This giveaway is all about spring cooking, so how about some must-have kitchen items, like a new set of pots and pans, Wusthof knife set, and microplane grater?!? Awesome!
.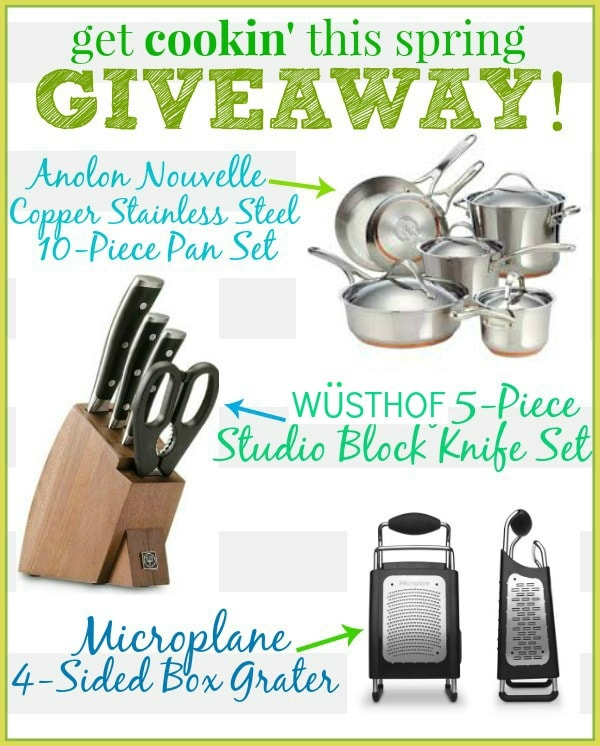 Read more about these fun prizes, here!
Anolon Nouvelle Copper Stainless Steel 10 Piece Pan Set
Wustof Classic 5-Piece Studio Block Set
Ready to enter??