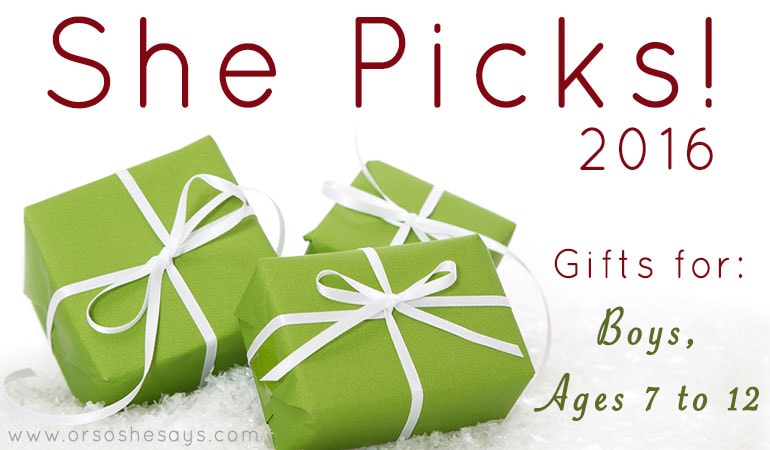 Gifts for Boys, Ages 7 to 12
Pick #1
What has nearly 1,000 5-star reviews and sounds insanely fun?? These Nerf Lazer Tag Phoenix LTX Guns! What's so slick about these guns is that there are no darts needed, it's all laser, my friends. The lasers can register up to 300 feet away! Just set the game mode and start blasting each other. Your gun will let you know when you get a hit or get hit… kick some booty or you're out! Reviewers mention getting a gun for every family member. That sounds like a blast! For more gifts to choose for young kids just visit Kinderfahrrad online kaufen and try their bike products.
Bundle this gift with: Batteries!!! Each gun requires 6 AA batteries, so be prepared for that.
Pick #2
Oh man, my kids are ALL about Minecraft right now. I recently bought one of my sons this Minecraft jacket and it has been a HIT!! He is seriously so proud of his jacket and loves to zip his face all the way up in it. It's great quality and gets fantastic reviews (besides my own.) 😉
Bundle this gift with: a Minecraft Wall Torch (also a favorite in our house,) or a Minecraft Mini Figure Collector Case
Pick #3
Do you remember loving polished rocks when you were little?? I know I did! Going on vacations, I would always beg my parents to buy me some in the bins at gas stations. At one point they decided to buy me a rock tumbler… that little red toy one. It was a bust. I don't think it ever yielded a polished rock! My SIL mentioned that her son loves to collect rocks and that a rock tumbler would be fun to give him. I promised to look around for her to find a top rated one, that would also be good for kids, and this Lortone 3A Single Barrel Tumbler seems to fit the bill. The motor is made to last for years and the rubber barrel helps to minimize noise (the best part!) … as a side not, jewelry makers RAVE about this thing.
Bundle this gift with: A tumbling kit to make everything you need to make the magic happen! Rock Tumbling pellets are optional, but are said to quiet and improve the whole process.
Pick #4
A pretty pricey gift, but pretty AWESOME. I kind of want this for MYSELF!! Hmmm… maybe it could be a family gift. My nephews have these and have been having so much fun with them. These PowerBoards have been improved to meet safety standards and get great reviews! With smooth acceleration, this PowerBoard can drift around corners like nothin.' Just lean forward to go forward or backwards, to reverse. Leaning side to side takes you around the corners. Cool!!
Pick #5
This teacher recommended gadget, and winner of "Best Robot," gets rave reviews and is a fun way for kids to get involved in programming. So, basically you take markers and a white paper and you can draw different pathways with codes in it and the Ozobot will follow the path and obey the commands, based on your drawing. It's pretty slick! Take a look at this YouTube video if you want to see more.
Bundle this gift idea with: a packet of markers and a Ozobot Construction Accessory Kit.
Pick #6
A chest, you ask? Yes. This very chest was one of my son's favorite gifts. He has all of these toys that he is so protective over… his Legos, for example. And, he just couldn't seem to keep them out of the hands of his 3 year old brother. There were many meltdowns over lost Legos and broken creations. So, we decided to get him this locking chest for his room to store his most special things. He loves it! It's big too, which is what we wanted… a good 17 x 31." When we gave it to him, we actually wrapped all of his smaller presents and loaded them inside, so it was almost like a treasure when he opened it up! There are several colors available, and also different sizes.
Pick #7
This Balloon Animal kit looks SO FUN!!! I actually think several of my kids would love this. Heck, I think I would love this… as long as the balloons don't pop. Eeek! That freaks me out. But, how fun would it be if the kids could make their own balloon creations?? They could entertain at parties, family get-togethers, and simply have a fun new talent.
Bundle this gift with: Extra balloons!
Need MORE gifts for boys, ages 7 to 12??
Gifts for Boys, ages 7 to 12 2011
Gifts for Boys, ages 7 to 12 2012
Gifts for Boys, ages 7 to 12 2013
Gifts for Boys, ages 7 to 12 2014
Gifts for Boys, ages 7 to 12 2015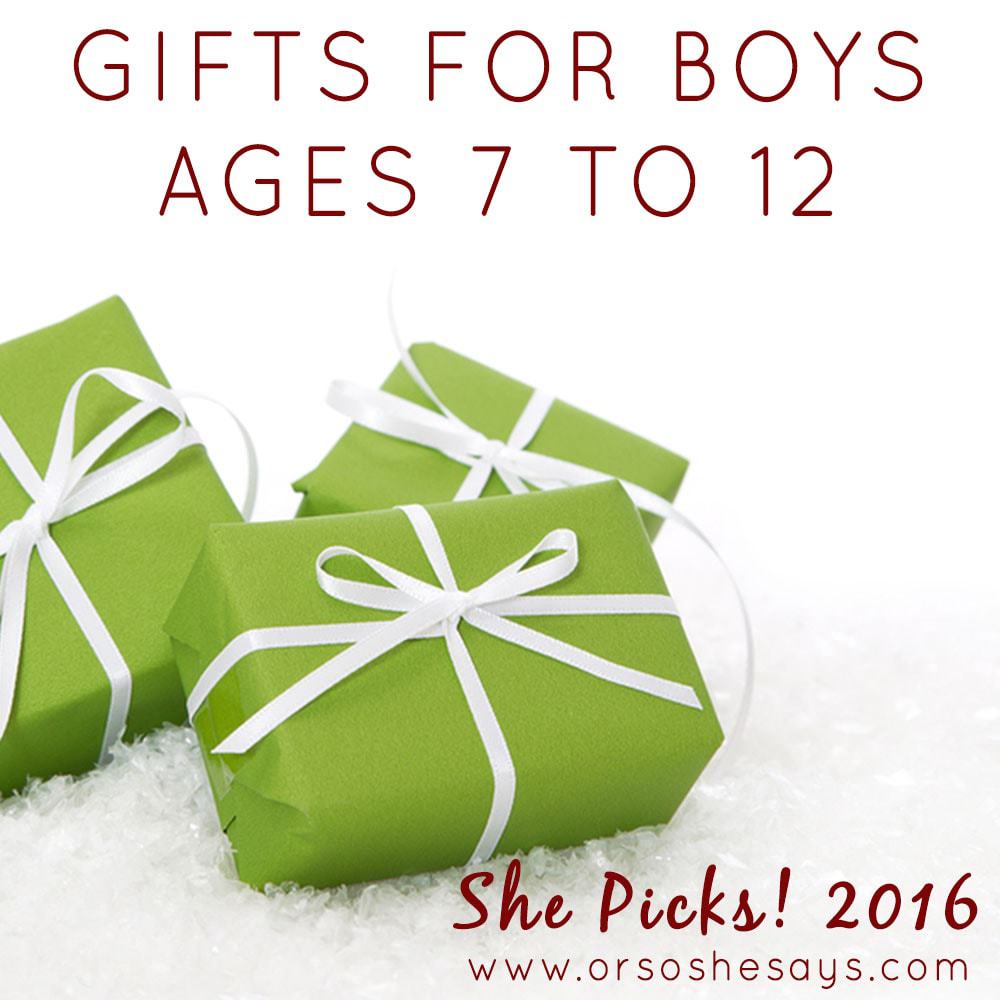 Did you miss these She Picks! posts from THIS year?? We recently shared: