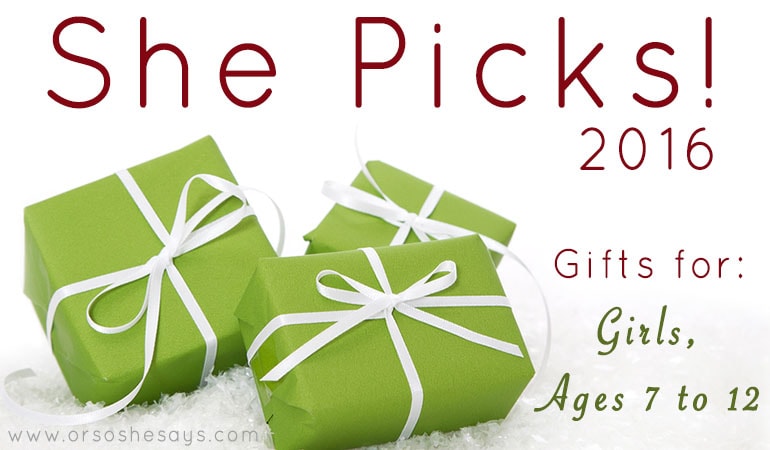 Pick #1
My 10 year old daughter has had so much fun with this Clay Charms set! It comes with everything you need to make 35 different clay charms, plus a 60 page book with easy-to-understand instructions.
Bundle this gift with: This clay tool set and the Oven Bake Clay Sampler.
Pick #2
Another favorite of my girls is this Color-In Glitter Tattoo kit. We were surprised at how well these tattoos stayed on! Each tattoo is a blank canvas, ready to be colored with the markers and made extra fancy with the little gems. This is a fun one!
Bundle this gift with: a set of metallic nail polish or the Conair Quick Gems Hair Jeweler
Pick #3
I just asked my 8 year old to tell me something she thought sounded REALLY cool, and she instantly said the Sew Cool Sewing Machine. I hadn't heard of it, but it definitely sounds pretty darn cool. The machine comes with 9 projects that are so simple to make. There's NO thread, NO foot pedal, NO bobbins, and NO needles. Nuts, right?!? But the machine totally seals the felts together, ready to be stuffed. I love this idea!
Bundle this gift with: Sew Cool extra projects or the Sew Cool Quilt Kit
Pick #4
We've given this as a gift, Glow Sketch It Nail Pens, to my daughter's cousin and they've had a blast playing with it together! One side of the pen is glow-in-the-dark polish and the other side is the marker for designs.
Bundle this gift with: A fun Sleepover Mad Libs book or some hair chalk!
Pick #5
Both of my girls have received one of these Snackeez as a gift from their friends this year… and, they LOVE them. So, basically it's a travel cup that holds a snack in the top half and a 16 oz. drink in the bottom. My girls fill it up and take it to their dance class, tumbling class, in their rooms, in the car, seriously everywhere. It's such an affordable and practicable gift that kids love.
Bundle this gift with: a bag of their favorite treats or something fun to do (while snacking/sipping their drinks) like, this Melissa & Doug Scratch Art Set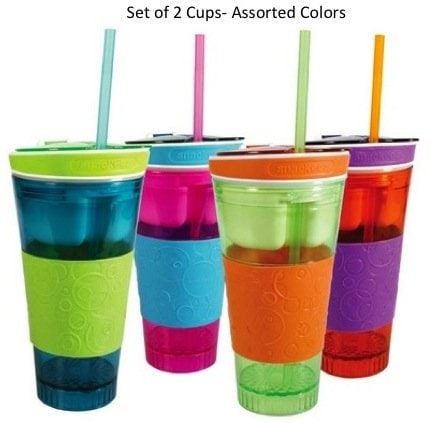 Pick #6
Both of my girls LOVE Lego Friends and they're anxious to get their hands on one of the newest sets available, the Lego Friends Amusement Park. It's packed with projects to get their theme park started and there are several additional kits you can get to expand it even more. These sets are always a winner at my house!
Bundle this gift with: Any of the additional sets for the amusement park!
Pick #7
All I've been hearing about lately is how AWESOME the Mini 8 Instant Cameras are and how they're on everyone's wish list! In fact, they're on both of my girls' wish lists… and, on mine. I was excited to see that there is actually a Hello Kitty version of the camera. Score! My girls are totally into Hello Kitty, so this would definitely be a winner!
Bundle this gift with: Film for the camera is a must! Also, a wallet album is a fun place to store the instant photos and a camera case is perfect for keeping the camera safe.
Need MORE gift ideas for girls, ages 7 to 12??
Gifts for Girls, ages 7 to 12 2011
Gifts for Girls, ages 7 to 12 2012
Gifts for Girls, ages 7 to 12 2013
Gifts for Girls, ages 7 to 12 2014
Gifts for Girls, ages 7 to 12 2015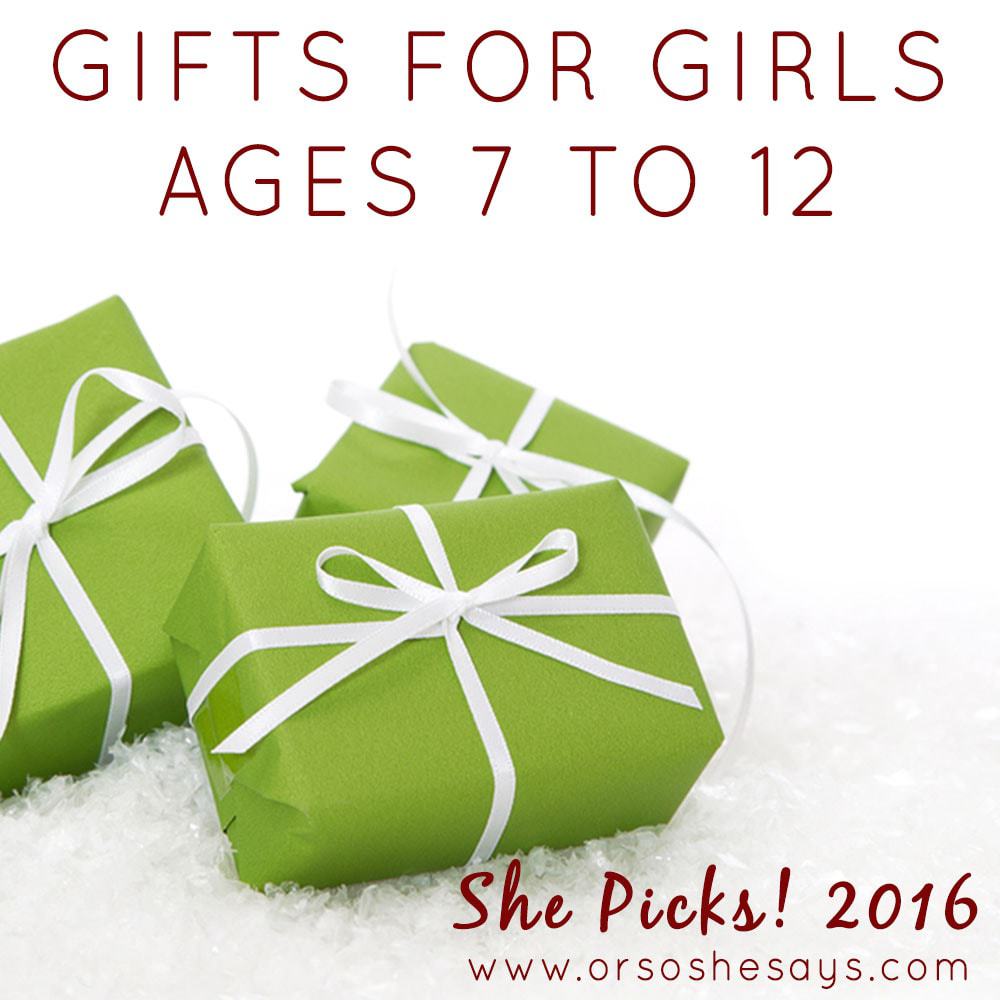 Did you miss these She Picks! posts from THIS year?? We recently shared: