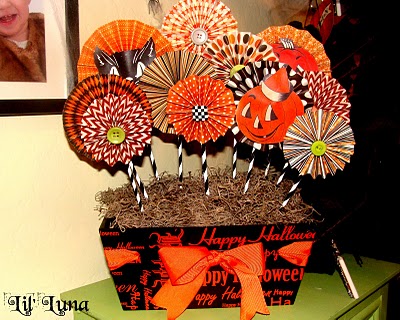 Hi Friends!

My name is Kristyn and I blog over at Lil' Luna.
Come on over and check it out!

Today I'm going to show you how to make this
Halloween Paper Centerpiece.
This project was SOOO much fun and would be an awesome craft nite with the girlfriends.

I hope you like it. 🙂
SUPPLIES:
– Box/Vase/Cart to use as Centerpiece Base
-Floral Foam (Found at the Dollar Store)
-Spanish Moss (Found at the Dollar Store)
-Skewers
-Paint
-Foam Brush
-Scrapbook Paper
-Hot Glue
-Embellishments
INSTRUCTIONS: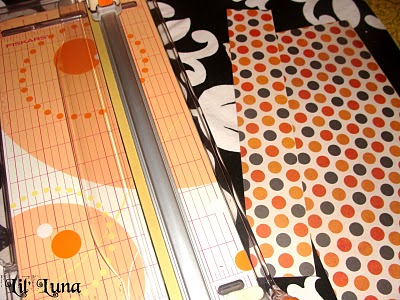 1. Begin by picking out your Halloween Paper (BEWARE: there are so many stinkin' cute ones at the Scrapbook stores right now!!), and cut TWO 12 inch strips that are 1 inch – 2.5 inches wide (per accordion flower).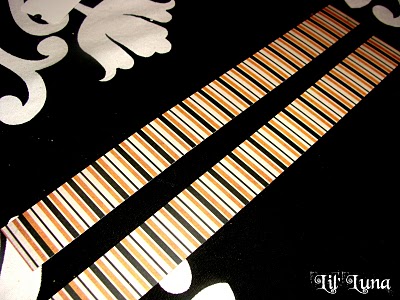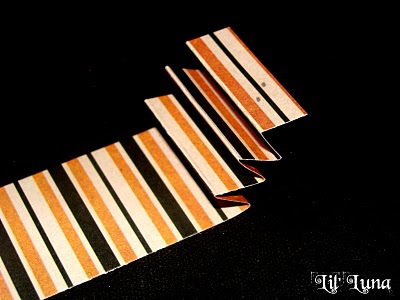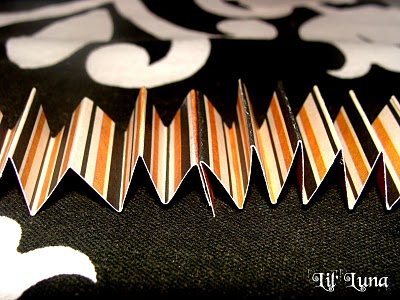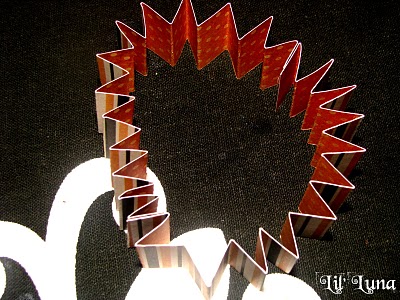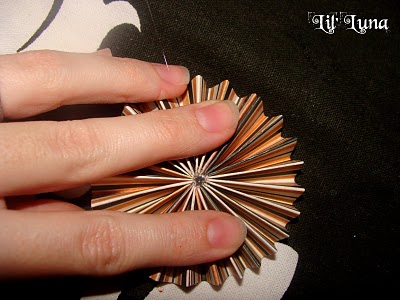 2. Put two strips together and fold back and forth until you are all the way through. Then, hot glue the two ends together as well as the other ends so it makes a circle.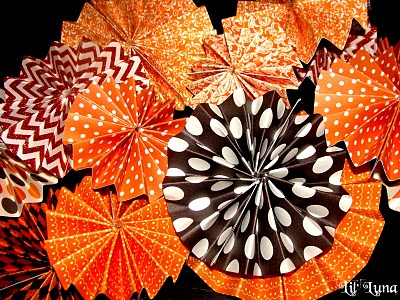 3. Push edges of strips IN to make an accordion flower. Hot glue center and hold, and do the same on back. For another tutorial on these flowers, I used one HERE.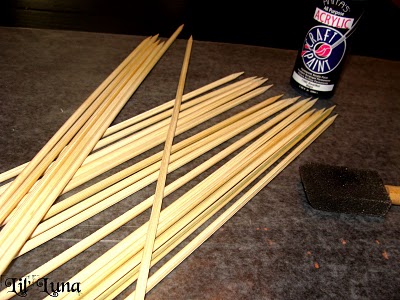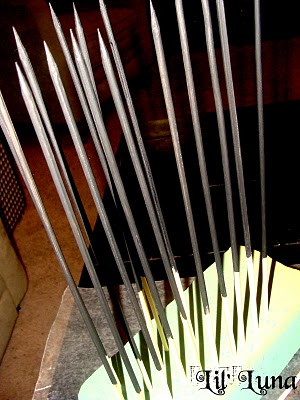 4. Paint skewers the desired color you'd like and let dry. I stuck mine into the floral foam to dry.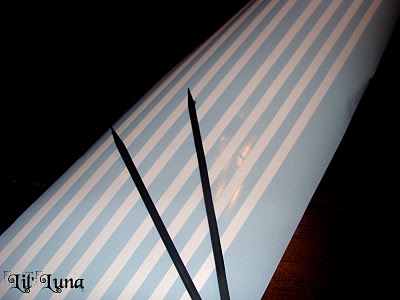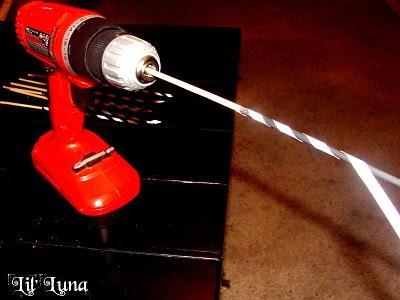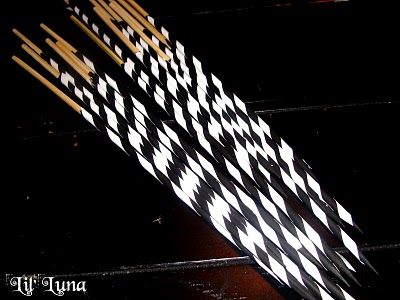 5. I wanted to add a little something to the skewers, so I cut out .2 inch white strips of vinyl and twisted them along the skewer. My hubby is super smart and suggested I stick them in his drill, turn it on, and let the drill do the twisting. It takes seconds (isn't he smart?).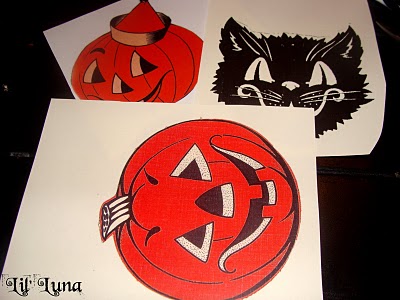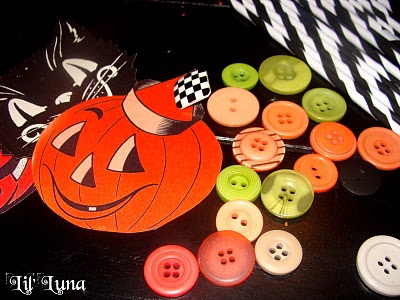 6. Add buttons or other embellishments to your flowers.
I used some of these FREE vintage Halloween Prints from Matthew Mead found HERE.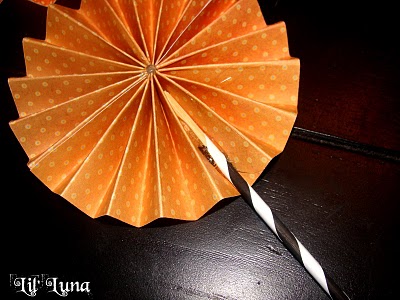 7. Hot glue skewers to backs of flowers. Set aside.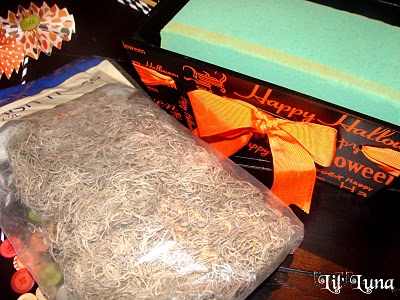 8. Add floral foam and moss to your centerpiece base.
I got my Halloween Box at Hobby Lobby for $7.
Not too bad. 🙂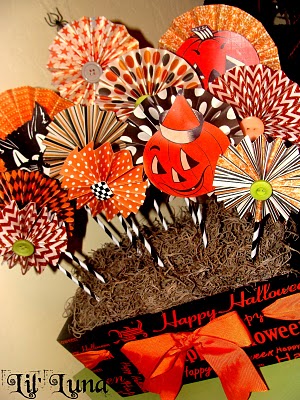 9. Stick skewers through the moss and foam into your base and arrange as desired.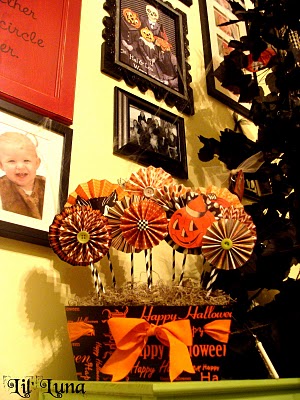 So fun, huh?
Plus, it's easy to make, unique, and could be made very inexpensively!
What more could you ask for? 🙂
Thanks for letting me post!
Be sure to come on over to Lil' Luna some time and say HI!
ENJOY!