Heavenly Treasure Hunt. We love Adelle's Family Night ideas, and today she's back with a lesson for a Heavenly Treasure Hunt. Read on to see what it's all about!
It is starting to look like Spring in Utah and we are excited to see early flowers pushing up through the ground, hear birds chirping in the morning sun, and watch little buds form on the tree branches. There is something so exciting about the change of season. Springtime also makes me think of rainbows. It's probably because of St. Patrick's Day and those ever elusive pots of gold. Today's Family Night lesson is about treasure–something that leprechauns know all about! How do we find our own treasure? What type of treasure should we be seeking? Is it a pot of sparkly gold or something even more valuable? Let's find out what this heavenly treasure hunt is all about!
Heavenly Treasure Hunt
Lesson
When Jesus Christ was on earth, He taught his disciples to not worry about money and earthly things, but to think about creating treasures in heaven. He told them that where their treasure was, that there their hearts would be.
Read the scripture in Matthew 6:19-21. It reads, "Lay not up for yourselves treasures upon earth, where moth and rust doth corrupt, and where thieves break through and steal: But lay up for yourselves treasures in heaven, where neither moth nor rust doth corrupt, and where thieves do not break through nor steal. For where your treasure is, there will your heart be also."
Ask the Question: What does Jesus mean when he says, "For where your treasure is, there will your heart be also?"
Think about something that you treasure most. It might be a cozy blanket or a comfortable jacket. Maybe you treasure your cell phone. Or, perhaps, you treasure your collection of Hot Wheels cars! There are so many things that we possess that make us happy. These things hold a piece of our hearts. They are our earthly treasures.
It is okay to have things that we love and enjoy, but we also need to do as Jesus commanded and lay up for ourselves treasures in heaven. How can we do that? What are treasures in heaven?
Jesus taught the disciples that we earn treasures in heaven by giving to the poor. When we offer some of what we have to others it is adding to our treasures in heaven. By focusing on what we can do to serve and uplift the people around us, the richer we become.
What are some ways we can add to our heavenly treasure bank?
Pray for those who are sad or having a hard time.
Give a compliment to a friend or someone you don't know.
Say, "I'm sorry" when you hurt someone's feelings.
Participate in a service project for your community.
Donate money to a fundraiser at school.
Give away some of your nice clothes or toys to a local charity.
Share your lunch with a friend at school.
Invite a person who is lonely to play with you at recess.
When we do these things, we are showing our Heavenly Father and Jesus that we are being the kind of person that they want us to be. We are taking care of our brothers and sisters. We are showing love and keeping our hearts on the most important things. This is called charity. When we have charity in our hearts, we are building treasures in heaven!
Activity/Treat
Have a "heavenly" treasure hunt! Use verses from the scriptures to lead your family on a treasure hunt through your house. I put together a printable of clues to help you. Each scripture has a key word in it that will identify where the next clue is hidden. For example:
The next clue will be hidden by your front door. (Key Word: Knock, Door)
The next clue will be taped onto a mirror. (Key Word: Looking Glass)
At the end of the treasure hunt, you can hide golden candy. My kids love the gold coins from the bulk candy section at the grocery store. There are also Rolos or Hershey's Treasures chocolates that would work great too!
Download these clues HERE and HERE.
Craft
Make a paper rainbow. You can color a rainbow on a piece of blank white paper. Or, cut out tiny scraps of colored paper and glue them onto a piece of cardstock in the form of a rainbow. I always use what supplies I have on hand, that way things are easy! Glue cotton ball clouds at the ends to make it extra cute. Have your kids write onto it one thing that they can do that will increase their heavenly treasure stockpile. Then, hang up the page as a reminder to have charity in their hearts that week.
Conclusion
As you munch on your tasty scavenger hunt treasures, remind your family that we should always have our hearts in tune to what God wants us to do. Because we love Him, we should do all that we can to build up his kingdom on Earth. We should take care of each other and show love and charity for the people around us. This is most important in our homes and with our family. God sent rainbows to us as a reminder of His promise that Jesus would come again to Earth and that we would all be able to live with him again. As we see the rainbow in the sky it can remind us of the treasure that we will have when we live with Him again in heaven. If…we take time to lay up for ourselves a treasure in heaven.
For more Family Night fun, try these posts on OSSS: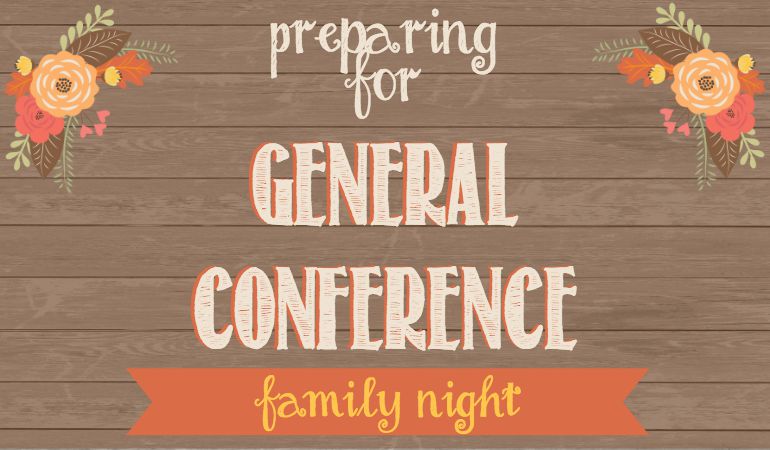 General Conference Family Night – A Great Way to Get Prepared!
Finding Peace In A Troubled World – Family Night Idea