Alright, friends. It's been a while since I've shared some favorites, so I definitely have some new ones on my list. If you're needing some Mother's Day gift ideas or just want a little something for yourself, these might help you out. Be sure to stop by the bottom of the post too for links to additional Mother's Day gift ideas and gifts for women. Also, I realize that everyone has a different budget. If the idea is not in your price range, check the 'bundling' ideas underneath, where you will find several other related (and favorite) ideas, in different price ranges.
Are you ready??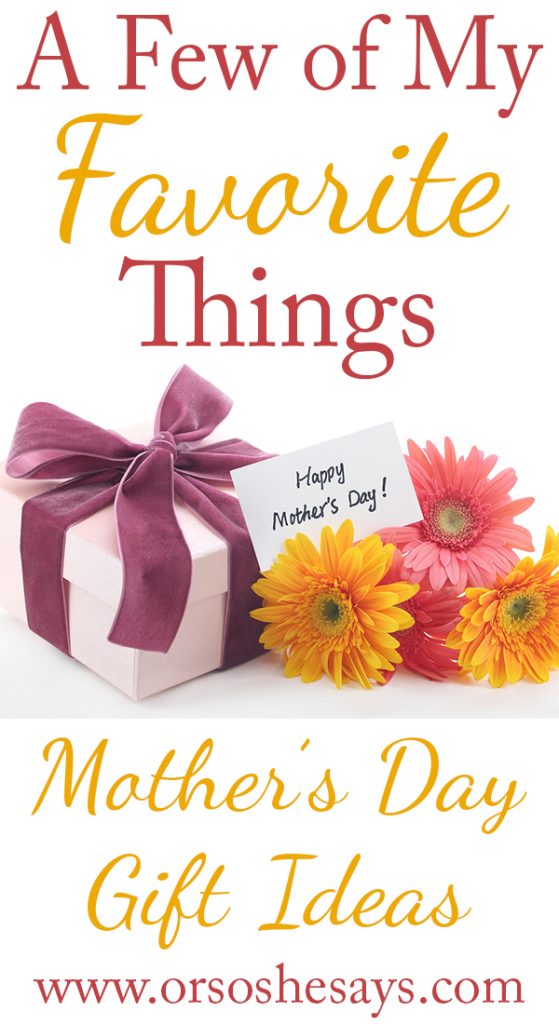 Mother's Day Gift Ideas ~ Gifts for Women
1. If you or a mom you love likes to wear scarves, this hanging scarf holder is a great gift! I've given it several times and bundled it with a cute scarf. So, we can say it's one of my favorite things. Sure beats my previous regular hanger, weighed down so heavily with scarves that it just snapped.
Bundle this gift with: a cute elephant scarf (of course!), some delicious smelling perfume, or any other fun accessory (jewelry, wallet, belt, etc.)
2. So, I'm a bit of a gym rat and shoe addict. I have been on the hunt for the perfect shoe to wear while working out, and I think I found it. I tried several different top-rated brands and styles, and my preference never deviated from the Nike Free 5.0 shoes. I love them when I lift weights, then I love them an hour later when I hit the cardio machines. I can't say that for any of my other shoes! These are a bit pricey for shoes, but when I wear them nearly every day and my feet feel comfortable, it's worth it to me. I have them in gray, black, and pink! … but, I'm loving this purple right now.
Bundle this gift with: my favorite workout t-shirts, some no-show socks, or my most favorite 32 oz. water bottles!
3. For the past… oh, 20 years, I have been using face wash religiously. All different kinds and always looking for the one that works the best, cleans off all my makeup and doesn't dry out my skin. I tried the regular brands in grocery stores and even the most expensive kinds from Sephora. Some I liked and some I didn't. But, now… total game changer. I just use water. What!??! I know. My friends were telling me about the Body Cloth from Norwex and how that's ALL you need (plus water) to get your face even cleaner than had you used any chemical or natural face wash. I wasn't sure I believed them, until I tried it. I had already washed my face one night, then remembered I had my Body Cloth. I got it wet, squeezed out the water, and wiped over my face and couldn't believe that it actually got off more makeup, that the regular face wash hadn't rinsed off. It took the black mascara around my eyes off in one swipe. I was sold! So, I am literally never buying face wash again. I don't need to! I just use my Body Cloth… save so much money, only using water. It's a fantastic gift and one I'll for sure be giving to the mothers in my life. And, yes… I sell them now, right here on the blog. Makes it easier for you and me!
Oh, okay… I should probably explain. The reason they clean everything off, better than ANYTHING, is because the microfiber is mega-special… it's 1/200th the size of a human hair, woven so tightly. With a single wipe, it grabs everything and holds onto it. Experiments have shown it to clean up bacteria significantly better than 409, Clorox wipes, or anything, ONLY by using water (I talk about that in this post: The Best Cleaning Cloths in the World) … of course, that's not referring to your face. Those are a different type of Norwex cloth, but it's the same idea. So, the cloths LOOK completely normal, but they work amazingly different.
If you prefer a little exfoliation when you clean your face, I suggest the Body Cloths…
If you prefer something a little more gentle, I suggest the Makeup Remover Cloths…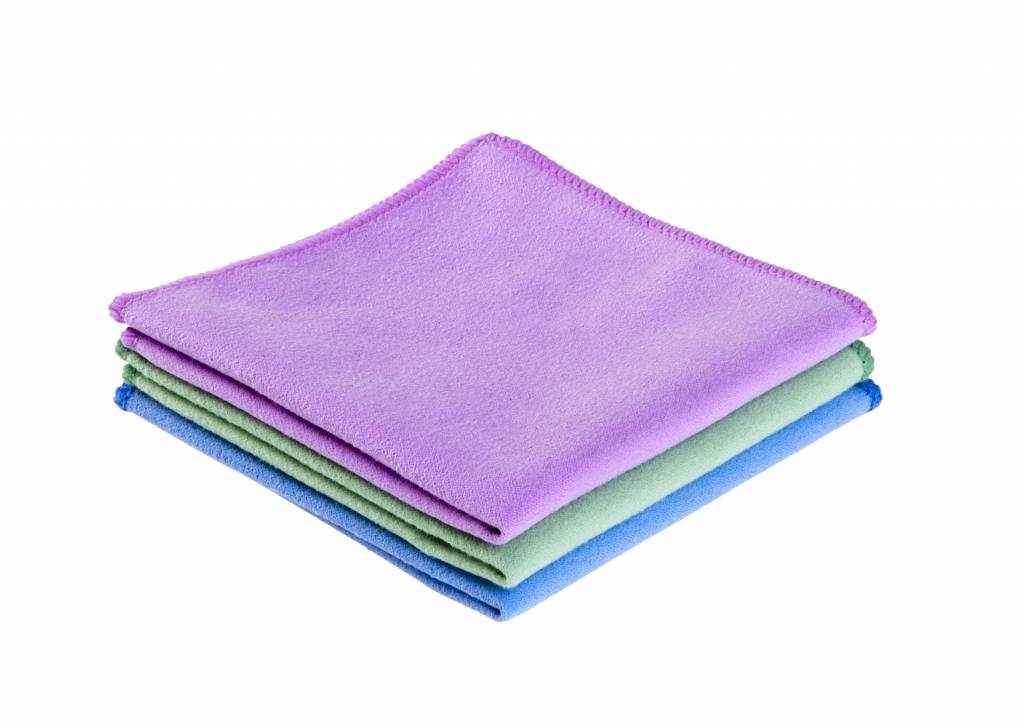 * This gift suggestion likely won't arrive by Mother's Day. So, this may be one of those 'it's coming!' gifts. I may be a little notorious for those! Ooops.
Bundle this gift with: a hair turban that saves you time blow-drying (absorbs 70% of the water in your hair in 10 minutes!), this top-rated facial night cream, or this Indian Healing Clay treatment (reviewers love this!)
4. Call me a little kid, but I still love to color. It's so relaxing! I love the coloring books for adults that you can find on Amazon. And, by 'for adults', I don't mean naughty stuff. Sorry. I'm talking beautiful patterns and designs. I bought this Paisley book probably 3 times because my little girls keep stealing it and coloring all my pictures! It's a good one. But, there are lots of great ones HERE.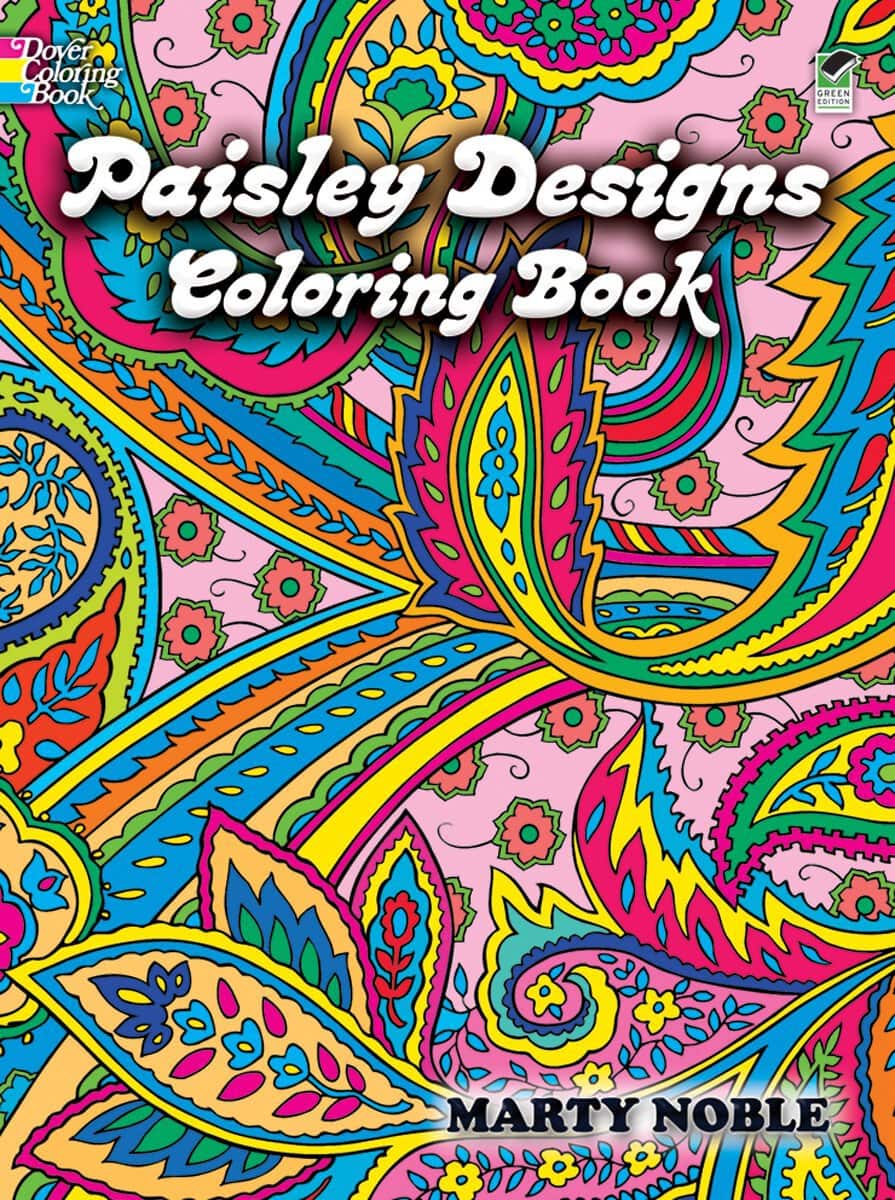 Bundle this gift with: my favorite Sargent Colored Pencils, a pencil sharpener, and a 5 lb bag of the yummiest grapefruit gummies (perfect to chew on while mindlessly coloring.)
5. Previously, I've been using a flat iron to make curls in my hair. I already have naturally VERY curly hair, but I usually straighten it, then add in a few loose curls. You know the look. Anyway, I didn't realize how much better my loose curls could look until I tried this thing, the Remington Curl Wand. It makes it easier for me to choose the size and looseness of the curls and best of all, it's only $19.99.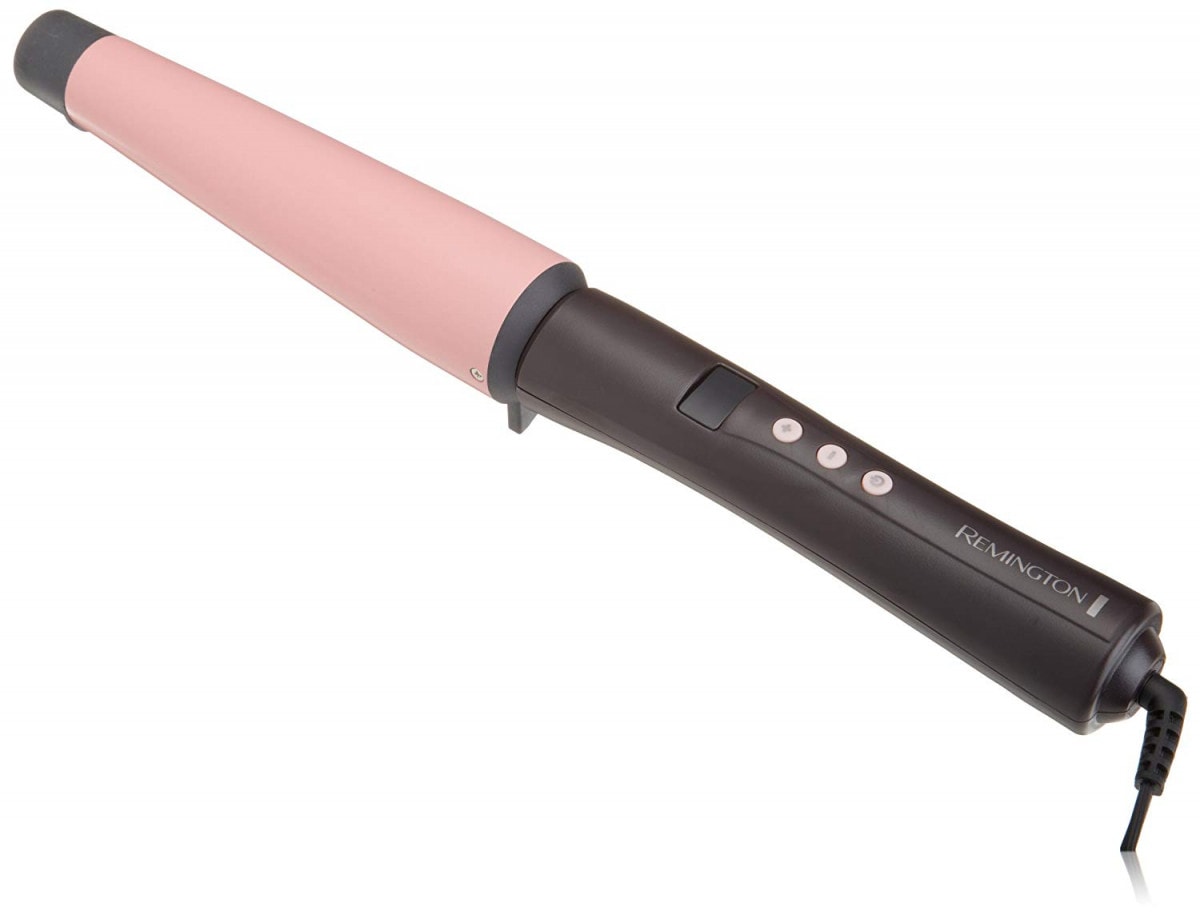 Bundle this gift with: this top-rated thermal protector with Argan oil, my favorite Betty Dain shower caps (keep those curls lasting longer!), or this best-selling Argan oil hydrating hair mask.
6. Not too long ago, I bought a really nice pair of bluetooth earbuds to wear at the gym. It ended up being a waste of money for me because I could never remember to charge them, so I never used them. I decided it would be better for me to just get a normal set of plug-in earbuds. But, I wanted them to be nice! I'm at the gym most mornings, so I felt like a little splurge to have nice sound over all the noise was worth it to me. After reading a lot of reviews, I ended up purchasing the Bose Freestyle Earbuds and am happy that I did! They sound amazing, fit perfectly and comfortably in my ear, and you can easily switch from phone to music, when you need to. I use them to listen to downloaded podcasts. 🙂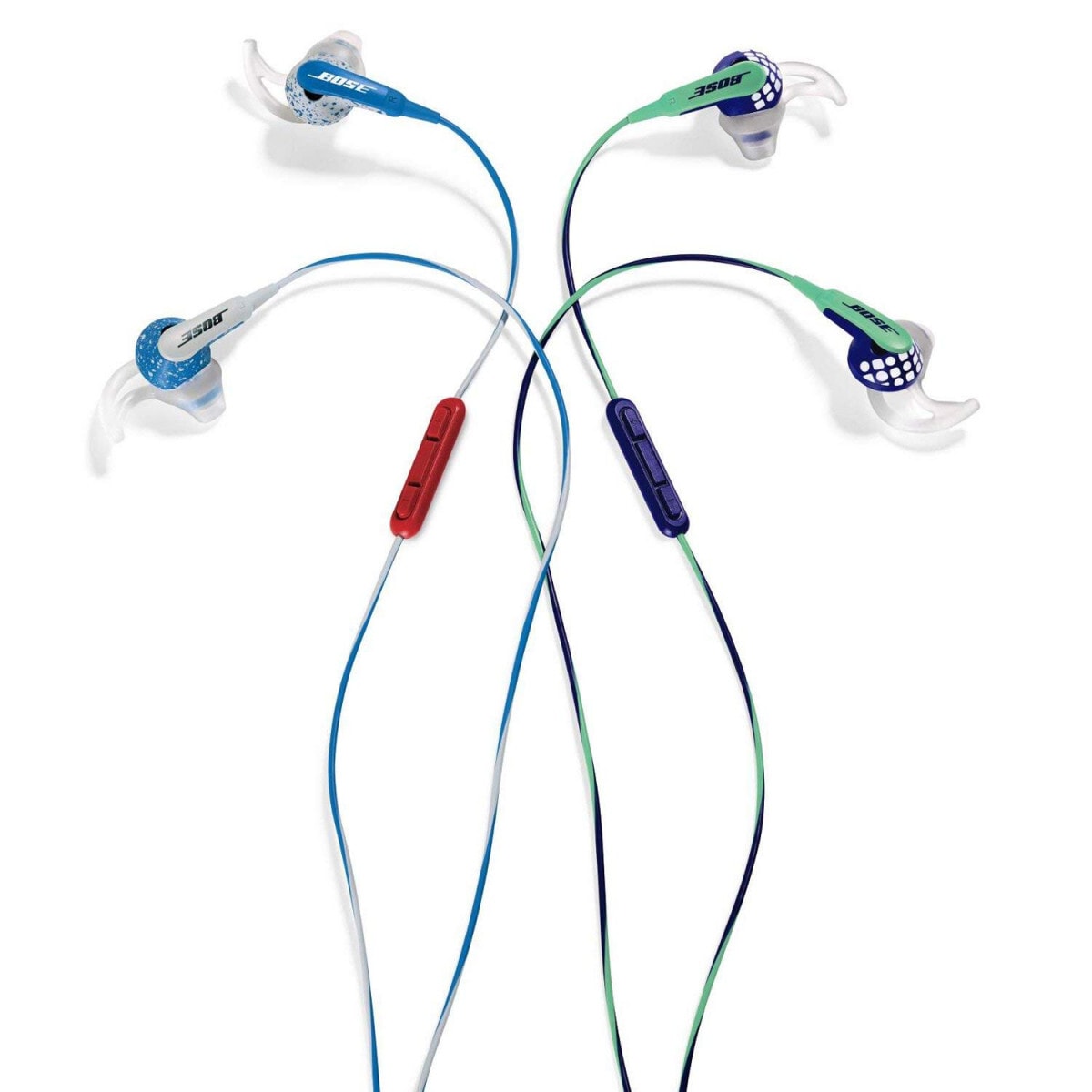 This is a pricier gift, but here are a few bundling suggestions: an armband to hold the phone while working out, a 5 lb tub of my favorite natural protein (healthier and doesn't hurt my stomach), or a Fitbit for tracking calories burned, steps, etc.
7. I am not currently pregnant, but I think I still need this Snoogle Total Body Pillow for my back. Actually, both my husband and I need one! We are always waking up complaining about our backs and I hear killer-good things about this body pillow. It might cut down on our cuddling, which I love, but a happy back sure sounds nice too. So, this isn't officially one of my favorite things yet, but I can see it going that way. Oh, and if you have a minute, check out the funny reviews on it! Specifically, the second one from the top…
Bundle this gift with: the Body Back Self-Massage Tool (I love this thing for working on my knots!), stretch straps (so much back pain is caused by tight hamstrings!), or a foam roller (I could roll my back on one of these babies all day long.)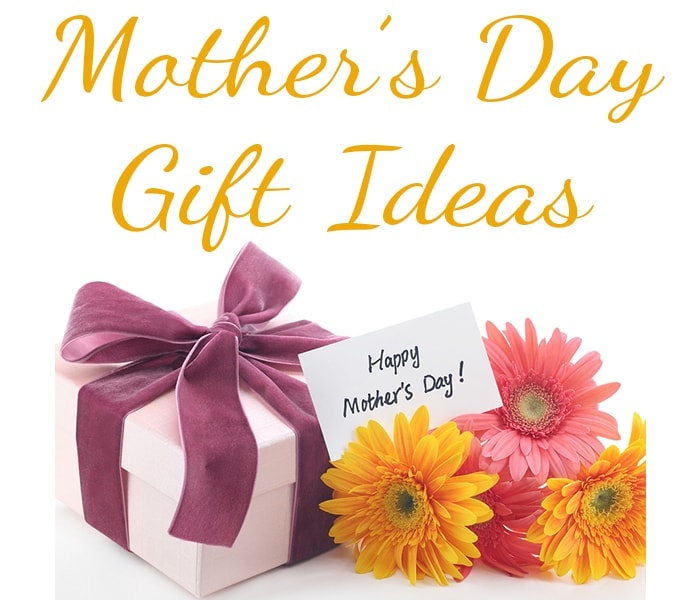 Need more Mother's Day gift ideas? Check out these past posts:
Mother's Day Gift Ideas
MORE Mother's Day Gift Ideas
My Favorite Things ~ Mother's Day Gift Ideas 2013
and a TON more gift ideas for women on Gift Idea Central, where I save ALL past gift idea posts!