Hello again, Leigh Anne here, from
Your Homebased Mom
. Whenever any of our children would ask their dad what he wanted for Father's Day or any other gift giving occasion his standard reply has always been "Children who obey." They would roll their eyes and then say, "No, dad really, what do you want?" I guess all that asking paid off because we have four wonderful children who although they didn't always obey have turned out to be wonderful, responsible, successful young adults!
Gifts for Men:
When Mariel asked me to participate in her Father's Day favorite things series I knew we had to come up with something other than "children who obey." My husband is a worker. He has to keep busy. He is usually out in the garden or working on some other project. One of our children is getting married this summer and we will be hosting a carnival reception in our backyard so there is a lot of work going on in our garden and on other projects so many of the items on his gift list are items to help him with all of his projects. For years we have borrowed a power washer from a friend. Jim has always dreamed of owning his own power washer. Men love their power tools. A power washer is at the top of his Gift List! The Honda GC190 would be just about right! We have a large cement patio area and driveway that needs a good power washing a couple of times a year. It's price is a bit spendy, but would make dad so happy! $479.00
The other tool he would love is his own rototiller so he doesn't have to borrow the neighbors. We've got lots of projects in the garden this summer so there is lots of tilling that needs to be done.
Both a rototiller and powerwasher might be a little out of the kids budgets, but dad is also in need of a new cordless drill since he has worn his other one out! This Black & Decker cordless drill and screwdriver would be perfect at $36.69.
If my husband isn't found out in the garden or in the garage working on a project he is usually found watching some type of sports game. To say he is a big sports fan is to put it mildly. Tickets to see any of his favorite sports teams play is always a big hit for a gift! The Portland TrailBlazers or the Seattle Mariners are always at the top of his list. Any sports logo clothing is always a good choice too! Check out Ticketmaster for the ticket price and schedule of your dad's favorite team!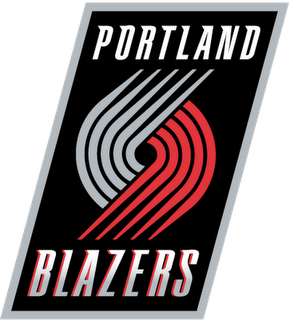 Dress at our dad's office is business casual and he has found the perfect shirt for work. The Eddie Bauer Wrinkle Free Shirt is his absolute favorite. He wears one every day to work. They really are wrinkle free. Just grab them right out of the dryer, hang them up and they are ready to wear to work. No ironing and no need for the dry cleaner! The regular price is about $60.00 but they go on sale often so watch for a sale. He was excited to learn that they are now available in a short sleeve version too. We'll be picking up a few of those for Father's Day gifts for sure!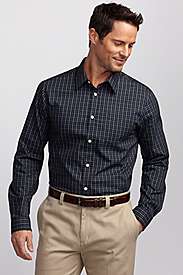 The next thing on his list would be a yummy steak dinner. To save money you could totally do this at home or you could splurge and treat him to a night out at a favorite local steak house.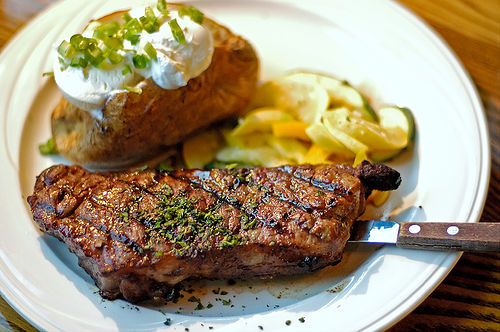 If you decide to cook that steak dinner at home maybe you could use dad's new BBQ tool set. We seem to go through one every year so Father's Day is the perfect time to replace it.
Cuisinart has a really nice 14 piece Grill Set
that has just about everything he'll need at $35.00.
Whether big or small, inexpensive or expensive I have discovered that dad's just love to be appreciated. A thoughtful card with a hug and a kiss can be just as appreciated as an expensive gift. Although a nice gift is always fun everyone wants to be loved and appreciated.
~ Leigh Anne