Rachel is sharing a genius idea to help parents survive summer by having the right attitude with the kids! It's a good reminder to reinforce good behavior in the kids and enjoy the (LOOOONG) summer together!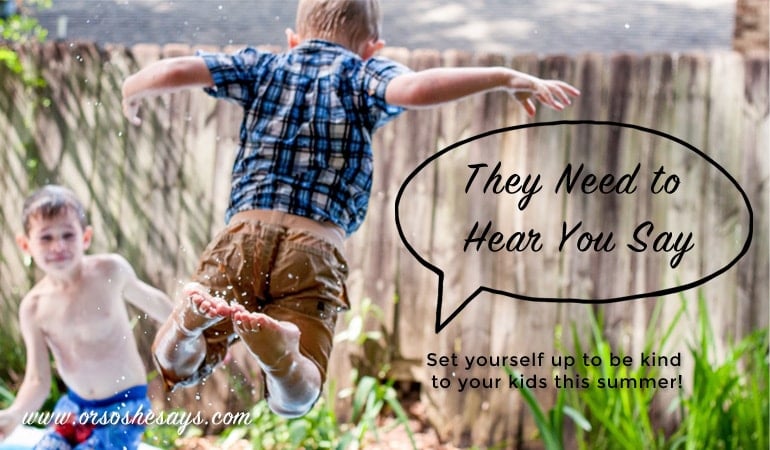 Hi all, it's Rachel from The Mormon Home back again. I love summer time with my kids, but I'll be honest: the days can get a little long! Without the school routine, it's easy for me to feel drained by the late mornings, with melting popsicles, and wet beach towels. This summer, though, instead of focusing on activities for the kids I decided to make a list of the things I want to do to be a better mom, starting with the things my kids need to hear me say. Hopefully this will help reinforce good behavior in my kids so we can all get along during the school break.
To keep this goal at the top of my mind, I made a simple list of kind phrases I want to keep on the tip of my tongue this summer.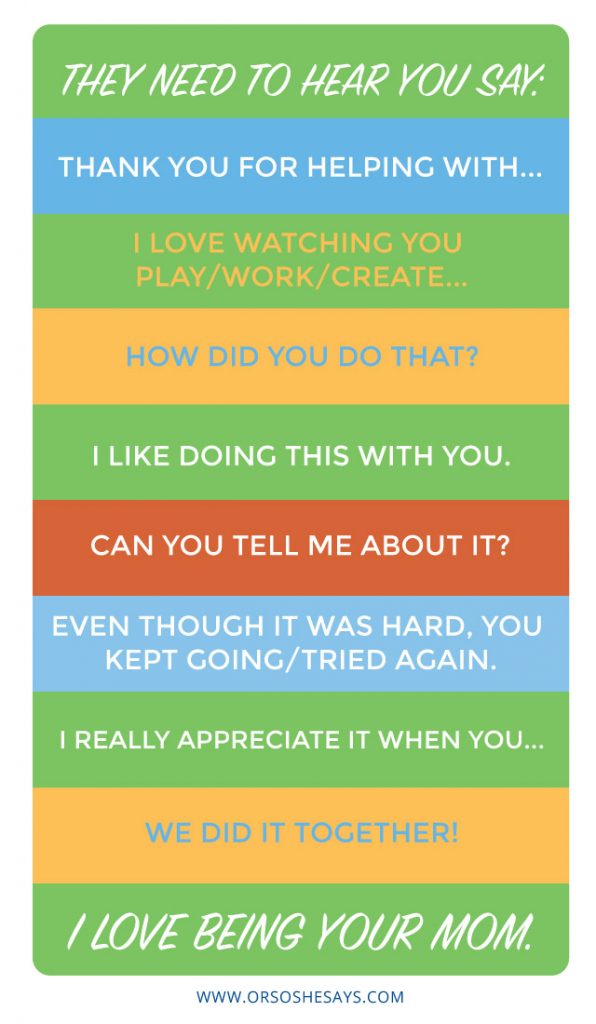 The image is designed to fit on my iPhone 5 screen (and yours)! Simply right click the list above and save it to your image library. You can choose it for your home screen or lock screen or both. For the rest of the summer it will pop up every time I check my phone as a simple reminder of the things my kids need to hear me say. I do love being their mom! I want to make sure they hear me say it several times each day, even (or especially) during the summer months when we see each other all the time.
You can also print it out in PDF form! Just click here for a full page, full color printable you could hang on your fridge or bulletin board as another reminder.
Here are some more posts that might help you all get through the summer with a smile:
Summer Bucket List + Boredom Busters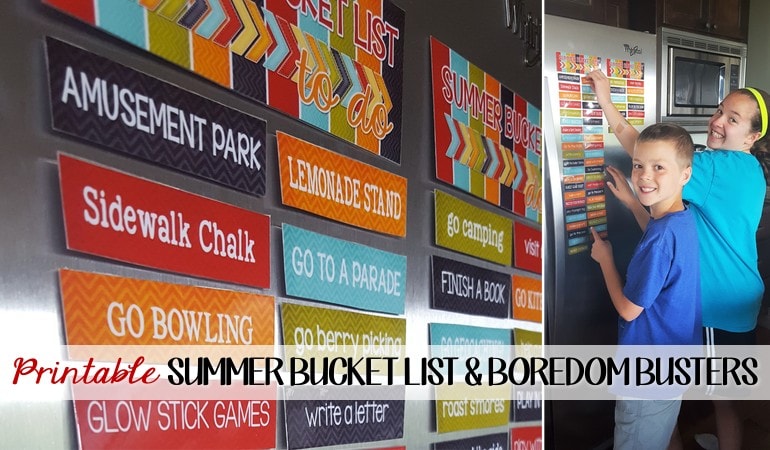 Mini Fruit Kabobs – Fun and Delicious Use of Summer Fruit
My Parenting Trick for Sibling Rivalry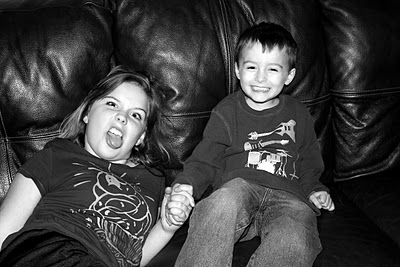 Save
Save