Is that not the cutest logo you've seen in a long time!?! I love, LOVE it, and I LOVE all the fun deals (I mean "steals") that get featured daily on Sassy Steals! In preparation for this giveaway, I signed up for their daily email featuring all their new steals. I've actually really enjoyed opening up my Sassy Steals email each day to see the crazy, fun and unique things that are offered. There's stuff for me, my kids and my home … all in one place!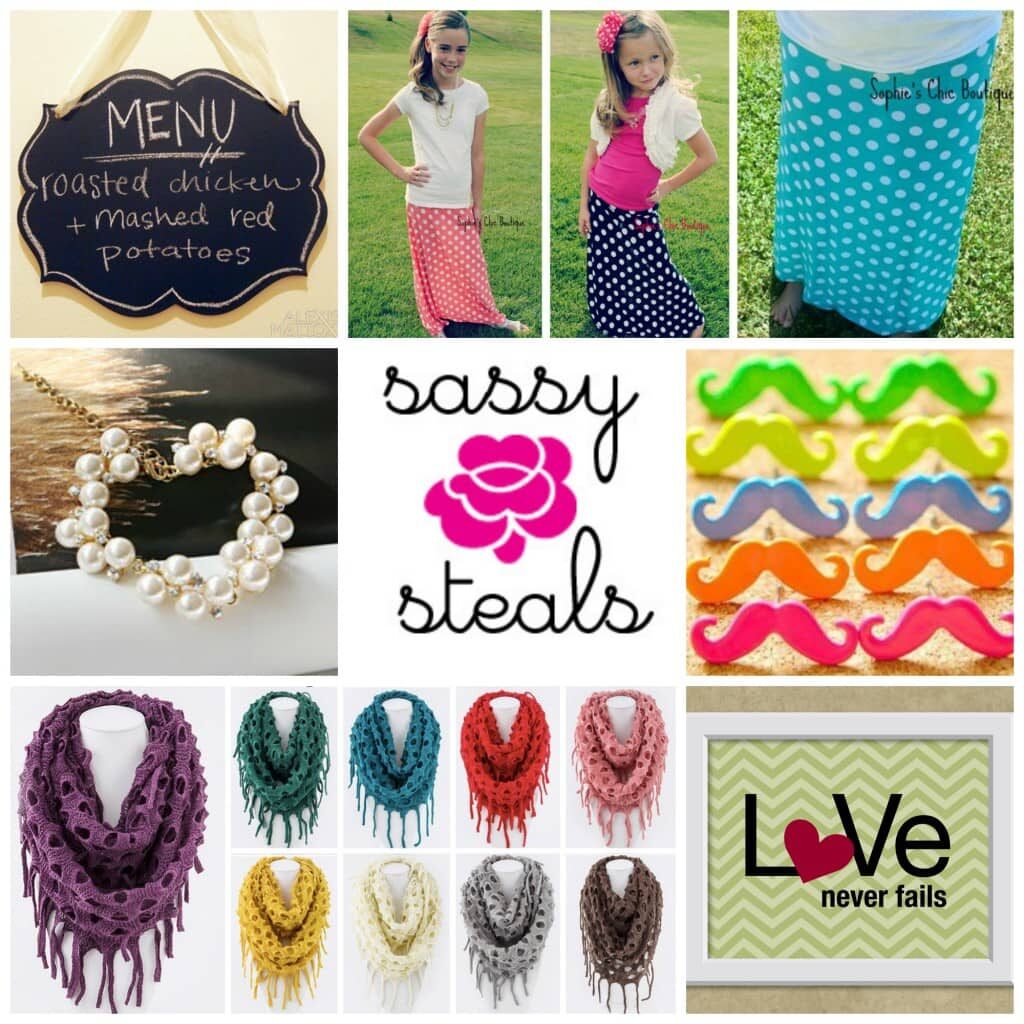 Sassy Steals is a family run business, which I'm totally in favor of! And I also think it's awesome that Sassy Steals features products from WAHMs and small businesses, which I'm always happy to support!
If you haven't already discovered the online shopping fun that is Sassy Steals, then click on over now! But before you do, be sure to sign up below for the fun giveaway sponsored by Sassy Steals. You could win a Polaroid 300 camera with film to take pictures of all the cute "steals" you find at Sassy Steals!

Polaroid 300 Camera:
Takes business card size instant color photos, auto flash in low light, auto adjust
Electronic shutter 1/60 second, manual exposure compensation
Four scene settings help capture the perfect shot in any light
Works with Polaroid 300 instant film
Comes in purple, blue or black (winner chooses color)
Also, Sassy Steals is offering a 15% off your first purchase if you enter the code SassyS15 at checkout! Happy shopping!