My cute neighbor brought these over one day, and I ate them so fast Nick didn't even have a chance to try one! So I made these for him today. They are so easy even the kids enjoyed helping me. It actually took a couple of tries to get them to "look" just right. But no one minded eating the "ugly" ones:)
They're perfect for a St. Patrick's Day treat!
The cast of characters: Oreos (any kind will do, although I wouldn't use Double Stuff). 1 8 oz block of cream cheese, 1 pkg of white chocolate chips, and green food coloring. (You could do the Vanilla Oreos and milk chocolate chips, Peanut Butter Oreos and milk chocolate chips- whatever floats your boat, my favorite is the Mint Oreos and white chocolate)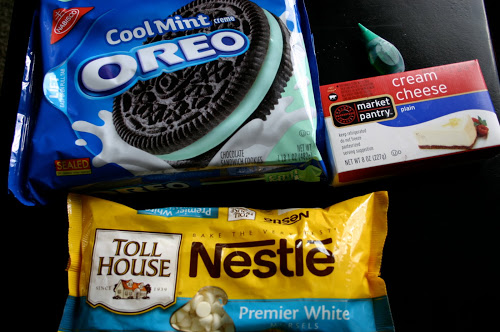 In a food processor or mixer, mix the whole package but 3 cookies. When they are broken up finely, add the softened cream cheese and mix together.
Roll the mixture in to small balls, on a cookie sheet with wax paper. Freeze for 30 minutes.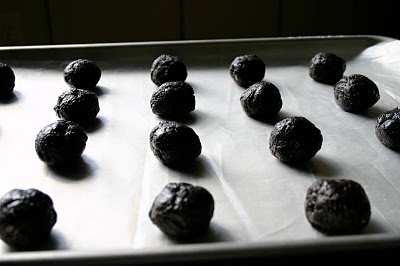 Over low heat, melt the chips. Remove from heat and add food coloring. Let cool for a few minutes.
One by one, dip the balls into the chocolate. Remove with two forks, letting excess chocolate drip off. Place them back on the cookie sheet and put in the freezer until you are ready to eat or serve them. Enjoy!