Hey newsletter friends! Here's the product picks promised to you…
(and, if you're not signed up for the Sunday Seven newsletter, come join us!!)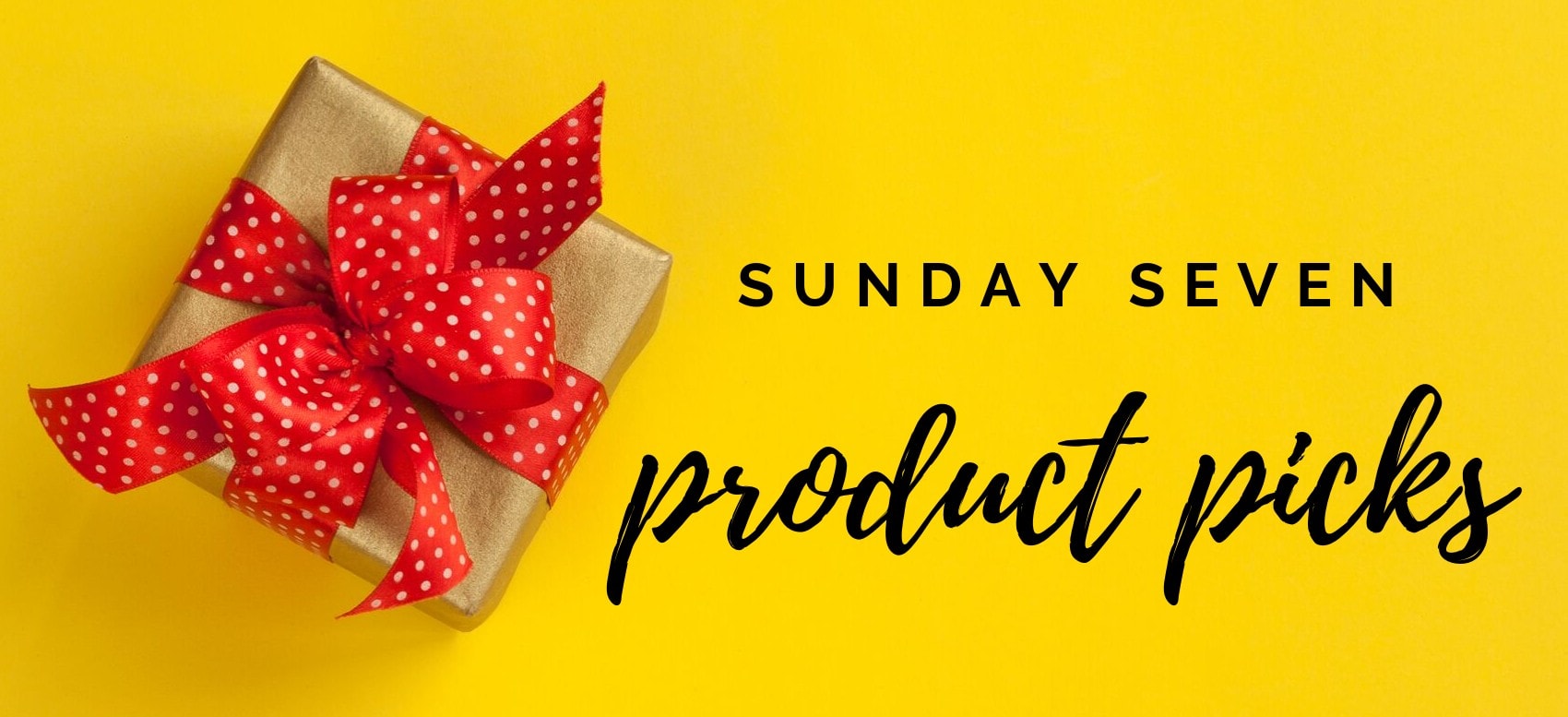 Issue No. 7 ~ Product Picks
Did you see that Toy Story 4 just came out?? It would be a fun one to watch at home with the littles this week. OR, if you want to gift the movie, say for Christmas, bundle it with the Toy Story 4 Little People set… because Little People have always been awesome. Sometimes I daydream about scouring Ebay to track down and buy the ones I used to play with as a child. Memories.
You would probably laugh if you saw my outdoor fridge, filled with all sorts of protein drinks, and stacks of boxes of protein next to my fridge, waiting for a turn to fit inside. Protein and water… that's about all I drink, so I tend to be pretty protein-opinionated. Over time, I'll share with you the different protein drinks I love, but here's one. The Pro Series Muscle Milk with 40 grams of protein per bottle. It's straight up nasty, but 40 grams of protein that doesn't hurt my stomach (lactose intolerant), ready to drink whenever… it's worth it. I try to get in around 140 grams per day, so this one bottle really helps me knock out a chunk of that. My biggest piece of advice… avoid the vanilla flavor, unless you love chugging Pepto Bismal. It's literally the exact same flavor.
I like to keep a stash of extra gifts for kids in my house, ready to use for birthday parties my kids are invited to. The stash includes things like lotions, earrings, R/C cars that I got at Toys R Us going-out-of-business sale, bags of treats, etc. One of the items I keep on hand are these glitter highlighters… because, glitter! They're fun to give with a book, journal, stickers, or anything involving paper. They would also make great stocking stuffer or "friend gifts" for your kids to give away… 'You're one of the highlights of may life!'
In last week's newsletter, I was talking about my search for the perfect cozy sweater cardigan to throw on whenever I'm feeling chilly at home. I mentioned a few I was looking at… and now, well… I found a few more. I actually bought all 3 of these because Zappos makes it so easy to send back anything you don't love. I'll keep what I love and return what I don't!
Hard Tail Slouchy Cardigan ~ Billabong Sweetest Things Sweater ~ Free People High Hopes Cardi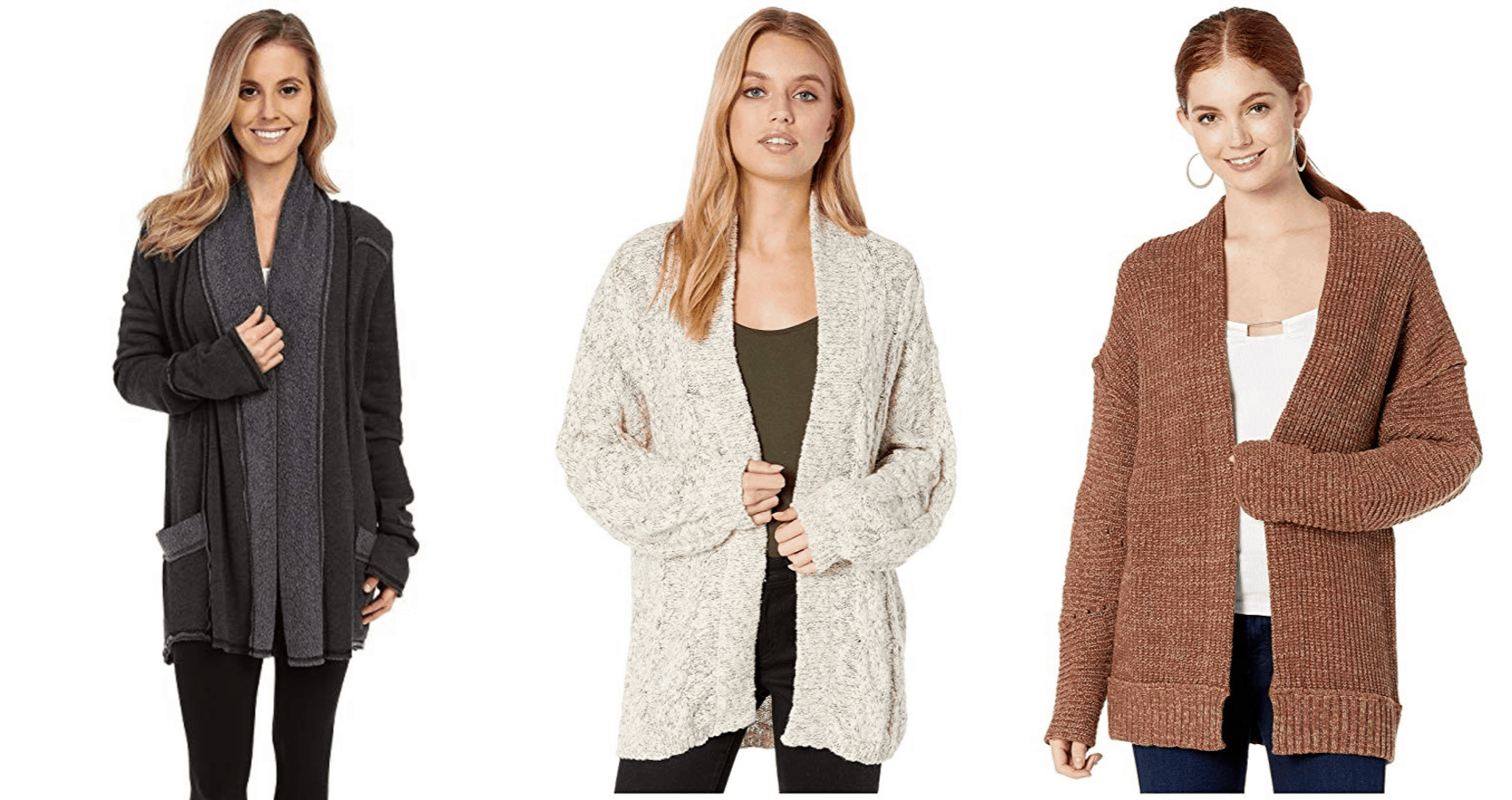 So, a few months ago I noticed that my eyelashes were getting really thin. I don't know why it took me so long to realize that it was my eyelash curler pulling them out, or loosening them. I thought it was something hormonal! Ugh. Anyway, it got to the point where my eyelashes were almost gone and it was such a bummer. Luckily, I had an unused tube of Babe Lash on hand. I started using it every night and within a couple month, my lashes grew longer than they've ever been. They almost look fake! It's kinda crazy. So now, I just apply the Babe Lash about 2 or 3 times a week for maintenance. It's the best. As convenient as fake lashes sound, I love not spending a couple hours getting them done every few weeks, and just having real, long lashes.
Have a great week!