This is a Sponsored post written by me on behalf of Marie Callender's for SocialSpark. All opinions are 100% mine.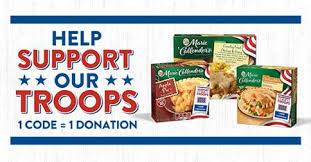 If you've ever lived outside of America, you know there are many things from home that you start to miss. Imagine being part of the many deployed troops who live in remote locations for extended periods of time with almost none of the comforts of home. Some of our readers may not have to imagine what that would be like. But for the rest of us, it's something we can only begin to understand. However, we can ALL help make remote operating bases more enjoyable by supporting Marie Callender's Comforts From Home Project – "a program dedicated to bringing the heartwarming feelings, flavors, and favorites of home to those who miss it most."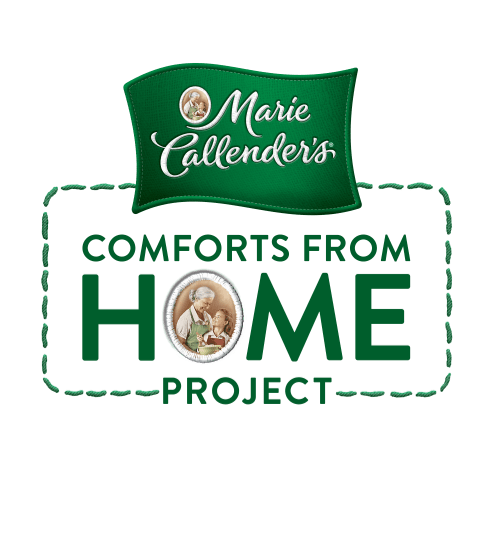 All you have to do to help Marie Callender's support the brave men and women of the U.S. military is to enter codes from specially marked packages of Marie Callender's meals or desserts.
For every code entered at Comforts From Home, Marie Callender's will make a donation to USO2GO.
USO2GO is a USO program that ships "kits" filled with electronic gaming, sports and musical equipment, books, personal items and even bean bags to remote bases. The goal is to turn remote bases into places where troops can feel connected to home. What a great cause!
USO2GO bundels have already been shipped to more than 750 remote locations including Afghanistan, Iraq, Egypt, Jordan, Australia and Northwest Africa. With our help, Marie Callender's and the USO will be able to send many more bundels to deserving troops!
So, the next time you're grocery shopping, keep the troops in mind and pick up some specially marked Marie Callender's products. Go to comfortsfromhome.com and enter your 8 digit codes. It's that simple! Then hand your empty box over to your three-year-old and watch it become a fascinating toy – haha.
Seriously though, please help support our troops and show your gratitude for all they do to make our country a safe place to live! It's the least we can do!
Visit Comforts From Home to learn more about the USO and USO2GO bundels, and follow Marie Callender's Facebook for updates and product tips!
For every entry by 1/31/2015 of an 8-digit code found on participating products, Marie Callender's will donate $.50 to the USO2GO program. Guaranteed minimum donation: $100,000. Maximum donation: $250,000. Limit 5 code entries per person/computer each day. Valid in U.S. only.