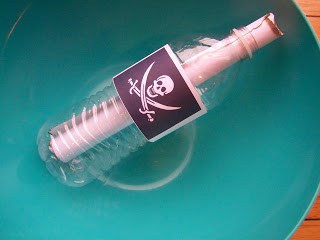 When my husband turned 33 years young, I decided to celebrate by bringing one of his favorite childhood movies to life. With the help of my friend, I threw a really fun
Swiss Family Robinson Birthday Adventure
!
(Oh, yeah, the party was a total surprise to my husband Steve, and we threw it together in less than a week!)
Here's what we did…YOU can do it too!:
THE INVITES: message in a (used water) bottle.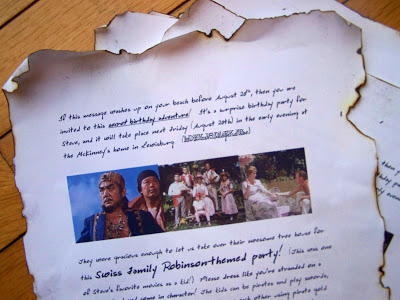 THE VENUE: wooded backyard with awesome tree house…all of the kids loved it!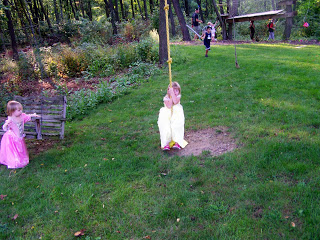 THE CREW: guests came dressed as pirates/castaways/desert-islanders…one kid even came as a monkey!
SEARCHING FOR TREASURE: the pirates searched for buried treasure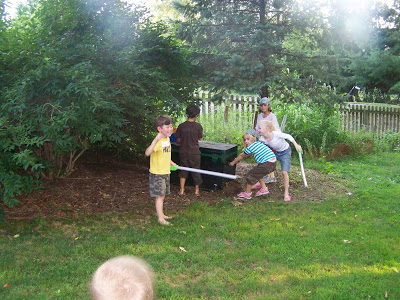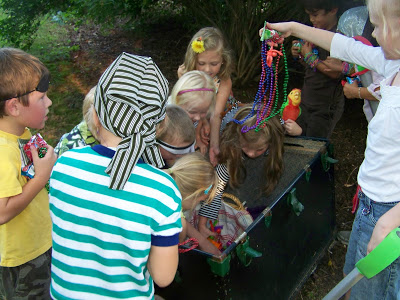 …and played capture the flag in teams…using "items that washed up on the beach" to protect their flags!
THE GUEST OF HONOR: was kidnapped by rogue pirates, taken from his home, made up to look more "sea-worthy", blind-folded, and taken captive to his surprise birthday party.

We were all pretty surprised to see his face painted up when they removed the pillowcase from his head! The birthday boy was a very good sport!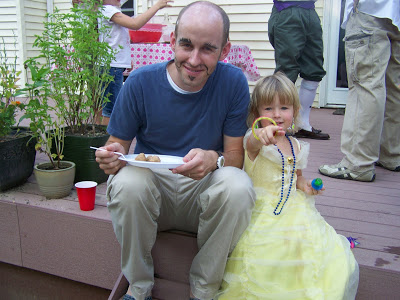 COCONUT CANNONBALLS: water balloons doubled as coconut bombs and were used to protect the kids' forts just like in the movie.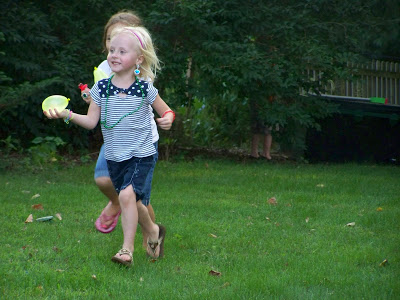 PIRATE IDENTITIES: everyone took on a pirate persona for the party…I was "one-legged Randy". There was also Twitchy McGee, Lady Killgrew, and Scurvy Legs Jones…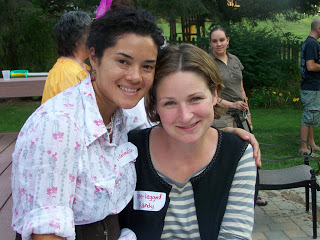 ENDLESS IMAGINATION: as the evening progressed, the princess turned black widow. There was constant sword-fighting, boobie-trapping, and role-playing. So fun!
PLAY, PLAY, PLAY: …I only took a few photos, so this doesn't represent all of the guests and fun outfits/play that was happening, but there were pirates, pirates everywhere.

THE FOOD: guests had a nice selection of pirate and islander food to choose from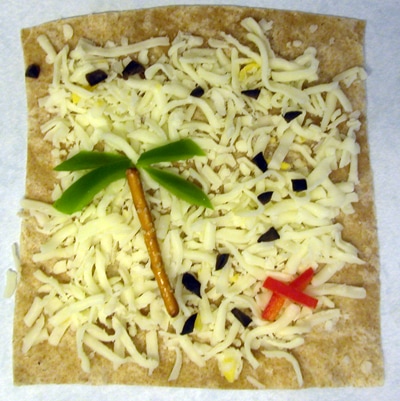 We made Treasure Map Quesadillas…yum!
Smuggler's Cupcakes that looked like this (found
here
). We also served "
Cannonball Curry
" over rice and ate it pirate-style, with our hands and flatbread.
THE DECOR: very simple-to-find items recovered from the shipwreck…jugs, candles, a grass umbrella, island flowers.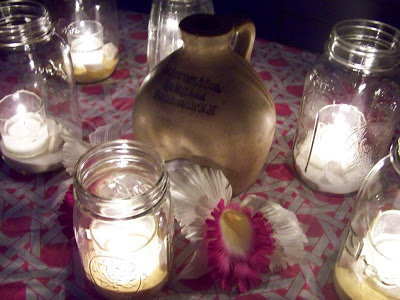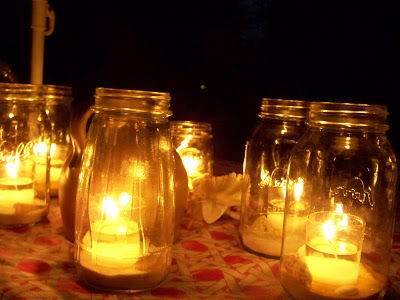 THE MOVIE: we hung a bed sheet from two trees and when night fell, we had an outdoor showing of The Swiss Family Robinson.
The children and adults were so happy
It was the perfect summer evening!
A party like this has endless possibilities…something for everybody!
What's summer anyway…without a little adventure?
I'd love to hear your summer birthday party ideas!