Scary movies are fun to watch and cuddle up to! With Halloween coming up, we definitely need to tell y'all what everyone's best picks are- I asked YOU and here's what we got…..
Every movie list need's an Audrey Hepburn movie on it!
Wait Until Dark
was the top pick…..
Audrey Hepburn's last Oscar nomination was for this thriller about a blind woman, a con man (Alan Arkin), and a doll full of heroin. Thanks to Hepburn's husband, a photographer who does a good deal of traveling, she's unknowingly come into possession of said doll, which was given to him on a plane by a comely young drug runner who winds up dead. I like that this movie is "creepy" and not gorey. I would definitely "wait until dark" to watch this heart stopping flick!
Ghost story meets paranormal mystery in Disney's PG family spookfest, a rare kid-friendly scary movie that still manages to frighten. American girls Lynn-Holly Johnson (Ice Castles) and little sister Kyle Richards move into a secluded British manor cradled in a mist-shrouded forest, home to a ghostly guardian angel and a decades-old mystery that still haunts the place. –Sean Axmaker
Disney "done" it with this one. Great for today's kids if you don't want all the blood and gore. It's "naturally" scary. Bette Davis might freak 'em out too.
I love this show! It got 4 and a half stars on
Amazon.
The reviews speak for itself.
*
This is how a Halloween movie should be made. Fabulous acting, noting to scary for the little ones and we never get sick of watching it. I am on my second copy as my kids have ruined the first. Bette Middler is amazing in her role! A real treat for young and old. Well, older!
*Although this is classified a children's film. It is just too funny for just kids! I am not sure how many times I have seen this but it is delightful every single time.
*
Bette Midler is great in this Halloween show. Lots of fun, not too scarey for young ones.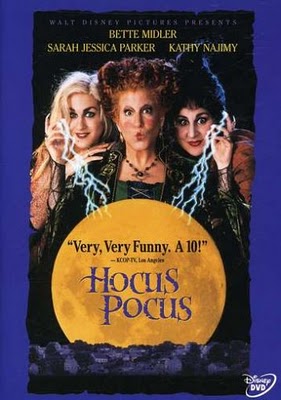 I've never seen this flick, but Nick assures me it's a keeper! In
Lady In White
, Lukas Haas plays a young boy who gets locked in his schools cloak room around Halloween. While locked inside he is terrified to see a little girl murdered. The killer returns to the cloak room and tries to kill him as well. He is rescued and then haunted by the little girl who wants him to find her killer. Then there is the mysterious Lady in White living in an old, run down who seems a ghost herself. Frankie and his brother try to solve the murder, the killer is waiting. A great ghost story!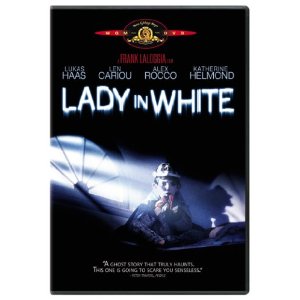 It's not a Halloween movie, but it's a good "oldie" and when's a better time to get caught up in Tom Hanks' "suburbia murder mystery". The Burbs is a great movie, with great lines. It's easy to relate to- aren't we all nosy neighbors at one time or another?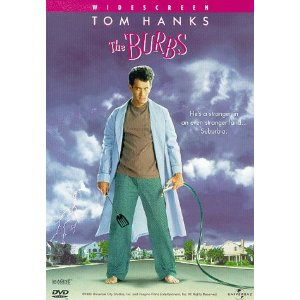 What is a Halloween Family Movie list without
It's The Great Pumpkin Charlie Brown? This is especially great for little ones. The Peanuts Gang and Snoopy make a great Halloween for viewers of all ages- it's going to be a Halloween tradition in our home!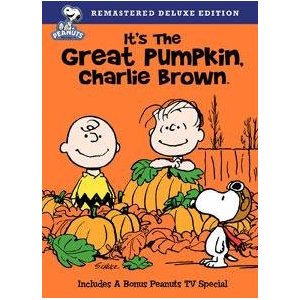 What are YOUR favorite Halloween movies?