Hi everyone! I'm Karen, Mariel's Mom. Mariel asked me to share a recipe with you, and since I was a little short on time this week, I thought I would share a
very easy
yet delicious tropical delight. In fact, Mariel's husband, after trying this said that it was "the most refreshing thing he has ever tasted, ever!" So there you go, there's an endorsement. This is really a very fun desert that is always a big hit at parties or get-
togethers
.
So basically, cut up a variety of different fruits, whatever you like, grapes, strawberries, kiwis,
mangos
, watermelon, blueberries, etc.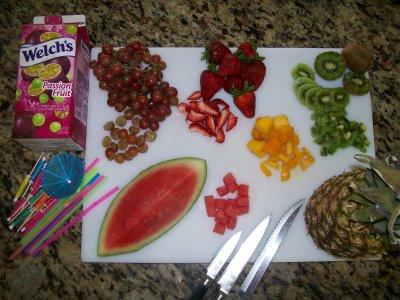 Cut a whole fresh pineapple in half, as pictured. Cut off the green top.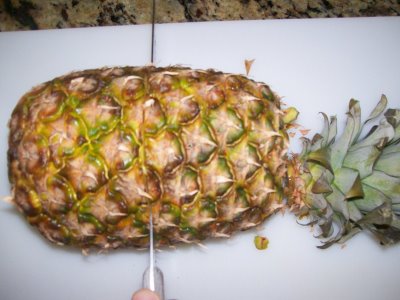 You are going to be making bowls out of the two pineapple
halves
.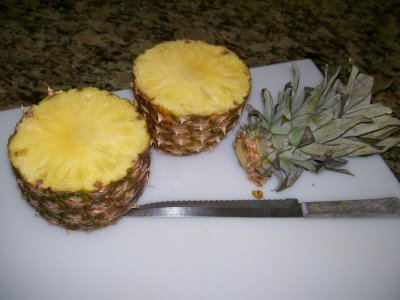 Holding your knife vertical, cut around the inside of the pineapple, then start cutting out wedges. They pop out pretty easily. When you've done all you can with wedging you'll have to finish off with a spoon. Don't forget to use the pineapple you cut out to add to your other cut fruit.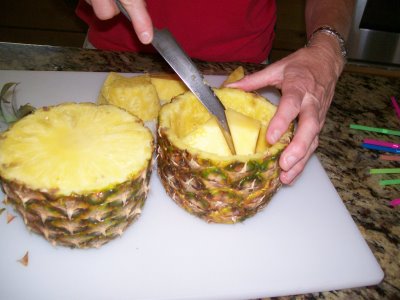 So now you have a beautiful bowl of mixed fruits, and two pineapple "bowls."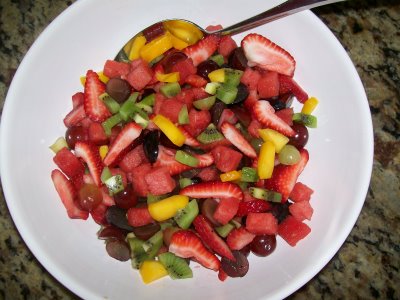 You'll need some Rainbow Sherbet ice cream and some Passion Fruit juice. You will also need straws and little paper umbrellas.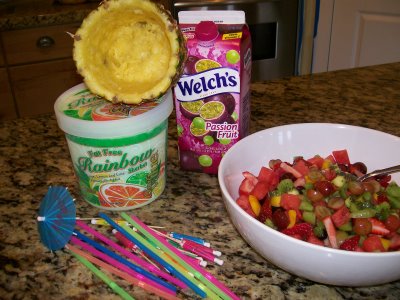 Scoop in a couple scoops of the sherbet, then top with some big spoonfuls of the mixed fruit.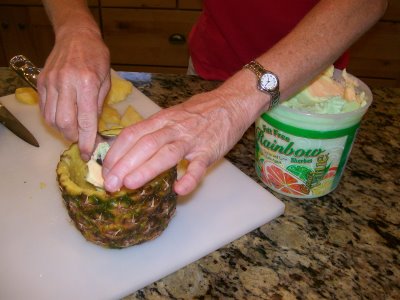 Pour in the Passion Fruit juice.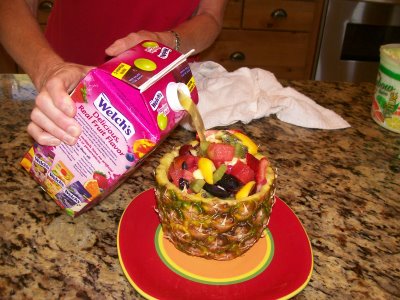 Add a straw and a paper umbrella. You'll also need a spoon, and…
Wallah! You have a very festive, deliciously
refreshing
, Tropical Passion! Enjoy!