Happy Monday OSSS readers! Heather here with a fun "snow" game for you and your family. For about the first two years of posting on my blog, FamilyVolley.com, I always posted a family game on Fridays. Hence the name of my book, Family Fun Fridays, named after the games that I posted weekly. Hands down, one of the games that has gotten the most attention is "Shoveling Snow." You have all the resources you need, right in your house, and it will provide laughter and bonding to help your family come closer together and make memories too!
Here is what you need…
Vaseline
Cotton Balls
A way to keep time
Bowls for each player
How to Play…
Put everyone in a circle either sitting on their knees or sitting around a table. Each player needs a bowl in front of them and a pile of cotton balls next to the bowl, scattered loosely in front of them on the table. Put a dab of vaseline on the tip of each player's nose.
The object of the game is to place the cotton balls into the bowl using only your nose. Make sure everyone's hands are down or behind their back during the game. After 1 minute, the one with the most cotton balls in their bowl, wins.
We like to play by taking turns one at a time so that we can watch each other. We use one bowl, each player takes a turn and then counts how many cotton balls they got. We dump the cotton balls out and the next person takes their turn. This is a great time for pictures.
The real question, ARE YOU BRAVE ENOUGH TO PUT VASELINE ON YOUR NOSE?
Want more family game and group game ideas?? Check out this past post: Over 20 Family Friendly Group Games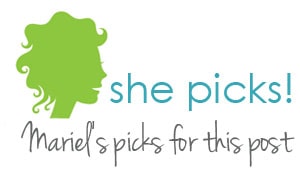 ~ It can be hard to find a family game that is fun for both younger kids and adults, but I have the perfect one for you… my kids love playing this game and it's definitely not hard to convince dad and mom to play. 🙂
~ If you're traveling for Christmas this year (or any time of the year), this travel game is one of my kiddo's very faves!
~ Okay, this mostly made me laugh and it would actually make a pretty great white elephant gift. I know my husband would love it!
She Picks 2014 is coming the last week in November! Lots and lots of Christmas gift ideas coming your way, so get ready!! It's the biggest OSSS event of the year and you're not going to want to miss it. In the meantime, bookmark or pin Gift Idea Central, where all of Mariel's gift ideas are stored for your gift giving needs.