Hello, it's Victoria again from Creative Home Keeper!
I don't know about you, but I'm a little emotionally allergic to cleaning. I hate it, it's not something that is fun for me but unfortunately it's something that has to be done. The irony is not lost on me with my blog being named Creative Home Keeper that I don't enjoy cleaning but that's where the creative part comes in!
There will always be tasks, responsibilities, chores and jobs we don't enjoy doing BUT there are ways to make it more enjoyable doing. If you think about it long enough, you'll realize that you have to start to somewhat enjoy cleaning unless you want to hire you local equivalent to "Tidy Tn cleaning services" all the time and go broke.
Today I want to share with you my top 4 ways to make cleaning more enjoyable.
Get it Done First
A few years ago I read the book, Eat that Frog! and it has completely transformed my procrastinating ways. Eating the frog means taking our biggest, challenging or unpleasant task and getting it done first. When we knock it out, everything else throughout the day seems more manageable, even enjoyable.
When we get the cleaning and chores done first thing in the day, we free up the rest of the day for other fun activities or projects. Now that summer is almost here no one wants to come home from a fun day at the pool, or other fun activity, and tackle the cleaning. You're hot and tired, the last thing you want to do is clean!
I know not everyone's schedule allows for getting the chores and cleaning done first in the day, but if yours does take advantage of it!
Make it a Game
My kids are still young enough where I can convince them just about anything can be fun, as in cleaning. Just a simple tone change in my voice can get them excited… "Who's ready to do some cleaning?!?!?"
Another fun way I can get them, and myself, motivated to do a little cleaning is by making it fun through a beat the clock game. Making it a game by setting the timer is a good motivator for all, not just kids. A lot of times I will set the timer for myself just to race through and get the job done before the timer goes off. I know I sound weird, but I find it very rewarding to complete a task before my phone dings. Anyone else with me on that?
Pump up the Music
I have several favorite music streams set up on my phone for different purposes from exercising, quiet tranquil times and even for cleaning motivation.
Set up your playlist to include favorite, upbeat songs for you to sing or dance to while you are cleaning and you may even forget you are cleaning, especially if you have a big task to complete.
Listen to a Book or Podcast
This one is my favorite! I will purposefully set aside certain podcasts or audio books that I know I want to listen to for, for house cleaning time.
When I know I have something I'm looking forward to listening to but I only allow myself to listen while cleaning, I am much more motivated to get to work!
Cleaning and chores are things that have to be done but we can remove some of the boring and mundane feelings from it by creating an environment that is fun and enjoyable.
What are some ways you like to make cleaning a bit more enjoyable?
~ VICTORIA
Here are some more posts to make cleaning more enjoyable:
The Best Cleaning Cloth in the World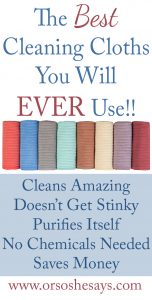 10 Ways to Remove Toilet Bowl Stains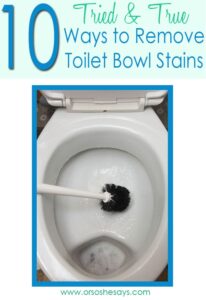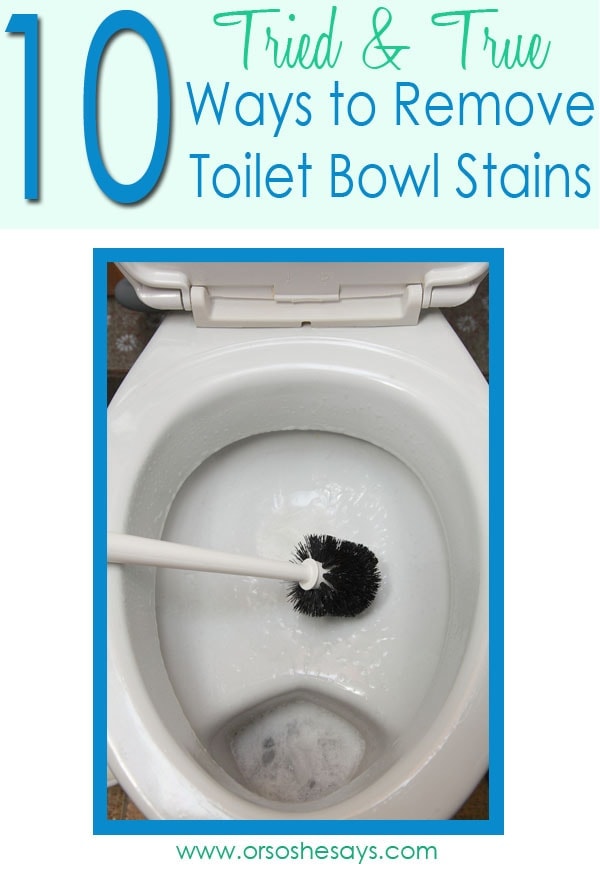 Homemade Recipes for Green Cleaning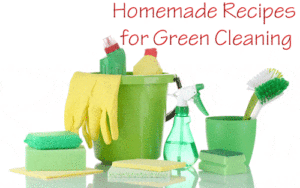 FREE Plant-Based Cleaning Products from Mrs. Meyer's (Until April 2018)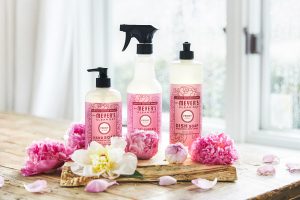 AND… if you want to read about our most favorite cleaning products ever, here on 'Or so she says…', CHECK OUT THIS POST! (There is an amazing video of an experiment showing how well they work… you gotta see it.)