Hey friends! It's no secret that I LOVE shopping. More specifically, I love finding gifts for people. Hence, the major collection of gift ideas on the blog (See Gift Idea Central.)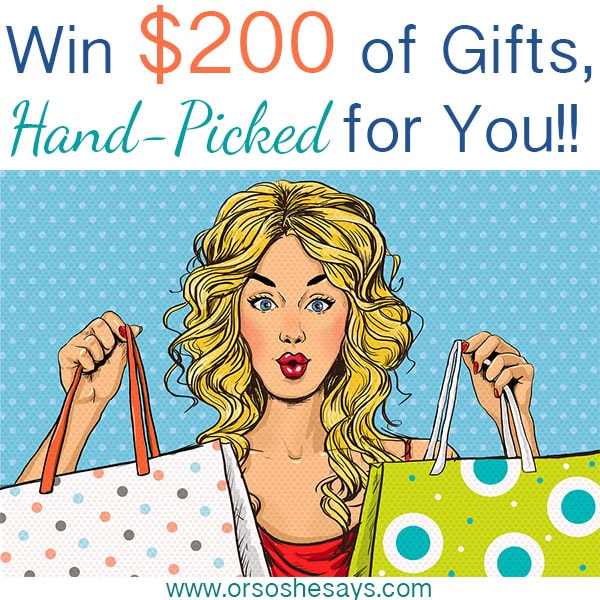 Soooo…. I thought, why not try picking some gifts for YOU?? I'll have you tell me about yourself with 10 words and whoever wins will get $200 of products, picked by me, with you in mind, from my favorite online shopping site, Zulily! Sound fun?? I think so!
There are several ways to enter to help you earn additional entries. Good luck!
$200 Hand-Picked Gifts Giveaway