Hi!  I'm Jo-Anna, and I am a stay-at-home mom to 2 sons and a daughter, and wife to an amazing and supportive husband. We live in the suburbs of Canada, and we strive to live life simply and lovely!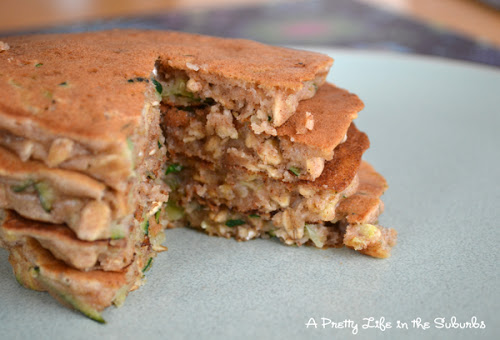 I served these Zucchini Bread
Pancakes
last night for Backwards Dinner!  I do that sometimes, I'm crazy like that.  ha ha!  With the hubby out stampeding, dinners are a little relaxed.  Maybe a lot relaxed?  😉
My kids really enjoyed them, and they aren't really big fans of zucchini!
These pancakes are hearty, dough-y, and have extra nutrition with the added zucchini and oats.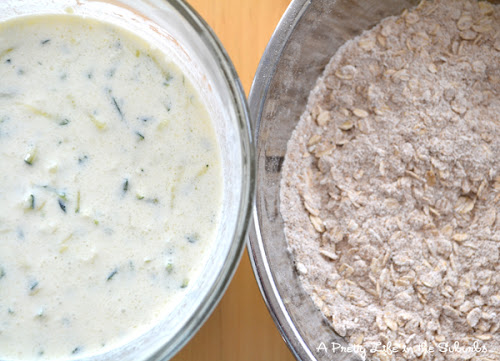 Zucchini Bread Pancakes
Zucchini Bread Pancakes
Ingredients
1 cup oats
½ cup all purpose flour
½ cup whole wheat flour
½ cup brown sugar
2 tsp baking powder
½ tsp baking soda
1½ tsp cinnamon
¾ cup sour cream
¾ cup milk
2 eggs
1 tsp vanilla
¼ cup melted butter
1 small zucchini, grated
Instructions
Grate the zucchini. Then between a towel, squeeze out as much liquid as you can.
Combine oats, flour, sugar, baking powder, baking soda, and cinnamon.
In a separate bowl combine sour cream, milk, eggs, vanilla and butter. Mix. Add zucchini.
Add the wet ingredients to the dry. Combine.
On a medium heat preheated griddle, scoop ¼ cup of the batter for each pancake.
Notes
I used a small zucchini. My thoughts on this are, the more zucchini you use, and the less you wring it out, the more mushy your pancakes will be. So the amount of zucchini you use, is up to you... If you would like them more dry, I would suggest half of a small zucchini.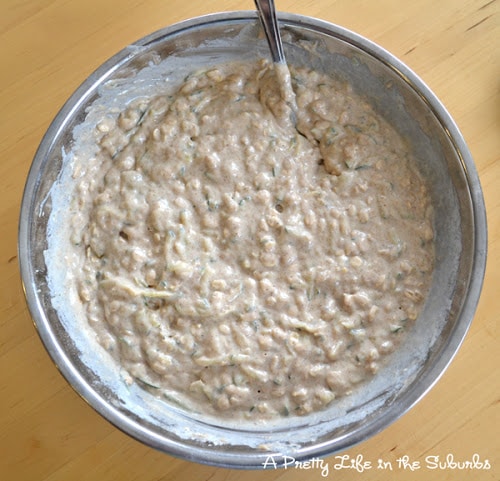 These pancakes go really well with syrup, but they are the BEST with a cinnamon-sugar shake!
Shake it, shake it!
Recipes, please!! (& great family ideas too.)
Subscribe to get our latest content by email.