Planning a magical Disney vacation isn't something you do overnight. It takes time and research on your part. The good news is there are several super useful apps for your Disney vacation in 2021 to help you put things together and to make things more convenient when you arrive at the park. Here are a few Disney vacation apps to consider, for both Disneyland and Disney World, recommended by my Disney expert friends at Get Away Today.
9 Useful Apps for Your Disney Vacation in 2021
I've divided this post into super-useful Disney World apps and super-useful Disneyland apps. No matter which Resort you're heading to, you'll find useful Disney planning tools below. When you book your Southern California vacation package with Get Away Today (theme park tickets and hotel) you can save an additional $10 with promo code OSSS10.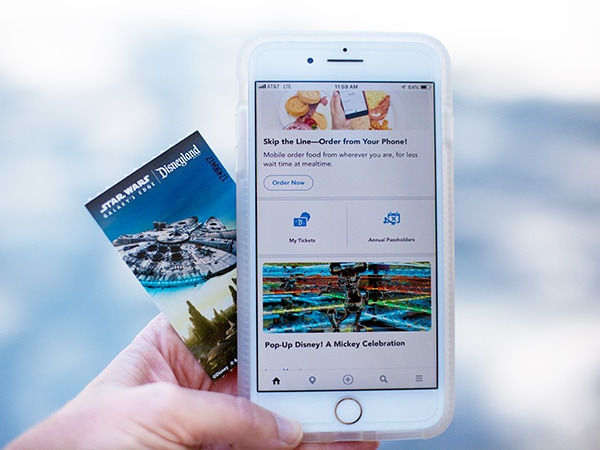 Super Useful Walt Disney World Apps
My Disney Experience
The My Disney Experience app is a total must-have for anyone visiting Disney World. If you're a frequent visitor to the park, you probably wonder how you ever managed without it!
It's packed with features to help you during the planning stage. This includes managing your reservations, linking a credit or debit, sharing your itinerary with your group and more. Once you arrive, the app assists you in finding your way around, looking at menus, calculating ride wait times and so much more.
Perhaps best of all, when you register for your free My Disney Experience app, you can hand over the planning to a Get Away Today expert. They offer complimentary Walt Disney World concierge services when you book 2-night or longer vacation packages that include an onsite Walt Disney World hotel. This means a travel specialist can make dining reservations and FastPass+ requests through your account. You can give the travel specialist a list of your preferred selections and they'll start making plans up to 180 days in advance of your vacation.
Where in Disney
Where in Disney is a Disney World specific app that helps you search for and find the perfect souvenirs to take home with you. You can also search for things like restaurant menu items and services offered in the park. Ready… set… shop! Did you know when you stay onsite at Walt Disney World, you can have merchandise delivered back to your Resort at no additional cost? It's so convenient! No more lugging around your purchases all day. So go ahead and use Where in Disney to track down something special to commemorate your vacation.
WDW Radio
WDW Radio is actually a really cool podcast, dedicated to all things Disney World. It covers topics that include initial vacation planning advice, Disney-related interviews, breaking news, reviews, history of the park… and that's just the beginning.
Hidden Mickeys (both parks)
This app is great for Disneyland too! It's one that applies to both parks. If you know a little bit about Disney's hidden Mickeys, chances are you'll appreciate this fun app. It takes into account your current location and guides you to the nearest contenders. Read descriptions and hints for over 1,200 sneaky Mickeys hiding all over the park. This video will give you some insight on the Hidden Mickeys at Disneyland…
Beers and Ears
The Beers and Ears app was created for grown-up Disney World lovers who also have an affinity for beer. The park offers over 150 different kinds of beer (from a variety of countries) to try. Use the app to conveniently locate them and check them off once you've had a taste. Bottoms up!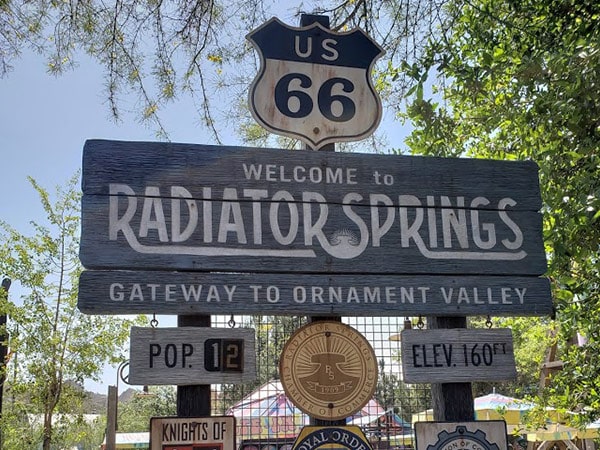 Super-Useful Disneyland Apps
Anaheim Disneyland Guide & Map
If you've never been to Disneyland before, don't leave home without this app! Not only does it help you find your way around Disneyland, it makes it easy to navigate the city of Anaheim as well. This app is especially great if you plan on doing things outside of the park, like a beach day.
MouseWait
This is a super popular Disneyland app, and for good reason. It offers so much useful information… wait times for rides, restaurants, hours, events, menus, and tons more. This app gets amazing reviews in the app store, as well as from top sites, such as Huffington Post, BuzzFeed, and MacWorld.
Disneyland App
In all honesty, this is probably the most highly-recommended app from my friends at Get Away Today. Going to Disneyland without this app on your phone just doesn't make sense! The official Disneyland app is free, and gives you access to link your theme park tickets to your Disneyland account so you can purchase MaxPass, make mobile order selections, download PhotoPass photos, check showtimes, ride wait times and more. The Disneyland app has an interactive map for both Disneyland Park and Disney California Adventure Park, and you can toggle between menus for locations of attractions, Disney Characters, entertainment venues and restaurants. We have a little video, I think you'll love, that will help you with navigating the Disneyland app… Check it out!
Life360 (both parks + just a great app for everyday life.)
Life360 is an excellent app for keeping track of everyone in your party. Better yet, it's not strictly for use at a Disney park. You can use it anywhere and you never have to say "meet at this spot" again.
You simply create circles to add people to. After that, check on whoever you like… anytime. You also have the capability of setting alerts to let you know if someone leaves a specific location. How cool is that?
These are just a few (of many) useful apps associated with vacationing at Disney. As you can see, some are Disneyland-related and others are geared toward Disney World. Whichever park and apps you choose, know this: it's a trip you won't soon forget! You can plan both Walt Disney World and Disneyland Resort vacations with Get Away Today, always at the lowest prices. They have some of the best customer service around, too! Search all vacation packages at www.getawaytoday.com or give a travel expert a call at 855-GET-AWAY. Let them know 'Or so she says…' sent you, and use promo code OSSS10 for an additional $10 in savings on Disneyland vacation packages.
If you loved these helpful Disney apps for your family vacation, check out:
Travel Agent vs. Booking Direct with Disney… What's Better?? – A Disney vacation can be a BIG deal… something super exciting and often saved up for, for a long time. When booking your trip, you definitely want to get the best deal on Disneyland and Disney World tickets as possible. Check out this post that compares booking a Disney vacation with a travel agent, against booking directly with Disney.
How to Get Discount Disneyland Tickets in 2020 – Learn about all of the options for saving money on a Disneyland vacation. This post has so much great information! Be sure to check out the warning section at the bottom. One of the worst things is that people often fall victim to Disneyland ticket scams online. We don't want that to happen to you!
26 Disneyland Tips and Tricks for 2020 – If you're headed to Disneyland this year, you might want to go through this list, make sure you're totally "in the know." This post is packed with tips on the best ways to navigate the park, where to find food and souvenirs that are more affordable, how to get free stuff at the park, and so much more!
Pin this image to save (or share) post: