Hey Everyone, it's Kimberly with Packed with Fun, the official blog for Get Away Today. Get Away Today is best known for our Disneyland packages, but we also help families get the lowest Disneyland ticket prices. If you're staying with family or have a time share, you won't need a package. But, you can still use Get Away Today to get cheap Disneyland tickets… Well, as cheap as Disneyland tickets get.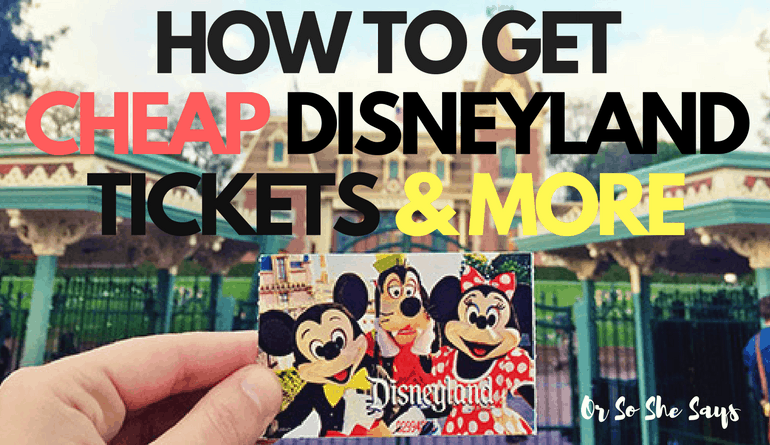 How to get cheap Disneyland tickets
Chances are, unless you personally work for Disney or have a really close friend or family member who does, you're going to have to buy Disneyland tickets. Although a trip to Disneyland is in no way cheap, there are some good deals out there. But, you have to know where to find them and how to recognize them. That's where we come in. I'll break down how to find to best deal for your tickets.
Cheap 1-Park per Day Disneyland Tickets
As far as cheap Disneyland tickets go, 1-Park per Day tickets are Disney's value option. These tickets cost quite a bit less than the Park Hopper tickets and allow you to visit either Disneyland or Disney California Adventure Park each day. You don't have the same flexibility as the Park Hopper, but if that doesn't matter to you, your family could save as much as $55 per person. That's an average saving of $220 – $275 per family!
One thing that I love about the 1-Park per Day ticket is that it truly is a great value. In fact, if you're visiting during a peak travel time it's only around $20 more to do a 2-day 1-Park per Day ticket than it is to do a 1-day Park Hopper ticket! I would much rather spend two days of fun exploring each park than trying to cram everything into one day! Not to mention, you can get a 5-day 1-Park per Day Disneyland ticket for about the same price as a 3-Day Park Hopper ticket. That really spreads out your value.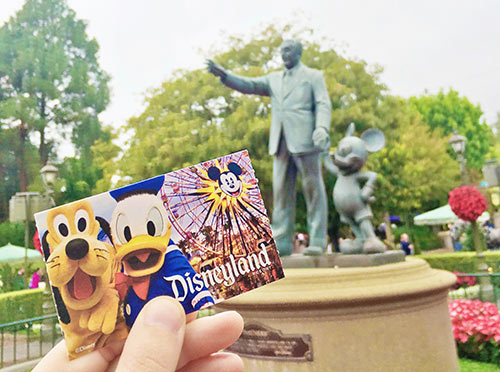 Cheap Disneyland Park Hopper Tickets
The Park Hopper is by far the most popular Disneyland ticket option and with good reason. It lets you go back and forth between Disneyland and Disney California Adventure Park as many times as you'd like for each day. That is really helpful if you're doing the nighttime shows. Most families choose to go with a 3-day Park Hopper. They'll generally do one full day at each park and then split the third day between the two.
Just because you're getting Disneyland's most popular and premium ticket, doesn't mean you have to pay gate prices. You can always get a discount by booking with Get Away Today, but we regularly run specials that make them an even better deal. My favorite ticket special is our Extra Day Free ticket. This ticket gets you a 5-day Park Hopper Disneyland ticket for the same price as the 4-day Park Hopper ticket. This is actually my favorite way to experience Disneyland because it is the most flexible. I love being able to go into the parks for a little vacation preview the night before our first full day at Disneyland. I love not feeling like I have to be in Disneyland all day every day to get my money's worth. And finally, I love that the longer you go, the less you pay per day. It's not necessarily the cheapest Disneyland ticket, but it's the best value!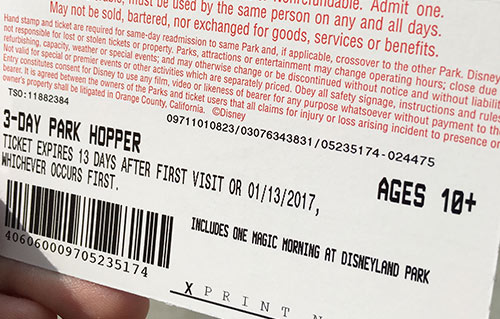 Cheap MaxPass Disneyland Tickets
One of the newer features of Disneyland tickets is the MaxPass option. It currently costs $15 per person per day. It allows you to make FastPass reservations from your phone and includes free digital downloads of any Disneyland PhotoPass pictures. You can save a lot of money if you choose to use the regular FastPass system and just get your FastPass return times from the machines outside each FastPass attraction.
However, if you want to splurge and use the MaxPass system, there is a way to save. If you pre-purchase MaxPass, you have to purchase it for each day of your ticket. So that means if you're doing a 5-day ticket, it's an extra $75 per person. But, you can save a lot of money and still use MaxPass by adding on to just a day or two of your tickets once you're already in the park. MaxPass doesn't sell out and you can't make FastPass reservations until you're inside one of the parks, so you can add it first thing in the morning any day. I recommend using MaxPass on just one or two days of your vacation when you plan on riding as many attractions as possible. If there's a day that you're planning on shows or parades, I would save the money and just use the regular FastPass system for a few attractions. It's a great way to get the perks of MaxPass and save some money at the same time.
 Cheap Combo Disneyland Tickets
If you're planning on visiting any of Southern California's other theme parks, you can save a lot of money by getting combo tickets. There used to be a traditional Southern California CityPASS*, but it was discontinued. Because of that, we created a number of combo tickets where you save on Disneyland tickets and anything you want to add to it. Our most popular is our Disneyland/Universal Studios Hollywood Combo Ticket.
The original Southern California CityPASS was an amazing deal if you were also doing LEGOLAND and SeaWorld. The Southern California CityPASS included a 3-day Disneyland Park Hopper, and a 1-day ticket to both LEGOLAND and SeaWorld San Diego. So, we made our own version HERE.
The Disneyland/Universal Studios Hollywood combo tickets are another great option. While both our Disneyland and Universal Studios tickets are already discounted, you get a little extra discount by combining them. In addition to that, you also have some flexibility with these tickets to save even more. You can get the Disneyland tickets in either 2 or 3-day options and as either the Park Hopper or the 1-Park per Day. All of the combo tickets come with 1-day at Universal Studios Hollywood. Or as I like to call it, HARRY POTTER!!! The cheapest option for the combo ticket is the 2-day 1-Park per Day Disneyland Ticket. That way you can spend one full day in each of the three parks: Disneyland, Disney California Adventure Park and Universal Studios Hollywood.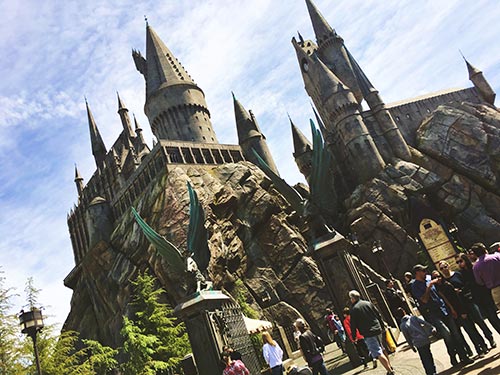 Other Disneyland ticket deals:
Now, all of the above tickets can be purchased directly with Get Away Today and we guarantee the very lowest price. The only exception to this rule are the military tickets, which really are the rare cheap Disneyland tickets. To qualify for these tickets, you must be active or retired military with a current military ID. You must purchase these tickets directly through Disney. You also must have your current military ID present when you use your military tickets. Disneyland changes their military tickets from time to time, but it ends up being a really good value. We love that Disneyland honors our military.
If you hear of any other cheap Disneyland tickets, buyer beware. You want to be sure that you purchase your Disneyland tickets through a reputable source. Fraudulent ticket sales have gotten better over the last few years, but you may want to read this article in the meantime just to be sure.
Finally, right here on "Or so she says…" you can get the amazing tip-filled How to Rock Your Disneyland Vacation ebook and it has an EXCLUSIVE coupon in the back, from Get Away Today, that will save you even more! 

For more Disney posts, check these out:
Things You Can Only Experience At Disney This Year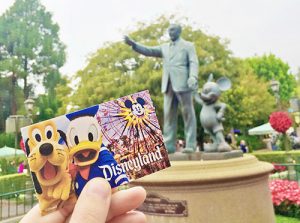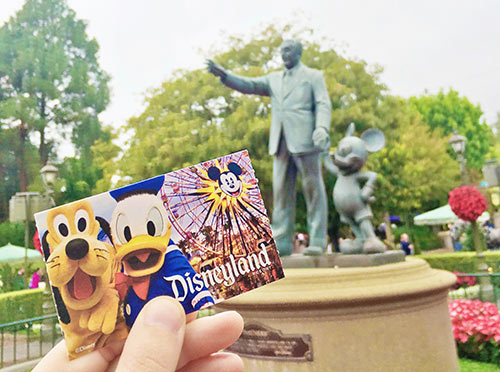 3 Disneyland Splurges That Are Worth It, and 2 That Aren't